Babe Winkelman Has Insight to Contrasting Lure Colors For Crappies
Bob McNally 01.23.17

The single most important factor for catching crappies and choosing lure color is visibility, says TV fishing star Babe Winkelman. You've got to ask if the fish can see the color lure you're using. If not, you've got a problem.
The second most important factor is contrast. In some cases, a lure or bait having contrasting colors might even be more important than the actual colors. A good example is a black-and-yellow lure. In some waters the yellow may be more visible, while in other waters the black will be seen easier. The important thing is the lure is spotted by fish.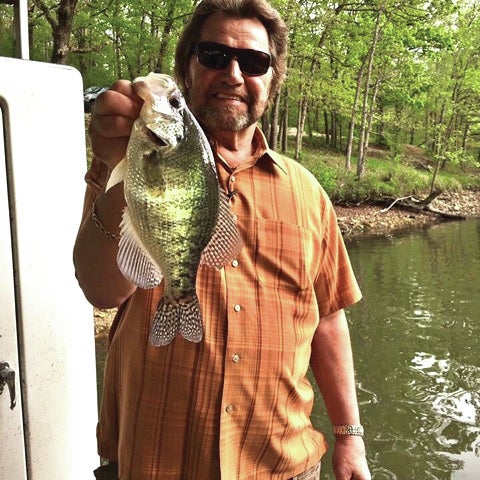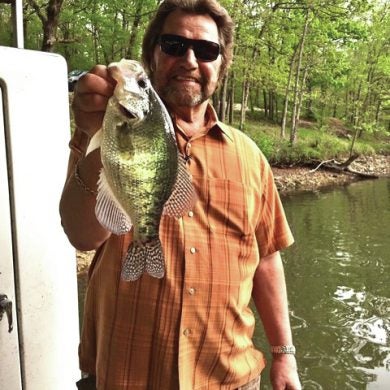 This is why I like contrasting colors for my crappie fishing. And I especially like lures having fluorescent heads in red, orange, yellow and blue. Fluorescent colors are easily seen in bright light or subdued light, even in deep, dark water.
When you look around in nature you don't see things that are just one color. You see things that are in contrasting colors. Look at baitfish, they contrast. Their backs are different colors than their bellies. Most types of forage fish are not just one color. So it just makes sense that the best crappie lures are in contrasting colors. Sometimes three-different colors on a jig are great, like a red head, white body, and pink marabou tail. Lindy Fuzz-E Grubs are available this way, and that's one reason they're my favorite crappie jig.
For clear water, bright light, such as mid-afternoon on a sunny day, I like a white body jig with a blue head. In cold water, an all-white jig is tops. Other good combinations in these conditions are: orange-white, pink-white, red-white, and chartreuse.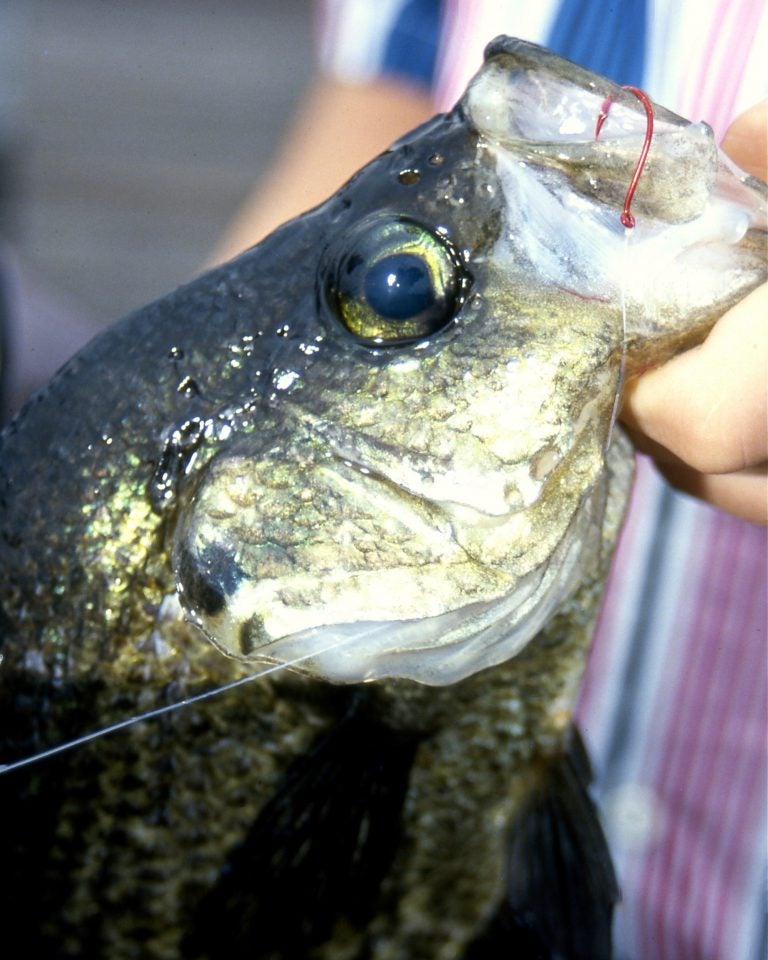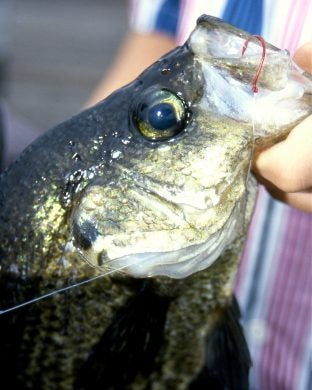 In clear water but not much light penetration, like early mornings, late afternoons, or in overcast weather, I want lures having color combinations like brown-orange, purple-white, and lime-black. The darker the conditions become, like nightfall approaching or heavier cloud cover, the more I lean on lime-black, all-brown or root beer, and purple-white.
In clear water when it's warm, white is less productive. All-chartreuse, lime-black, brown-orange and greens are my primary colors. In deeper water, blue-white and purple-white are excellent.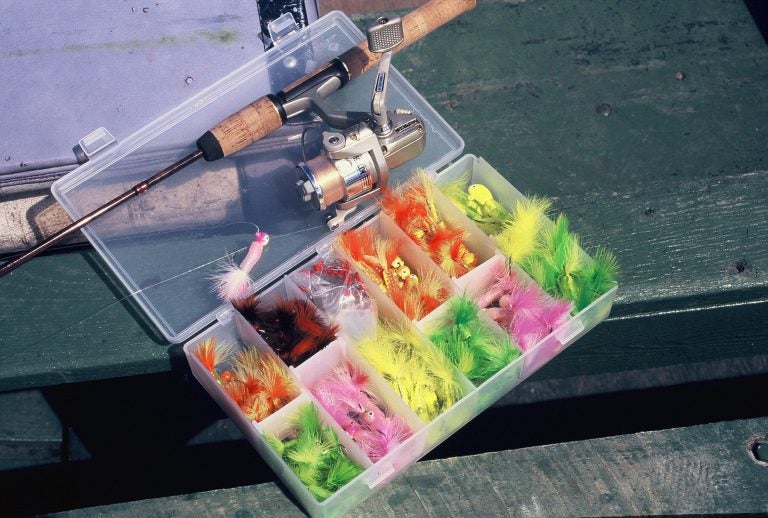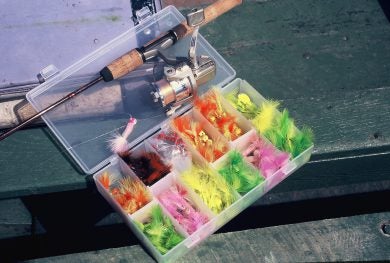 In stained water (coffee color or with tannic acid) with bright-light conditions, my four predominate crappie catching colors are: green, chartreuse, lime, and orange. Lures that contrast two of these colors or matching them with brown or white are great. Orange-white is good at times, but all-white is not so good.
In stained water, low light, all-brown, brown-orange, black-lime and all-black have been consistent performers for my best crappie action.
In stained water with a heavy algae bloom, the best colors are chartreuse and orange. Contrasting them together or with black or brown is good.