UST's TekFire: Portable Rechargeable Fuel-Free Fire Starter
Russ Chastain 01.26.17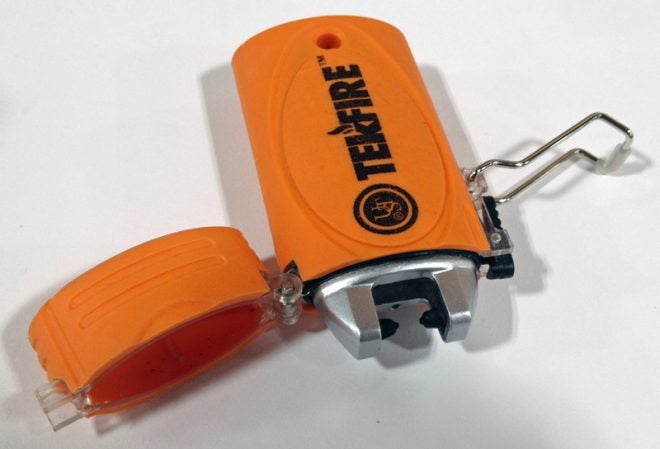 As I passed by the UST (Ultimate Survival Technologies) booth at the SHOT Show, I noticed that it was much more full than it had been in the past. They've really expanded on their product line, but what really jumped out at me was their new TekFire electric fire starter.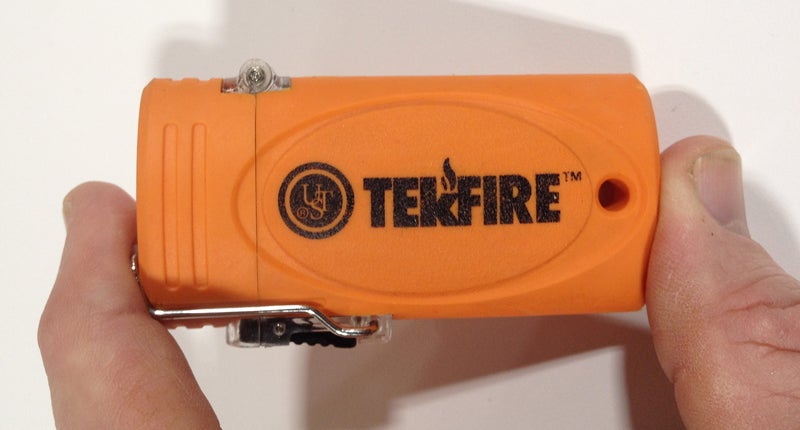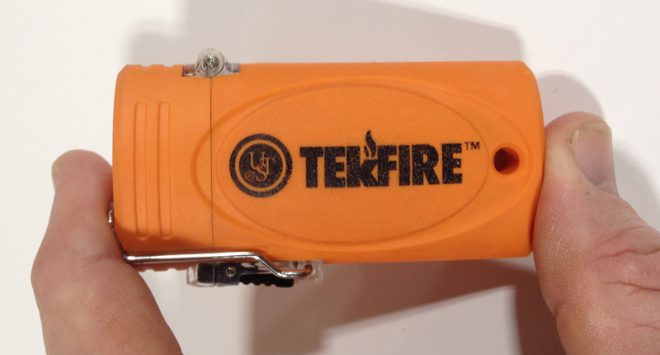 The TekFire is a light, compact electric lighter that creates an electrical arc between two contacts, which can be used to light fires in windy conditions. It needs no adjustments for altitude and because it produces no flame, it doesn't need butane or any other gas or fuel.
TekFire has a flip-open cover, which is secured with a wire clip. Remove the clip by swinging it out of the way, and press the small black button on the side to release the spring-loaded lid, which hinges open to one side.
Press the side button (under my thumb in this pic) to create an arc between the contacts. It is glowing in the photo below, but lighting conditions weren't great for the photo.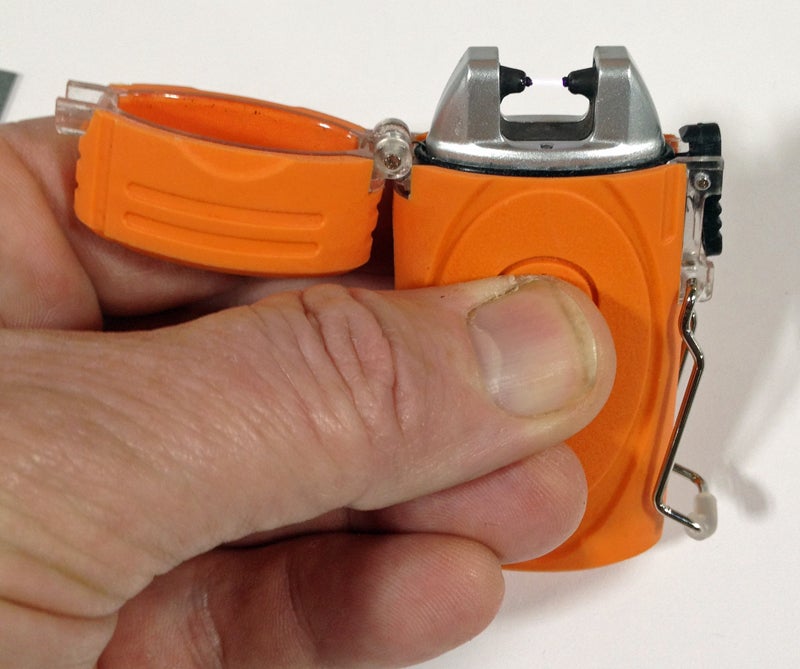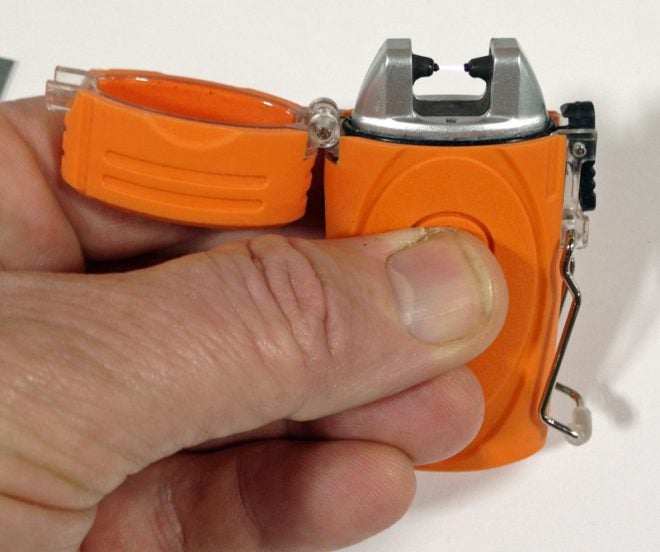 When it was demonstrated for me using UST's ParaTinder paracord–which has a red core thread that is easily ignited for fire-starting–the TekFire quickly and easily produced a flame. It would probably work well with other forms of tinder as well.
The TekFire is rechargeable via a USB port located on the bottom. The port has a weather-resistant cover, which is folded back under my thumb in this photo.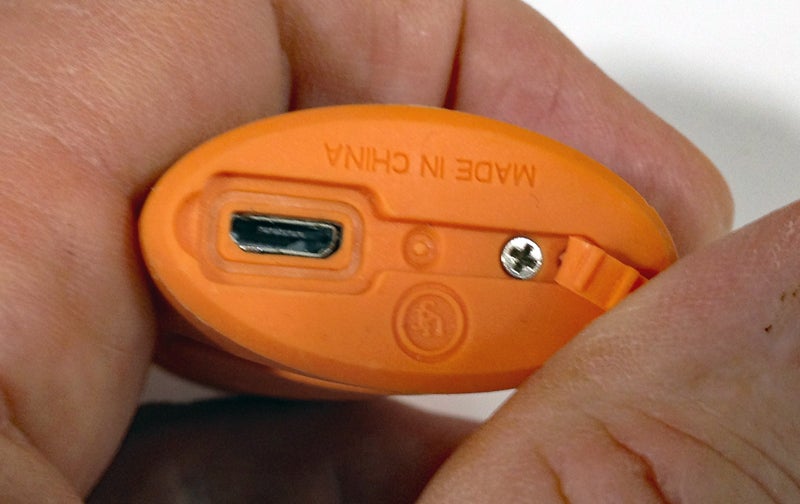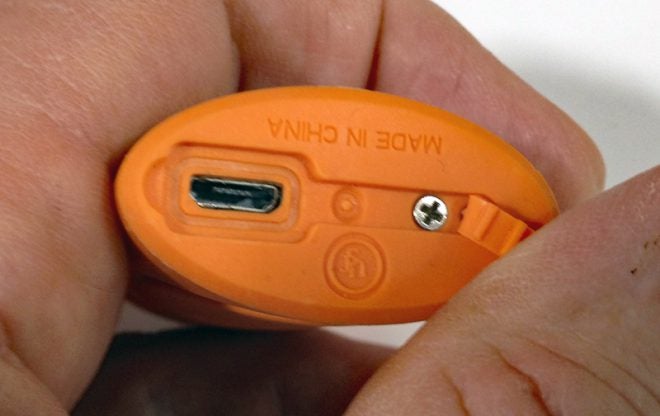 Manufacturer Specs
Built-in, rechargeable lithium-ion battery
Green indicator light: glows when in use and fully charged
Red indicator light: glows when charge is low and flashes when charging
10 second time-out safety feature
Complete use and care instructions included
Item number: 20-00041
UPC: 815608020424
Two-Year Limited Warranty
MSRP: $24.99
I'm hoping to get my hands on one to test and review for you here.