Tunnel vision can be a problem at the SHOT Show. You see so many things that it can be overwhelming, especially when you are hustling along crowded aisles so you can make it to an appointment. So I guess it's natural that it was only on the third or fourth pass by the Altus booth that I noticed their interesting gun storage display showing Bench Master WeaponRack items to help organize your gun safe.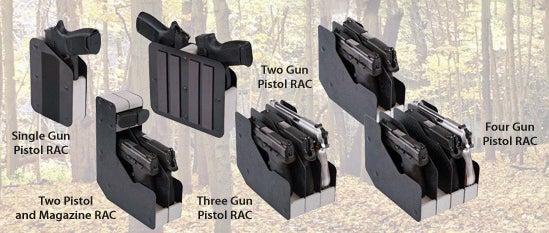 If you have any number of handguns, you know that storing them can be a hassle. Maybe you have them heaped on a shelf in soft cases, gun rugs, or holsters. Maybe you have them in a wire rack. Or maybe you have invented a means of hanging them on the safe door, using organizers intended for kitchen cabinet doors.
These WeaponRack products can help out with that.
Made of lightweight latex-free foam (which they say "has extreme low water absorption, excellent chemical resistance, and is impervious to rot, mold, and mildew") with tough plastic ends and dividers, these made-in-the-USA safe accessories are simple and effective and there are many versions available.
For instance, this 12-gun rack will hold a dozen handguns, and each space has a slot up front for a magazine. None of the guns lie against any other gun, and each has its own little spot.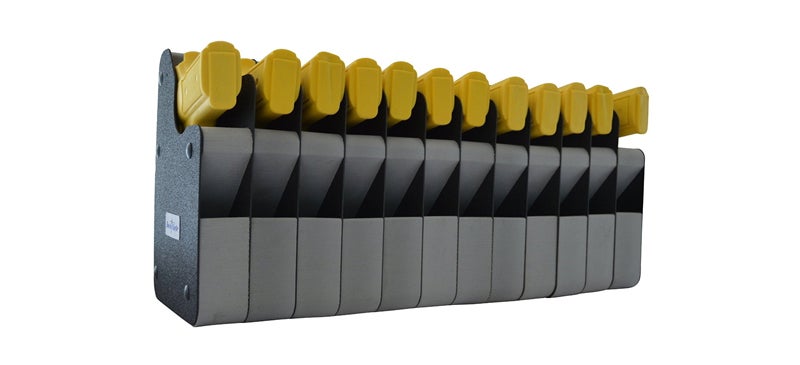 Here's a pic of the 4-gun version, showing pistols and magazines: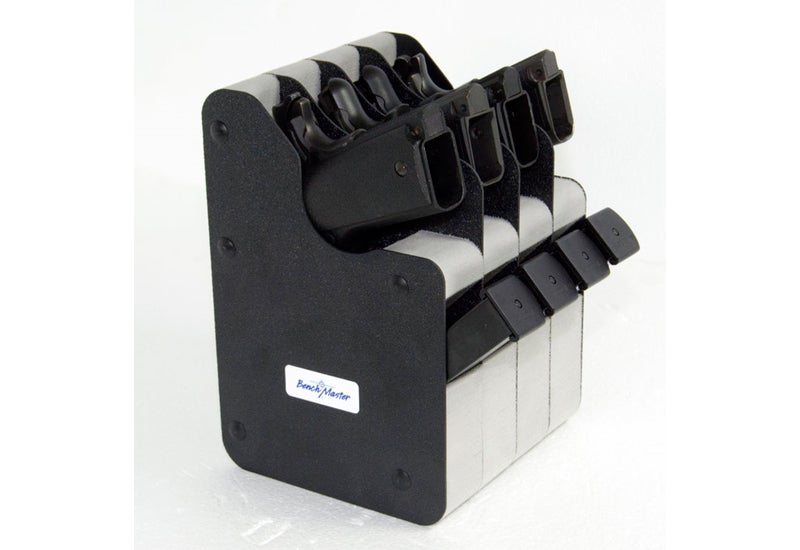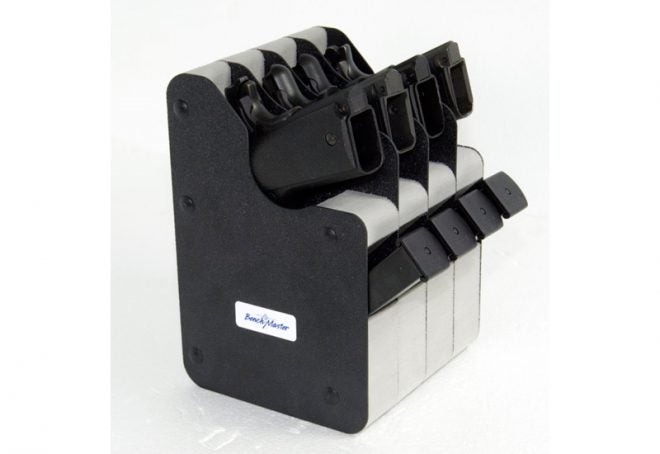 Need to store a bunch of mags? You can get "racks" to hold AR magazines, single-stack pistol magazines, or double-stack pistol magazines in a variety of sizes.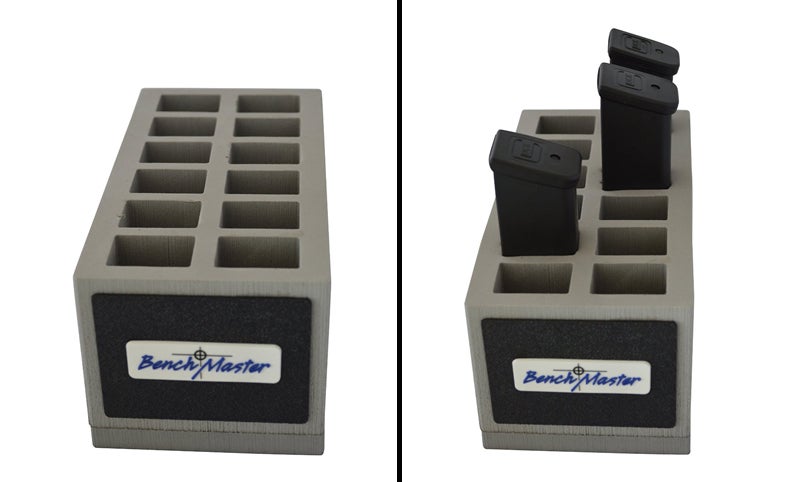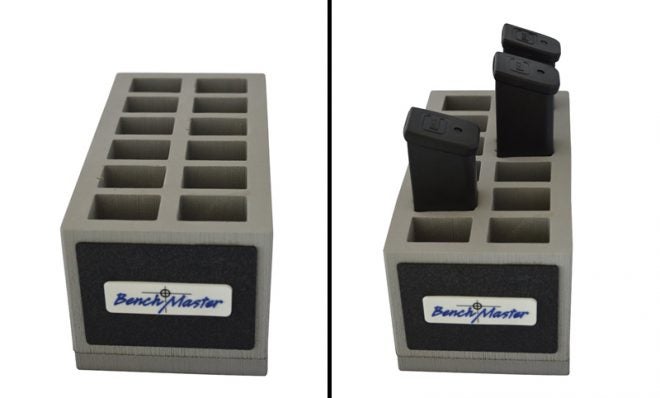 They also offer single or double gun holders that attach to the safe sides or door with magnets or Velcro.


They offer many more items on their website; check them out. It looks like these things could really transform a gun safe.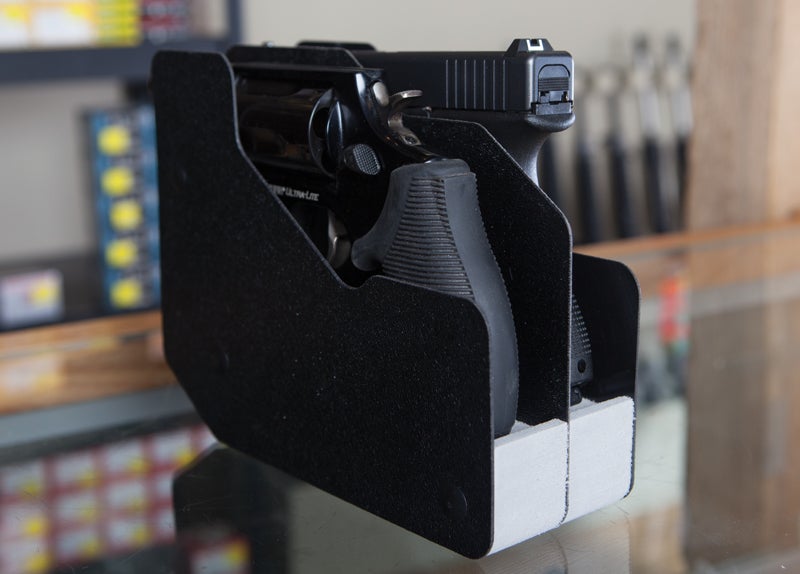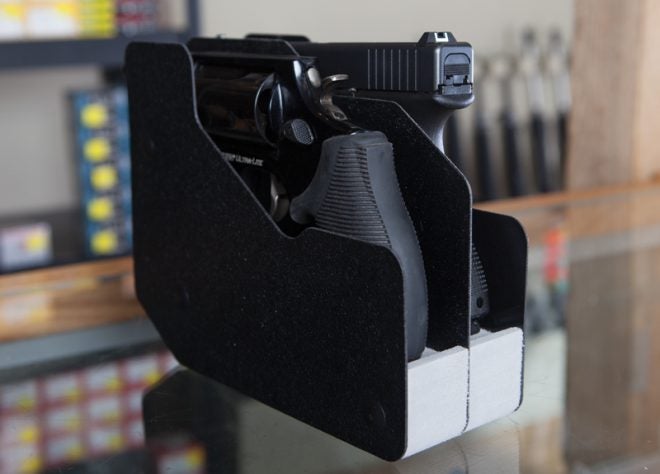 They don't have dimensions on their site, but if I end up with some to test and review, I'll be sure to measure them so you'll know what to expect.
UPDATE: Bench Master sent me this chart, which has dimensions–and they are in the process of updating their website as well.