Cerakote Elite Series: A Favorite Finish, Improved
Doc Rader 02.03.17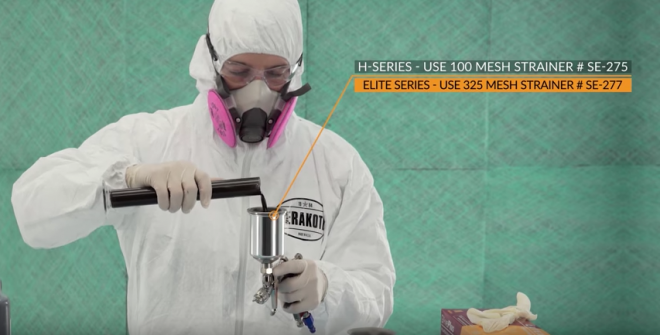 Cerakote is definitely the hotness when it comes to coating and finishing your firearms. Just like every business worth its salt, they improve their products from time to time.
Cerakote's new Elite Series is a more advanced product, especially when compared to their H-Series. The improvements are to the hardness, resistance to abrasion, and lubricity. The other benefit is that it goes on in a thinner layer. They accomplished this by developing a new resin "technology" that allows better incorporation of the ceramics, which allows for the application of a single layer (after which you heat cure in the oven).
There are six colors available, all of which are "earth toned." The colors are called Midnight, Jungle, Smoke, Sand, Concrete, and Earth. If those don't suit your needs, you can always mix them to get a custom color.
The stated details of the standards it meets:
Exceeds 9h scratch and gouge hardness (ASTM D33630
Taber abrasion greater than 8000 wear cycles per mil (ASTM D4060)
Corrosion resistance more than 3000 hours (ASTM B117)
Direct and indirect impact resistance of 160 in-lbs. (ASTM D2794)
0mm coating loss at 180 mandrel bend (ASTM D522)
Coefficient of Friction rivaling Teflon at 0.11 (Steady-State Dynamic Coefficient of Friction Under Load)
Extremely high chemical resistance (Specific chemical performance available by request)
One of the other great things about Cerakote is that they support their users with training materials. Cerakote has released updated versions of their video including details on the new Elite Series (does anyone else think of Breaking Bad when watching them?). This is pretty helpful since there are some important differences in how it is applied (compared to the H-Series). The biggest difference is related to the mesh strainers, mixing ratios (18:1), and curing temperature (300°F/149°C).
You can find out more information (or purchase directly) at the site.