34 Items For Survival: ITS Mini Survival Kit
Doc Rader 02.06.17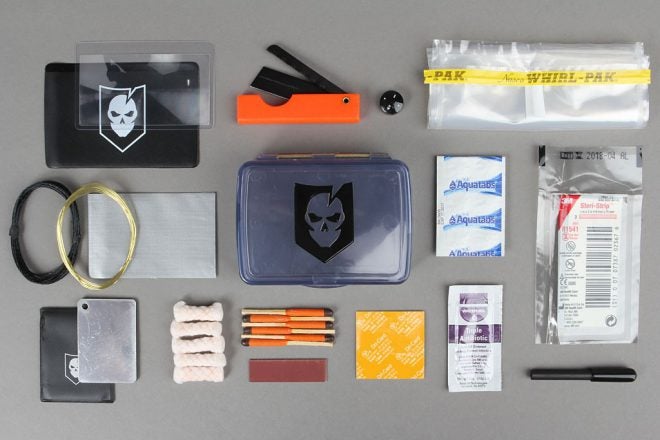 We've all heard of the "Altoids" tin survival/medical/whatever kits, or perhaps even built one ourselves. I'll admit that I've even built a few, and they just never came out with all the stuff I wanted to carry. I tried a couple commercial ones and, again, was never pleased with the results. One of the problems I always ran into was smashing the case or bending the lid.
The crew at ITS Tactical has had one for a little bit, and I had honestly forgotten about it until they sent out a notification of an update to their "Mini Survival Kit" in a new crush proof case. ITS has always done a pretty good job of vetting gear and not sticking in useless crap, nor low quality products.
ITS Mini Survival Kit Contents:
Fire & Light
Signaling
Navigation
Water & Food
Knives & Tools
Medical
Multi-Purpose & Other
What do you carry? It is much different than the above list? Would you swap out any items and for what?
The ITS Mini Survival Kit comes in at $35 (which honestly, after ordering individual components from Amazon comes out pretty close–and a number of the items are sealed for added protection). You can pick one up at: https://store.itstactical.com/bushcraft/its-mini-survival-kit-msk.html?