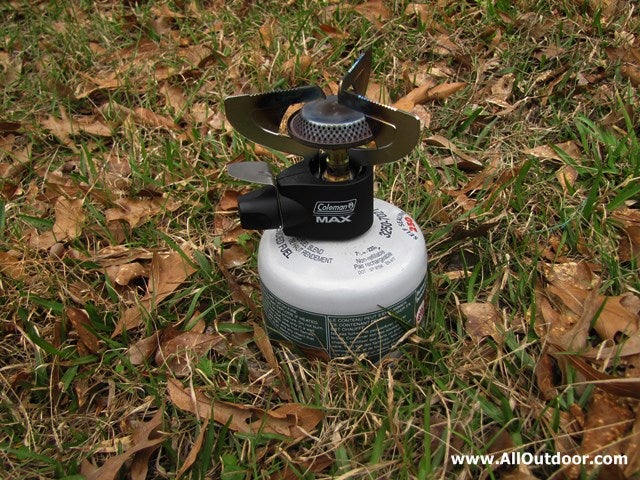 Let's get straight to the point, the Coleman Max stove has met all of my expectations. After using this stove for close to eight years, I feel that it is reliable, compact, and priced right.
For close to 15 years, I carried a single burner propane stove as my primary hiking, camping and backpacking stove. There came a point where I asked myself, "Why am I carrying all this weight when there are better options on the market?"
After looking through various blended fuel stoves on the market, I picked up the Coleman Max stove when I saw it on a store shelf. It was one of those on a whim purchases. It has the Coleman brand name, so I expected a certain level of quality.
Features
Taken from my personal Coleman Max Stove:
6.50 ounces without fuel bottle
3 1/2 inches tall
Three support wings pivot around the center of the stove
Opened: about 4 inches across
Closed: about 3 1/2 inches across
Heat shield between the flame and the adjustment knob
Runs on a can of butane / propane blended fuel
Camping and Hiking Trips
Over the past eight years, I do not know how many times this stove has been used. I use it for everything from cooking lunch here on the farm to three day camping trips on a local river.
One thing that I really like about the Coleman Max stove is that it fits in my Optimus Terra Solo cook set. The wings swivel around to make the stove compact, I wrap it in a bandanna then place it along with a lighter into the Terra Solo pot. Put the lid on, then place the unit into the carry pouch.
The cook set, Coleman Max stove, bandanna and lighter, all together weighs 15.7 ounces.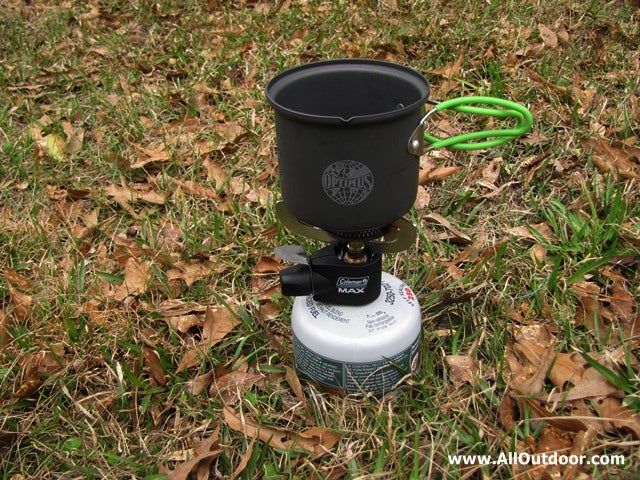 SHOP NOW
Coleman Max Stove Final Thoughts
In the past eight years that I have owned this stove, I have cooked noodles and boiled water to fix Mountain House freeze dried meals. Boiling water takes just a couple of minutes. The flame can be adjusted from a simmer to a roar.
As of February 2017, the going price is around $12. For the price and quality, this little stove is tough to beat.
SHOP NOW