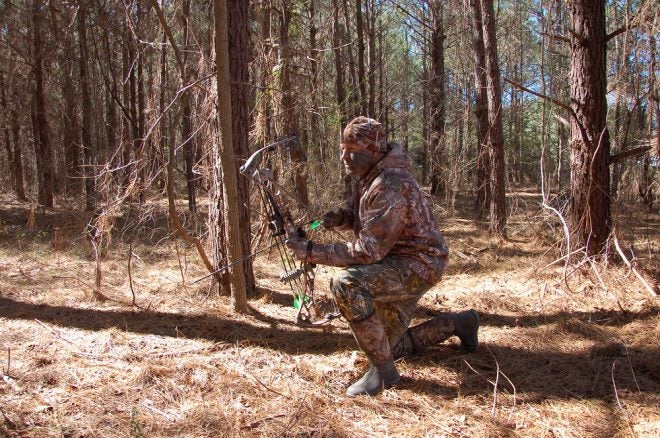 Economic events in the outdoors industry rarely happen overnight. But when some trends finally develop, the results often seem to hit hard. It becomes like a slow fall of dominos with one factor causing the others to fall over until there is a virtual collapse. Maybe it is not all that dramatic, but archery hunters fully understand this bubble when it comes to bow hunting gear.
The first volley came several years ago as crossbows gained wildly in popularity. All of a sudden there were premium models coming on the market retailing for $1000 or more. A lot of grumbles came from the ranks of archery hunters, but I assume the products sold well, for a while anyway. Then sales began to decline as the general US economy slowed, too.
The next incremental spiral started with conventional bows. Manufacturers fought for front ground. Hunting television was dominated by bow hunting, as if it were the only acceptable mode of whitetail pursuit. To pay for all the advertising, hype, and logo-ization that is so rampant in their product lines, prices started edging up. Has it now reached a glass ceiling?
For the average bow hunter to shop retail for one of the top tier bows these days he would have to part with $900 to $1500. That is to be able to shoot the same bow as that pro on TV killing booners every week on cable. We know how that works. Then, by the time he buys arrows, broadheads, sights, and other accessories, he would be out another $500 or so.
What is happening now is that the trend of every year or two of buying the latest and greatest in bow equipment has priced itself out of the market. Hunters are using their old models longer, tuning them up again, replacing strings, or adding new sights. They aren't buying new ones, simply because they cannot afford it. The upper tier is now out of reach for many bow hunters. So what next?
Hunters may recall that virtually the same thing happened to the hunting gun market the past few years. Basic hunting bolt actions crept up to the $1000 level, and most hunters rejected them. Suddenly, all of the major quantity manufacturers began to produce quality hunting rifles under $500 again. This has turned the market around for them. Perhaps the bow manufacturers will learn something from their lesson.