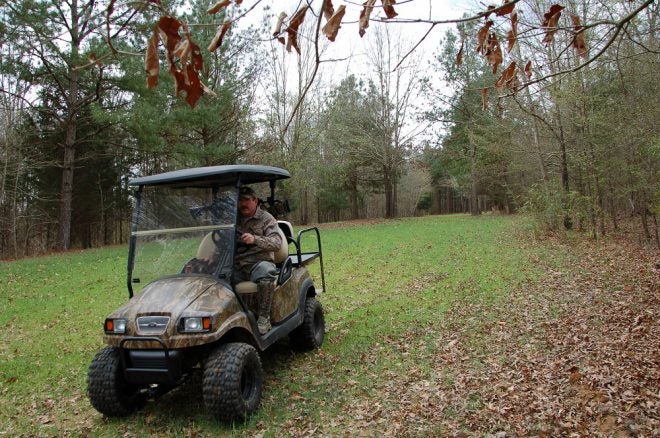 Just when you think deer hunting season is over, it is actually just starting for the next year. There are a number of strategies to undertake right now even though the hunting part of the season over, at least in terms of harvesting more deer is concerned.
I often hear deer hunters saying now that they have to get back into the woods to retrieve their trial cameras for the year now that the hunting season is over. First and foremost, do yourself a favor and leave those cameras out for at least another month. Refresh the data cards and put in new batteries as needed.
The next month or so of recording photos of deer in your hunting areas can be most critical and important to pre-planning for next season. First of all, what bucks made it through the season unharmed or what new bucks came walking through after the shooting was over and the orange vests are gone. Wouldn't it be nice to see those bucks you did not see during the season? Or the ones you got on cameras early but never saw again and you wondered about?
Next, walk the food plots for the entire circumference of the areas. Take your camera. Record all the trails and entry points into the plots that are well worn now. This will be helpful in knowing the routes deer may again take next season. They usually follow and use the same trails year after year. Photograph any new buck sign like fresh rubs and scrapes that might have popped up during the end of a season with secondary and tertiary ruts. They happen.
Look for signs of browsing, too. Are the native bushes whittled down in some areas? Did certain food sources really get hammered? If so, be sure to note those and once the spring green up starts, and hit those areas with extra fertilizer as a summer food source, too.
All the while during your inspections keep an eye out for sheds. Some deer start losing their antlers at the end of winter so start looking in all the right places. Follow used trails back into bedding areas. It matters little if you stink up those places now, as all that evidence will soon disappear.
So, while you may have the mindset that the deer hunting season is over, think of it instead as a new beginning to help you set plans now for next season.