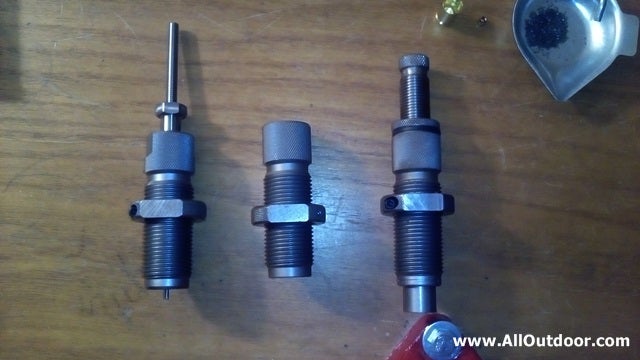 One of the easiest ways to get into reloading is to buy a reloading starter kit. When I wanted to get into reloading back in 1989, one of my supervisors put together a box of spare parts. The kit included a Lyman turret press, lube pad, and a few other things.
Rather than buying a hodgepodge of thrown together parts, various companies have starter kits ready to go. This will help kick start your reloading project.
Let's take a few minutes and discuss what to look for in a reloading starter kit.
Lifetime Warranty
There a number of companies who place a lifetime warranty on their reloading tools. Some have a lifetime warranty to the original owner and some have a warranty of just a couple of years. Before you buy anything, make sure there is a no hassle lifetime warranty.
Here are a few examples, as of February 4, 2017:
RCBS – Some tools have a lifetime to the original owner. Some products are excluded from the lifetime waranty.
Lee – Has a two year replace/repair warranty.
Hornady – From the Hornady website: "if it breaks, we'll repair it or replace it at no charge." Electronics have a one year warranty.
Lyman – I was not able to find warranty information on the Lyman website.
Dillon Precision – Is supposed to have a no B.S. warranty. I was unable to find details of the warranty on their website.
Redding – Lifetime warranty.
Reloading Starter Kit Basics
A lot of it depends on how much money you want to spend. Current prices range anywhere from around $150 all the way to $500.
Sometimes, you get what you pay for, and that applies to reloading starter kits as well. Look to spend somewhere around $300, plus or minus a little bit, to get started.
Basic kit should include:
Press
Reloading manual
Scale
Power trickler
Funnel
Some kits come with a case trimmer, bullet puller, deburring tool, and other goodies.
Calipers are usually sold separately and so are the dies. Do not max out your budget on just the starter kit so you have spare change to buy extras toys, I mean tools.