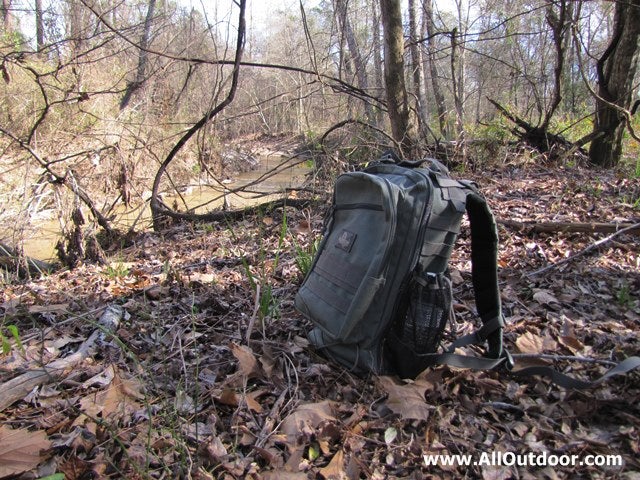 The Maxpedition Pygmy Falcon II is one of my favorite backpacks. Using the Pygmy is like putting on an old pair of hiking boots, it just feels right.
Over the years I have taken this backpack on several 6-10 mile hiking trips. If I were going on a warm weather camping trip with a hammock, the Maxpedition Pygmy Falcon II would be one of the first packs I would consider taking.


Specifications
Overall size: 9.5″(L) x 8″(W) x 17.5″(H)
Main compartment: 9″(L) x 4.5″(W) x 17″(H) View Product Dimensions Diagram
Volume: 1100 cu. in./18L
Y-compression strap made from 1″ webbing
2 rows, 5 channels of PALS webbing
3 channels of 2″ webbing loops
Bungee cord retention
One (1) 7″(L) x 12″(H) zippered pocket
One (1) 7″(L) x 12″(H) x 2.5″(W) zippered pouch
One 6.5″(L) x 6.55″(H) internal slip pocket
Three (3) 1″(L) x 5″(H) internal slip pockets
One (1) 3″(L) x 5″(H) internal slip pocket
1000-Denier water and abrasion resistant light-weight ballistic nylon fabric
YKK zippers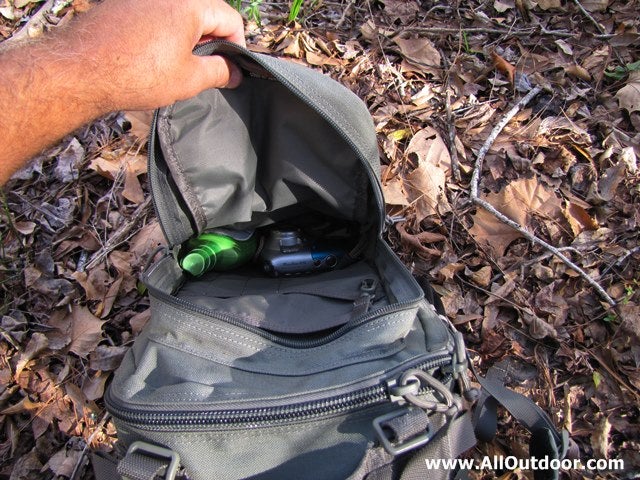 My Personal Experiences
One of the issues I have with my backpacks, is I mix and match canteens and canteen pouches. I do not want to buy enough canteens to outfit all of my packs, so I take the canteens and move them between packs. I know this is the cheap way out and I could save a lot of time if I just bought some canteens off ebay.
The Maxpedition Pygmy Falcon II has external water bottle pockets built in. If they were not permanently attached, I would probably take them off and move them to other packs. It gets better. Rather than digging through my gear looking for 32 ounce water bottles, I grab a 16 ounce bottle of water I keep in stock and put them in the water bottle pockets. Why do I know where my water filter is, but not everything else? If I am going on a hiking trip, two bottles of water go in the external pouches and the water filter goes inside.
Inside the main compartment is a small zipper pouch at the top. When on a hiking trip, this is where I put my wallet, truck keys, cell phone, and other important items.
Zippers have paracord pull ties. Some of you may say, "So what?" To keep the pack closed, put a snap ring/carabiner through the pull ties, then connect the snap ring to the webbing. This makes sure the zipper does not work its way open.
The shoulder straps are easy to adjust and have a chest strap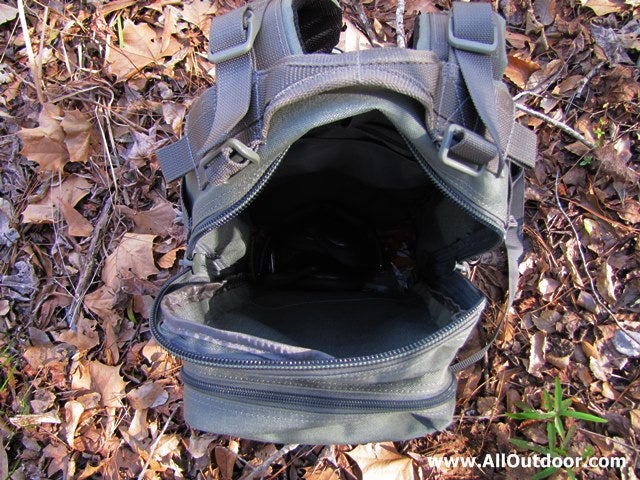 Panel Loader
The Maxpedition Pygmy Falcon II is a panel loader, which means it opens like a suitcase. Lay the backpack on the ground with shoulder straps down, unzip the main compartment, then open the pack. This fully exposes the main compartment.
The pack can also be opened just slightly to gain partial access to the main compartment.
With a volume of only 1,100 cubic inches, being a panel loader means you can organize and use every last square inch.
I find organizing the pack very easy.
Maxpedition Pygmy Falcon II Final Thoughts
The Maxpedition Pygmy Falcon II is supposed to able to carry water bladder. However, I have never used a water bladder with the pack. With two pouches for 32 ounce water bottles and then a bladder, this is a water hauling camel of a backpack.
I usually keep my topo maps, GPS and compass in the small exterior pockets, and larger bulkier items in the main compartment.
My personal opinion, I feel this is a wonderful backpack.

SHOP NOW