Integrally Suppressed Rugers from Witt Machine
Doc Rader 02.13.17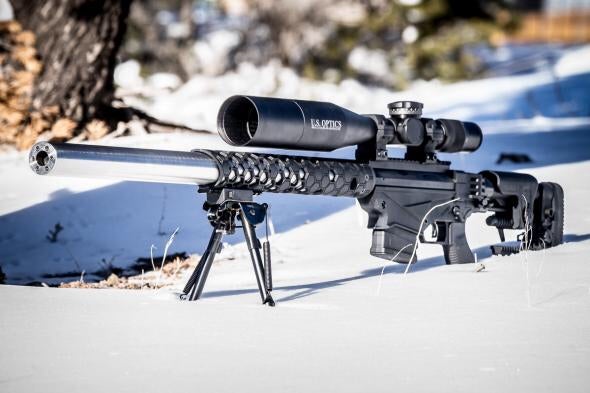 Once you have gone down the path of shooting suppressed, you simply want everything you shoot to be suppressed. Or so has been my experience. Currently, all of my cans are external components. Don't get me wrong, they work great and are a great choice for pistols and "modern sporting" style rifles. That said I've been eyeballing different options for my precision rifles.
Witt Machine & Tool definitely does great work, last year even showcasing a suppressed M1919 at SHOT 2016. They are now building an integrally suppressed Ruger Precision Rifle in .308 (supplied by MachineGun Tours out of Colorado). The initial run will be 7 units
Technical Specifications
8″ Stainless Steel monocore pinned to the factory Ruger barrel.
24″+ Titanium oversleeve, Titanium front and rear sealing rings.
secured by 6 socket head screws that lock the entire system into place
No need for re-zero after servicing.
15″ PHNX HexGuard fitted to allow room over the suppressor sleeve (includes 1x 4" Rail) – No Other Handguard Options available currently.
OVERALL Integrally Suppressed Barrel Length 28"
ONLY 20.5 ounces additional (NIB Weight: 10lbs 9.3 ounces; Integrally Suppressed Ruger Weight: 11lbs 13.8 ounces)
Titanium Sleeve Color Options: Polished Ti, Graphite Black, Flat Dark Earth
Bipod and Scope not included in the price.
Obviously, all NFA Rules apply (until hopefully the ATF removes suppressors from the clutches of the GCA or the Hearing Protection Act gets passed). Until then you can pre-order one for $2900 here.