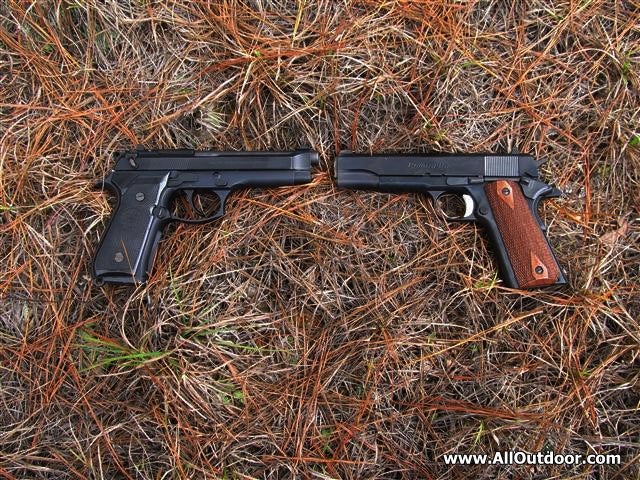 While reading an excellent writeup on LooseRounds.com, A brief history of FBI semiauto pistols, I remembered how much the handgun industry changed in the 1980s.
In 1988 I was 20 years old and was looking forward to making my first handgun purchase. To make sure I made an informed decision, I ordered subscriptions to various gun magazines, such as Shooting Times. I read everything I could get my hands on about handguns.
The article at LooseRounds reminded me of how the 1980s was a revolutionary time in handgun development.
Handgun Revolution
Going into the 1980s the vast majority of law enforcement still carried revolvers.
Then there was the 1980 Norco shootout.
Adoption of the Beretta M9 in 1985, which entered service in 1990.
1982 Glock introduced the Glock 17.
1984 SIG Sauer started production of the P226.
1985 Ruger P-Series started production.
1986 FBI Miami shootout.
1987 FBI started looking for a new handgun., resulting in the 40 S&W.
1988 Glock 19 started production.
1990 40 S&W started production.
After the military test and the FBI studies, police departments all over the nation started adopting semi-automatic handguns. The military and FBI were a guiding light for police departments who were looking to make the transition.
Test of Time
Here we are 30 years later and the handguns from the 1980s have stood the test of time.
Police departments all over the United States have adopted some version of the Glock.
SIG Sauer P226 is still used by various military and police groups.
Beretta M9 has just now been replaced by the U.S. military.
40 S&W used by police and federal agencies all over the United States.
The Ruger P-series is still admired and sought after.
Even though other cartridges have been developed, such as the .357 Sig, no other caliber has caught on like 40 S&W.
1980s Lasting Mark
During the late 1980s and early 1990s I bought three handguns. They were a Beretta 92F, Ruger P90 and Ruger P91. I would put any of the three up against any handgun made in 2017.
The 1980s left a lasting mark on handgun development and engineering. Companies like Sig, Beretta and Glock set the bar so high that here we are 30 years later and companies are still playing catch up.