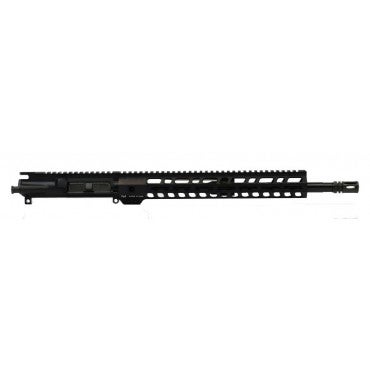 Palmetto State Armory (PSA) has made a name for itself by offering a quality product at a great price. How do they achieve the low prices? They cut out the middle man and sell directly to the consumer.
By cutting out the middle man, Palmetto State Armory can offer a wonderful product at a discounted price. No tricks or gimmicks, just quality items at a wonderful price.
The last few AR-15s I have built were from PSA. I have been very happy with the quality and price.
Regular price: $519.99, sale price: $419.99 – PSA 9MM 16″ CARBINE 13.5″ M-LOK UPPER – WITH HYBRID G-9 BCG AND CH. Looking to build an AR chambered in 9mm? Then look no further. This upper most be used with a Palmetto State Armory 9mm lower that use either Colt® or Glock®-style Magazines.
Regular price: $599.99, sale price: $399.99 – PSA 16″ M4 CARBINE LENGTH 5.56 NATO 1/7 NITRIDE MOE FDE RIFLE KIT. Only thing missing is the lower receiver.
Regular price: $429.99, sale price: $279.99 – PSA 18″ RIFLE LENGTH .223 WYLDE 1/7 NITRIDE 15″ KEYMOD LIGHTWEIGHT UPPER – NO BCG OR CH. No charging handle or bolt carrier group.
Regular price: $499.99, sale price: $349.99 – PTAC 16″ 1:7 M4 RIFLE KIT. Good entry level AR-15 parts kit. Just add a lower receiver and you are good to go.
Regular price: $299.99, sale price: $189.99 – BLEM PSA 16″ MID-LENGTH 5.56 NATO 1/8 STAINLESS STEEL FREEDOM UPPER – NO BCG OR CHARGING HANDLE. I have bought blemished AR-15 upper from PSA. I could not figure out why it was called blemished. The lower looked perfect to me. No bolt carrier group or charging handle included.
Prices are subject to change at any time.