New Turkey Broadhead Perfect for Anchoring Toms
Bob McNally 02.21.17

Rage has a new broadhead for turkey designed to eliminate the problem of a flopping-then-fleeing gobbler following an otherwise fast and deadly pass-through shot.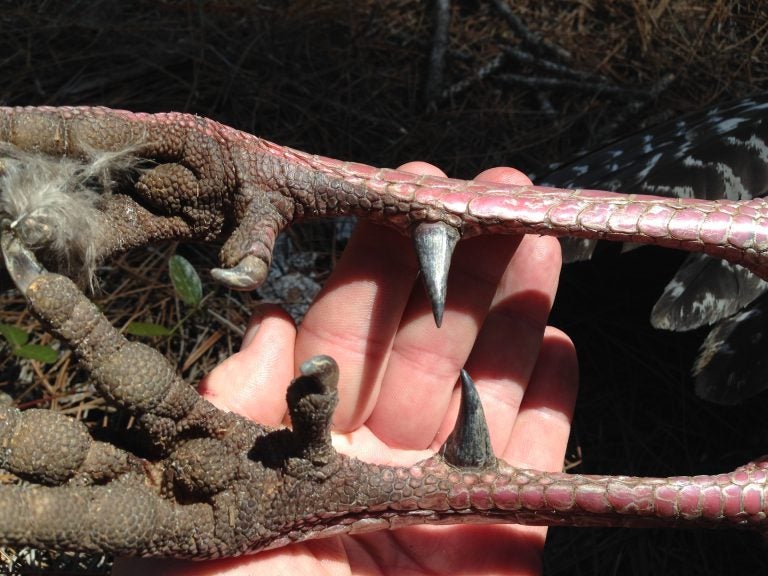 The new Rage Turkey broadhead features a cut-on-contact tip with a pair of massive Meat Hooks to inflict maximum lethal damage, all while slowing the arrow enough to anchor the bird.
This Turkey Broadhead combines a gigantic 2 1/8-inch-cutting-diameter, two-blade slip-cam broadhead with the meat-hook tip to stop a turkey dead in its tracks. It features a pair of surgically ground, .035-inch-thick stainless steel blades that produce an initial slap-cut entry hole of nearly 3 inches, and while the Meat-Hook Tip has a 9/16-cutting diameter in its own right, a pair of blunt notches on each side of the tip are designed to slow the arrow as quickly as possible upon impact to potentially impair one or both wings for a fast kill.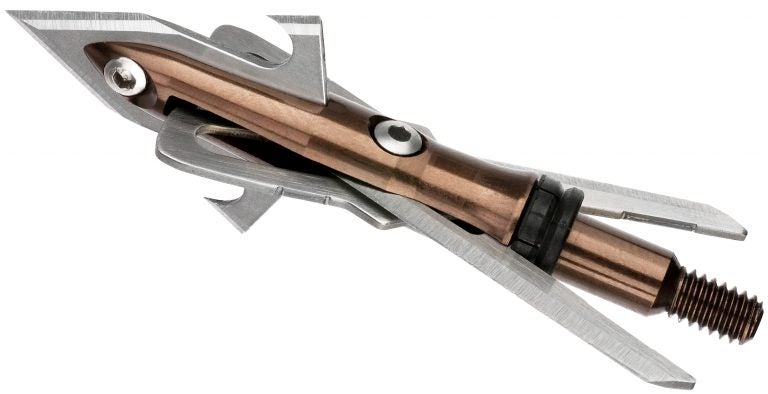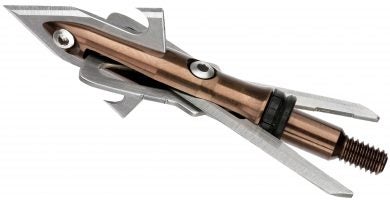 The 100-grain Rage Turkey Broadhead also features an anodized aluminum ferrule paired with a Rage "Shock Collar" for optimum blade retention and consistently reliable blade deployment. The 100-gr. weight on this new broadhead offers archers the ability to change broadheads with minimal adjustment to their bow setup between seasons.
A two-pack Rage Turkey Broadhead sells for $29.99.
SHOP NOW