Emergency Essentials Having a Big Sale
Kevin Felts 02.24.17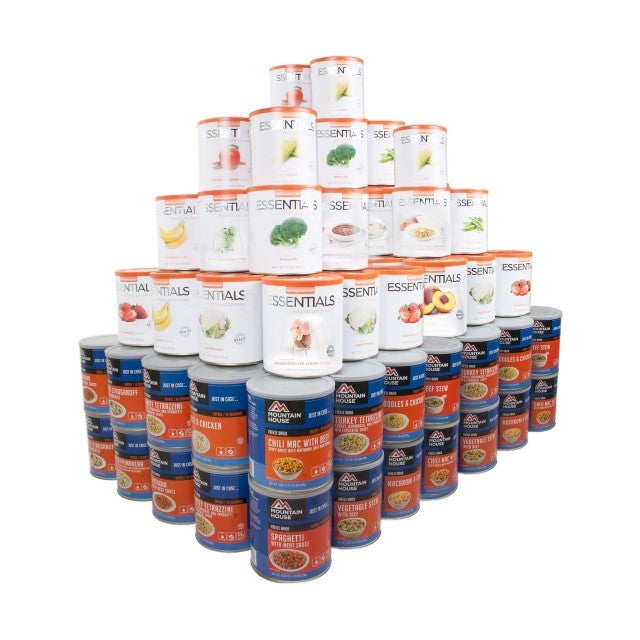 Emergency Essentials specializes in disaster preparedness supplies. One of their big sellers is freeze dried food, which has a shelf life of at least 25 years when stored in the right conditions. Freeze dried food does not require any kind of special storage, just do not keep it in a shed during the middle of summer. Store the cans or pouches a climate controlled basement or closet, and everything will be fine.
To prepare the food, just add hot or boiling water. The freeze dried food is already cooked and ready to go. Think of freeze drying as industrial grade dehydration. Rather than using humidity to remove moisture, the food is flash frozen and then a vacuum is applied. The food is then packed in a can or pouch with an oxygen absorber. The result of the freeze drying process is a food product that can be stored for at least 25 years.
Let's get onto the sales.
Regular price: $2,913.87, sale price: $1,499.99 – Variety 1600 One-Year Food Supply. This bundle provides "1600 calories per day for one person for one year, two people for six months, or four people for three months." If you want to dive right into stockpiling freeze dried food, something like this is the way to go.
Regular price: $111.71, sale price: $69.99 – Freeze-Dried Vegetable Classics Combo. As of this posting there are only 7 of these left.
Regular price: $429.35, sale price: $349.99 – Variety Meal Bargain Bundle (18 cans). This is a 30 day food supply for one person.
Regular price: List $4,123.55, sale price: $2,399.99 – Variety Year Supply. This is a wide assortment of fruits, veggies, and meats.
Regular price: $33.28, sale price: $21.99 – Freeze-Dried Berry Blend Large Can. If you want to dabble in freeze dried foods before spending a lot of money, here is a little something for you. This is a can of freeze dried mixed berries.
Prices and availability subject to change.
My personal inventory of freeze dried foods are a mixture of meats and veggies for lunch and dinner and then some breakfast combinations.