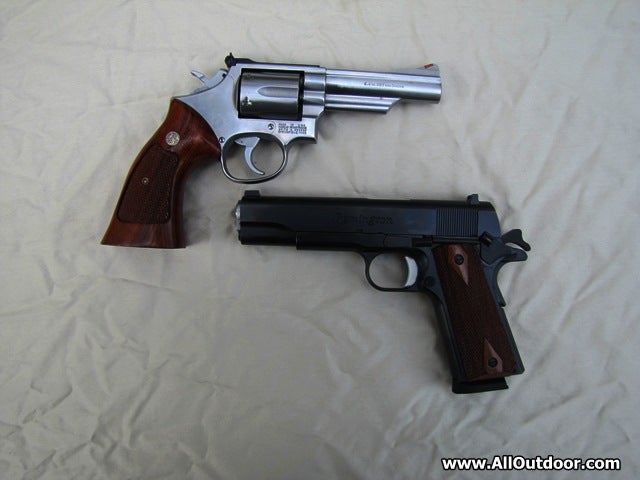 Generational knowledge is when knowledge is passed from one generation to another. Something seems to have gone amiss with firearms.
Awhile back I was watching a youtube video about single action (sa)/double action (da) pistols, such as the Beretta 92F. Several of the comments perplexed me. The comments were along the lines of, "Thank you, I always wondered how a sa/da pistol worked." Another comment was, "A buddy of mine is getting into guns and this video will help him."
I had to step back and ask myself, "Where are the parents and grandparents?" Why weren't these young people taught to shoot by their parents, grandparents, relative, or friend?
What Changed
Not too long ago firearms were used to put food on the kitchen table. My dad told me stories of how he and his dad would go squirrel hunting. For a good part of the 20th century small game was an important food source for people living in rural areas.
I was taught how to shoot by my dad and uncles. The first handgun I shot was my dads Smith & Wesson model 66. In 1986 my dad gave me a S&W model 66 just like his as a high school graduation present.
The first semi-automatic handgun I shot was a 1911 that belonged to a friends dad, this was sometime around 1984.
In 1989 I bought my second handgun, a Beretta 92F.
As far as I knew, parents, uncles, aunts and friends parents taught young adults how to shoot. Not everyone had parents who owned guns. Some parents did not believe in having a gun in the house.
Break in the Line of Knowledge
Somewhere between moving away from rural areas to the current young generation, there has been a break in the generational knowledge of firearms. Rather than parents, family members, and friends teaching young people how to shoot, they are turning to youtube. Sites like youtube are okay, but hands on training is better.
Maybe it was my generation, generation X, we became too focused on our jobs and lost sight of the small things. Maybe it was getting kids involved in football and baseball rather than taking them hunting. Or was it moving away from the rural areas where firearms are common and used for hunting?
Whatever the reason, we need to get the younger generation back on track with firearms training, safety, and overall knowledge.