1,000-Pound White Shark Caught, Tagged Off S.C.
Bob McNally 03.03.17

OCEARCH, the non-profit company known for tracking great white sharks, caught its first white shark today on its Low Country expedition off the coast of the Carolinas.
The 12.5-foot male was caught and tagged about 8 miles off the coast of Hilton Head, so OCEARCH named it "Hilton."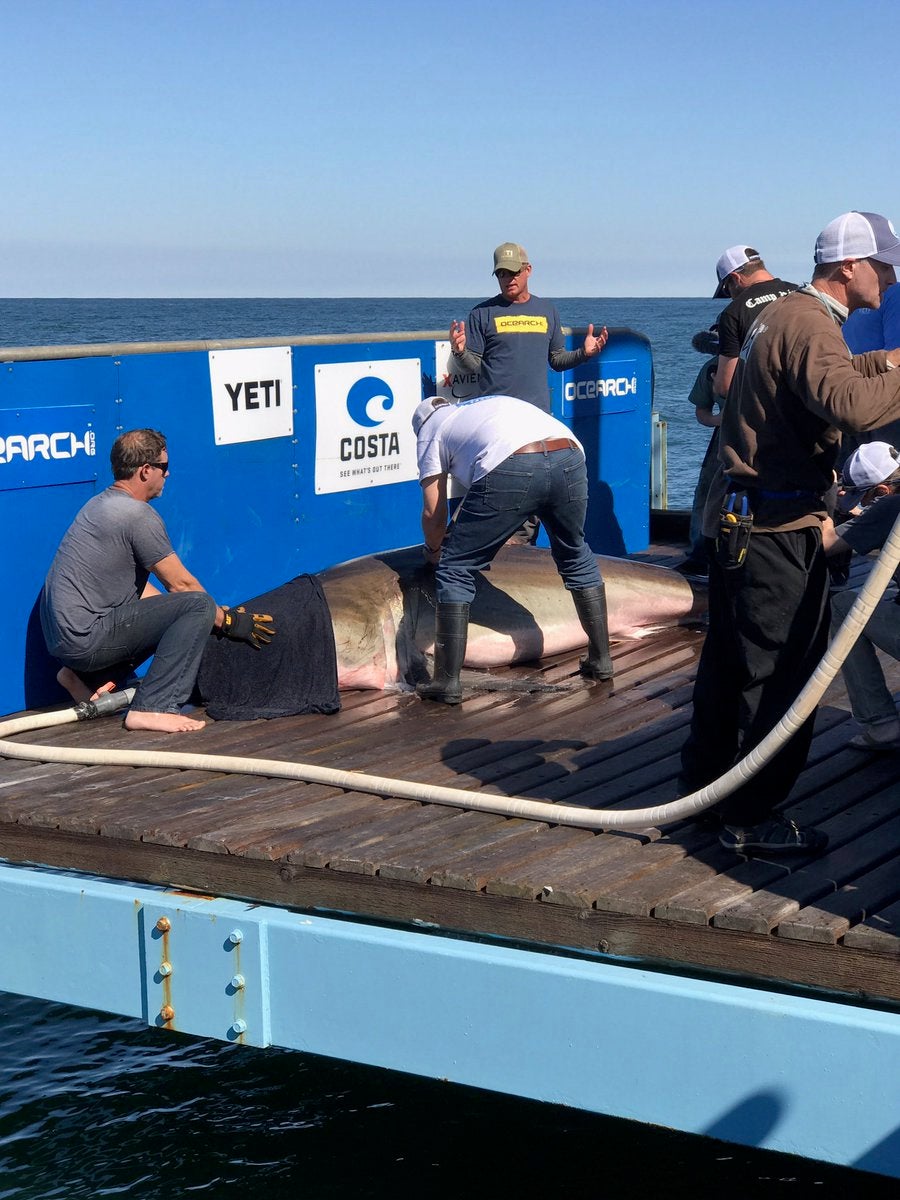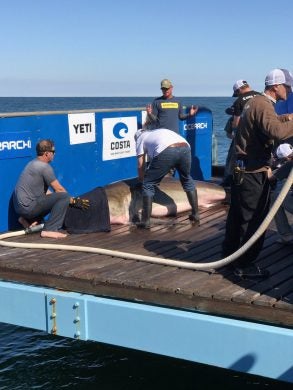 "This is a big deal," said OCEARCH founder Chris Fischer. "It's the biggest mature white shark male that's been spot-tagged in North Atlantic history."
OSCEARCH operates the Global Shark Tracker website and has tagged white sharks in northeastern waters, but also has a permit from the Florida Fish and Wildlife Conservation Commission to operate in waters off six Northeast Florida counties.
Fischer said water off Northeast Florida is a little warm for white sharks and he believes they'll have more luck in the Carolinas. He said catching and tagging Hilton within five days of fishing was a quick return on investment.
"Often times we're out 20 days to get one shark, so to get one on the 5th day is pretty good," Fischer said. "We believe there is more density [sharks] in North Carolina and Georgia this time of year."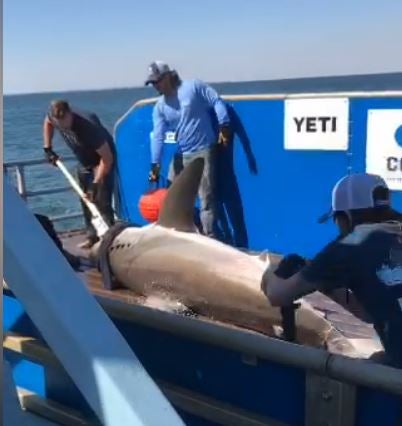 OCEARCH has done work in Florida waters previously under a license granted to Mote Marine Laboratory and Aquarium, but this is the first time the group applied for a permit in its name.
Last month, OCEARCH announced a partnership with Jacksonville University, a private school with a marine science program.