Lasers Instead of Ammo in Olympic Shooting Events?
Russ Chastain 03.06.17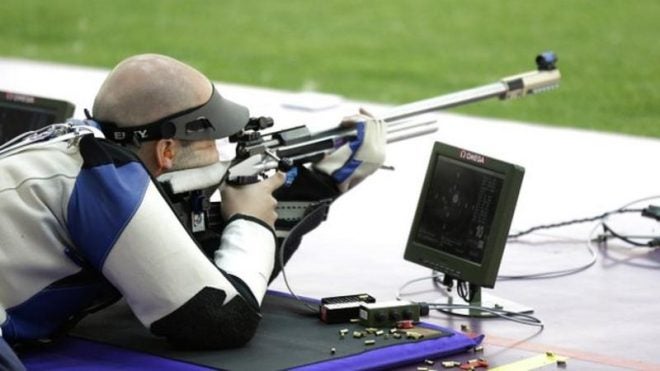 Um… really?
The Internet is abuzz with clamor about an Indian Express article discussing the possibility of Olympic shooting competitions eliminating ammunition. Yeah, you read that correctly. The International Olympic Committee (IOC) apparently wants to do away with the ammo and replace it with lasers.
It's not a new notion, just a bad one. It was first formally floated some time ago, reportedly because of troubles leading up to the London Olympics in 2012 caused by highly-restrictive local gun laws. Personally, I would suggest they simply avoid places with idiotic anti-gun laws, but they never did ask me.
The proposal is reportedly about relevancy:
'The sport is facing issues to stay relevant, let us be honest about it. Overall, the general feeling is that there is a need to make the sport spectator-friendly,' said Great Britain's shooting coach Kevin Gill.
Well, who wants to watch lasers at a shooting event? The Olympics aren't a Pink Floyd concert; the proposed lasers will make shooting less interesting for everyone, including the shooters and the spectators.


In other words, it would be one more step towards eliminating shooting sports from the Olympics altogether.
Some hold out hope, though. Coach Gill also said, "Bullets are the real stuff. Not these lasers."
Will laser shooting appeal to younger people? Some think so.
Australia's rifle coach Petr Kurka, who has been associated with the sport for 40 years, said IOC's move was intended to attract the younger audience. 'A lot of youngsters today are glued to arcade games. Laser shooting will be a lot like that and hence, they hope it will appeal to them,' Kurka said.
Sadly, lasers are already part of Olympic shooting; they are used in the modern pentathlon event. But the International Shooting Sport Federation (ISSF) continues to resist a shift towards lasers.
'We have told IOC that laser shooting can't happen now. Who knows what's going to happen in the future,' said the ISSF jury member.
What a world we live in, where shooting ain't even shooting anymore.