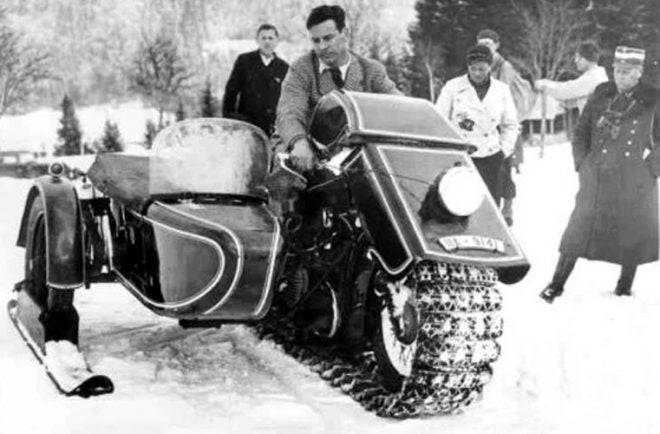 Check out these innovative and odd inventions for motorvating on snow.
How about a 1924 Ford Model T snowmobile?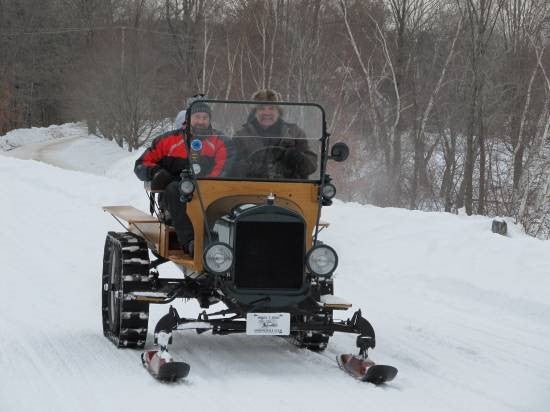 Or an early Tucker Sno-Cat.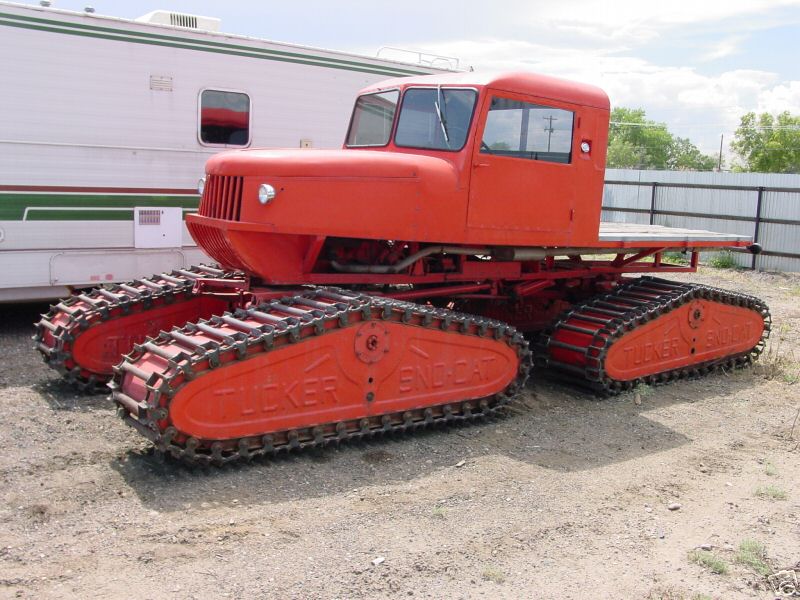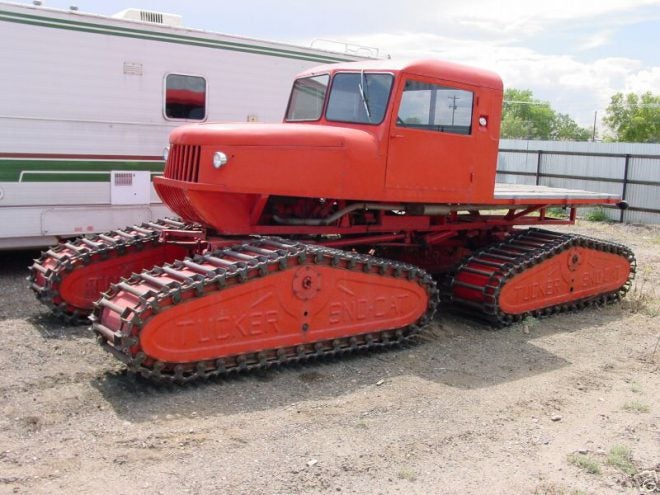 Something tells me this one might have been just a concept.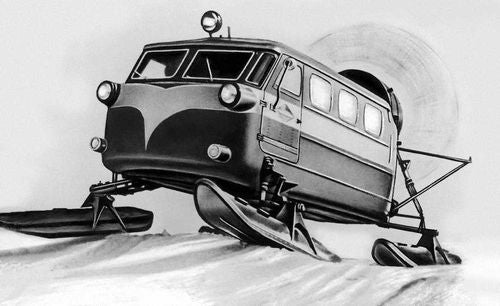 Awesome!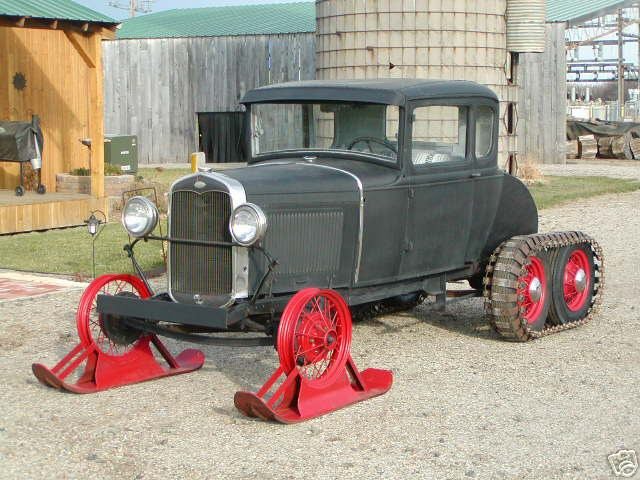 This Sno Runner seems unlikely… it also looks like fun!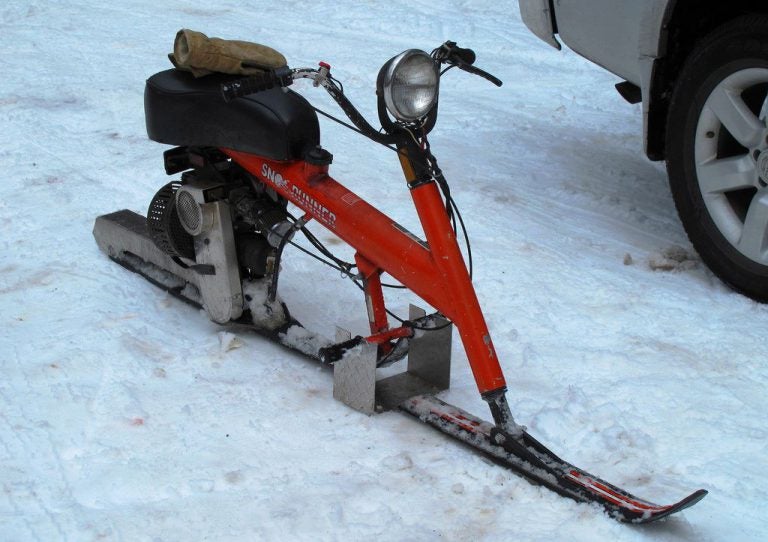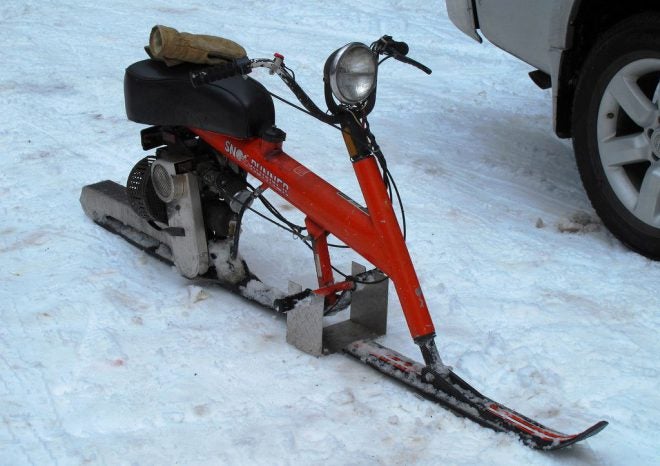 Wow.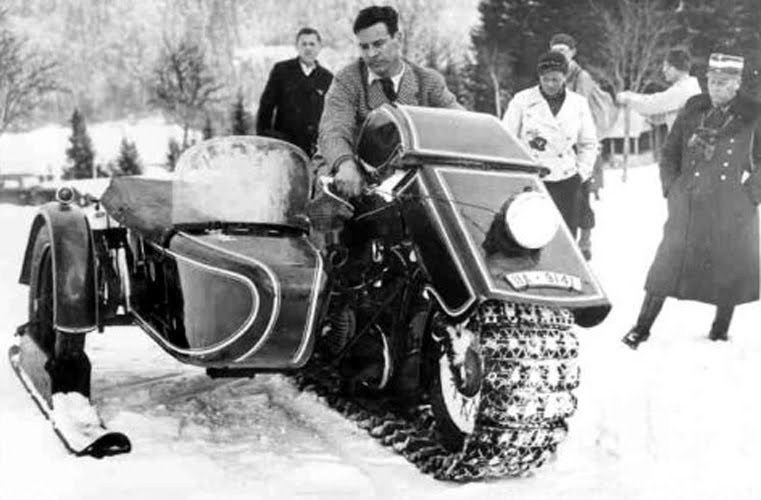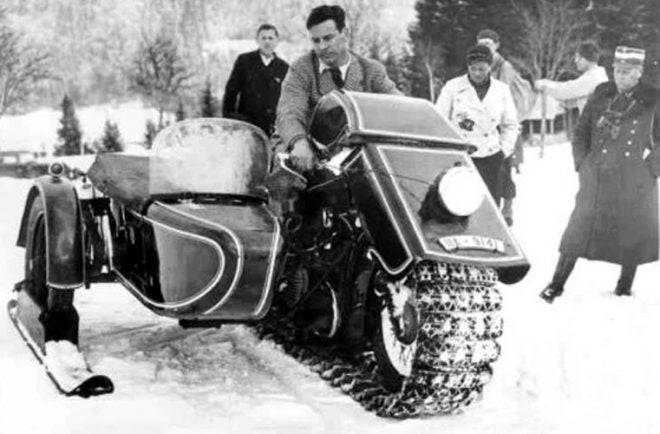 All-terrain.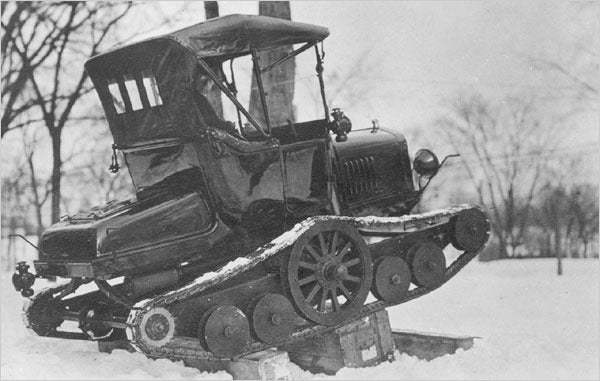 Harleys!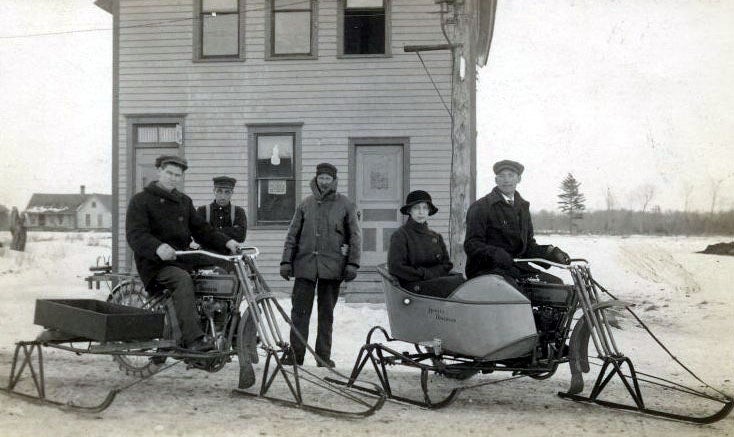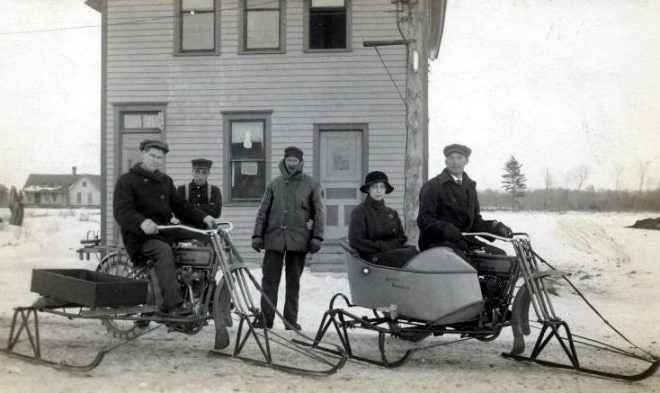 Clearly a chick magnet.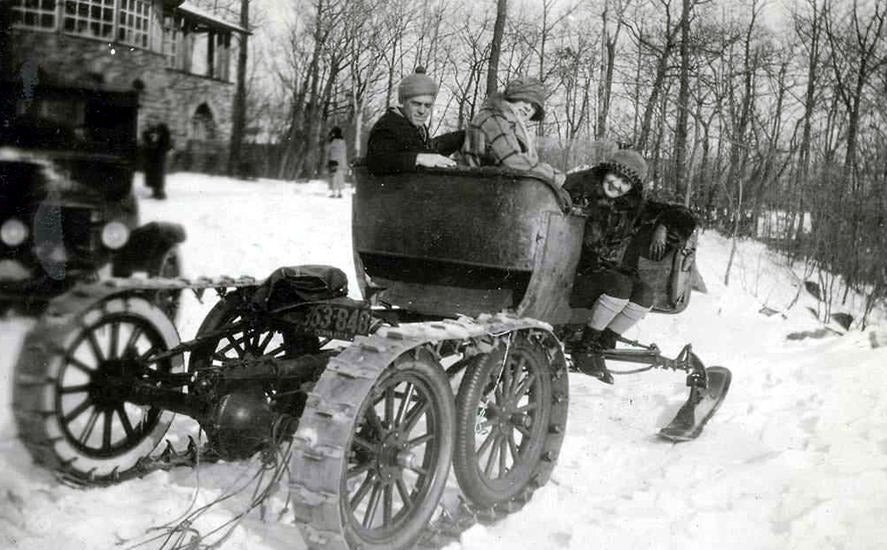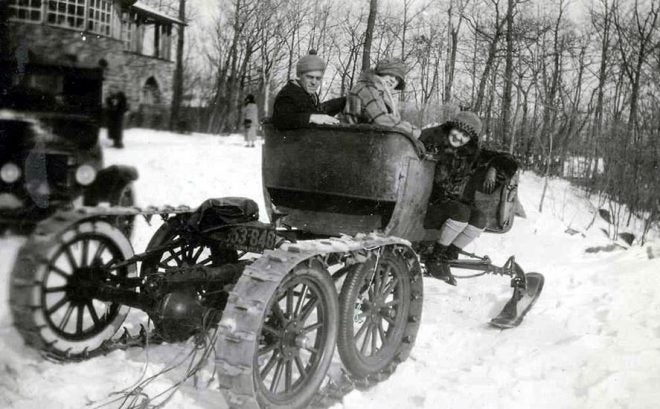 A little cramped… and breezy.
Supposedly, this one is Russian. Nothing like sitting right next to the engine…