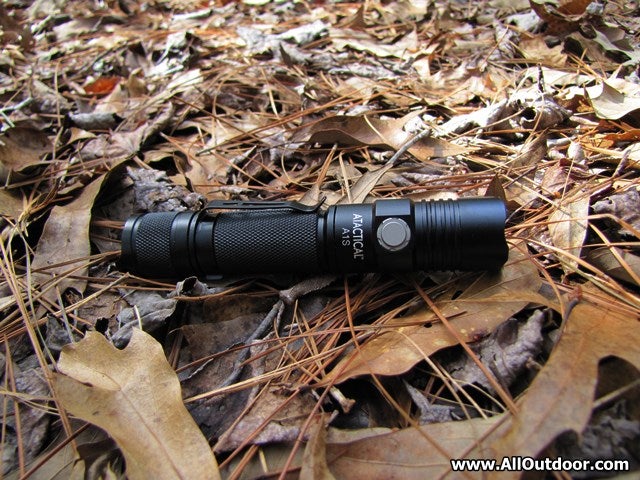 The A1S lives up to the Atactical name and reputation. It passed every test with flying colors. In fact, I was left wondering if the tests were just too easy.
The first time I heard of Atactical was when a company representative asked if I would like to review their flashlight. I enjoy doing flashlight reviews, so I said "Sure." They sent me an Atactical A1, which has turned into my go-to light here on the farm.
When I started the review, I was wondering if the A1S was going to replace the A1 as my favorite flashlight.
Specifications
Brightness and estimated run time:
24 lumens / 6 days
140 lumens / 18 hours
460 lumens / 5 hours
1,150 lumens / 3 hours
Strobe 1,150 lumens / 4 hours
SOS mode 1,150 lumens / estimated run time not specified
Length: 5 1/2 inches.
Diameter: body 7/8 inch bezel 1 inch.
Battery: 3400 mAh, 3.6v, 12.24 Wh. Rechargeable with built-in micro-usb port.
Weight with battery: 4.80 ounce.
No lanyard or carry pouch included.
Pocket clip included.
LED XP-L V6.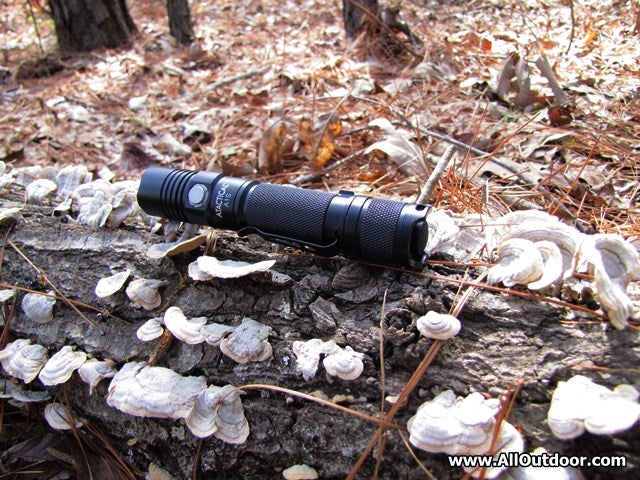 Operation
Tail cap has an on/off button, and brightness settings are cycled by a button just behind the bezel.
A1S has memory so that it will go back to the last setting used.
Hold the setting button button down to activate the strobe.
The flashlight has an SOS mode where SOS is flashed in Morse code.
The beam had a good center, but there was also a good spread. I took the flashlight behind my house and used to to look at the top of several pine and oak trees. Visibility was excellent.
A1S Test
The flashlight was taped to a framing hammer and then used to drive two 12 penny nails through a pressure treated 2×4.
Dropped several times from a height of about 4 feet onto a railroad cross-tie.
Tossed into a creek for three hours. It was tied to a small tree so it would not wash away.
Ran over by a Toyota truck several times.
Overall
I am very happy with the Atactical A1S. It is tough, the battery is rechargeable, it has perfect brightness settings, and the beam is excellent.
The lack of a carry pouch or lanyard does not bother me at all. The vast number of factory supplied lanyards are cheap and weak. I usually throw them away and make a lanyard out of trotline string.
If you are looking for a new flashlight, let this be the one.

SHOP NOW