Sign Reminds Customers to Keep it in their Pants (or Holster)
Russ Chastain 03.15.17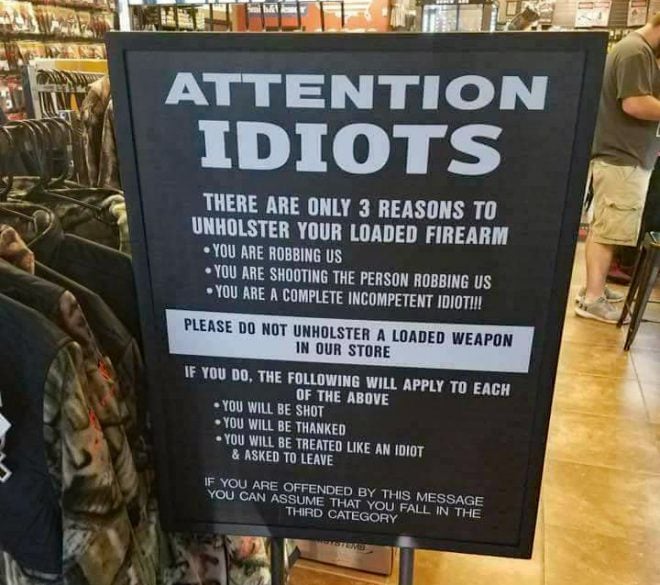 Now here's a sign that you might not see at just any store, but it makes some sense.
Although it could be seen as insulting because it opens with "Attention Idiots," this sign makes a point. Whether you're in a gun shop or somewhere else, there's not much reason to even show your carry gun, much less draw it. And if you do draw it, be prepared to face the consequences.
Moral: Don't be an idiot.
The only place I saw this sign for sale was at Zazzle, a custom-print-on-demand service. Whether the idea is original to that seller or not, I don't know, but it's slightly different than the one pictured above. And they're charging $15.75 for the 18″x24″ size. If you're interested, check it out here.