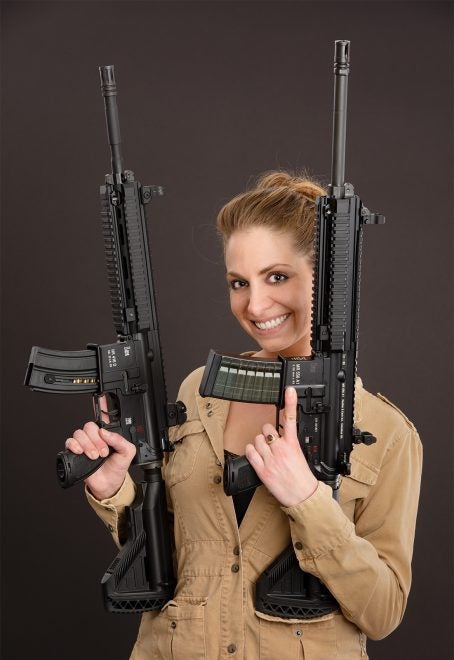 HK416 piston carbine has a well-deserved reputation for reliability and high performance. For several years, it also remained unavailable to civilian buyers, adding to the mystique while taking away from H&K sales. Now available for purchase, it remains very expensive. It's little wonder that many recreational shooters flocked to the licensed Walther rimfire clone.
On the outside, it looks very much like the classic 416, with the weight, the sights and the handling all matching the original. The only giveaway are the cutaway magazines with external follower tabs. Thanks to that tab, loading 10/20/30 round magazines is easy.
On the inside, the design matches other Walther rimfire clones. 416-22 is a simple blowback design delivering excellent reliability with high velocity ammunition like CCI Mini Mags. With rimfire ammunition becoming available again, it's a fun plinker with some potential for use as a trainer for the 5.56 rifle.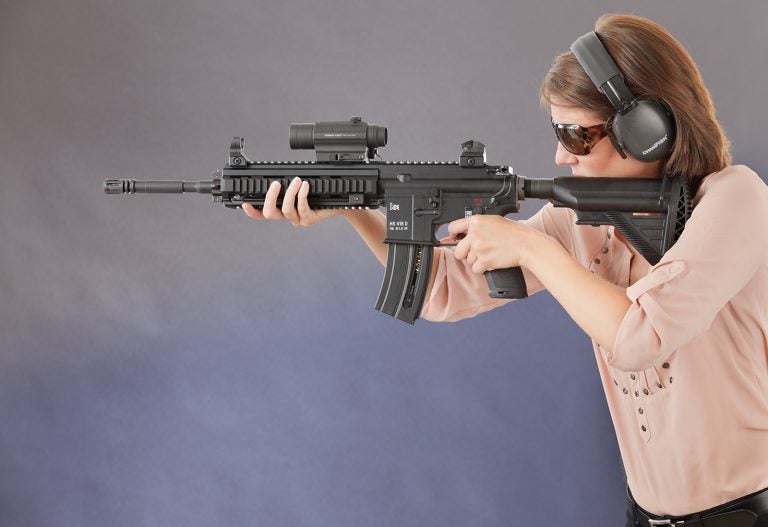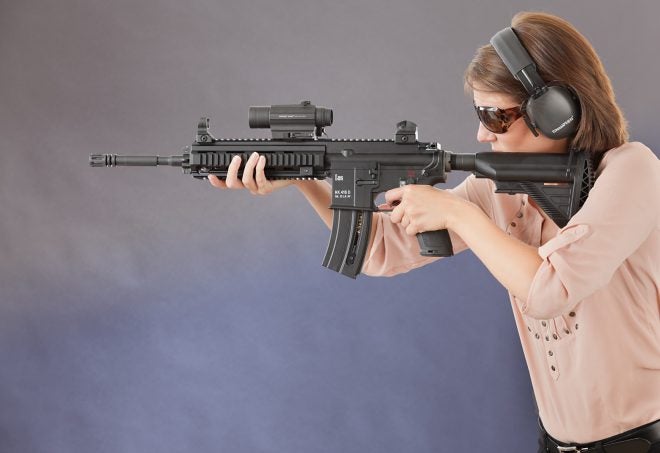 Unfortunately, the user interface isn't 100% faithful to the HK original. The bolt stop paddle is purely decorative. While that's a relatively small feature, it does change the handling enough to make it a less helpful trainer than a rimfire upper on the actual 416 lower would have been.
Testing the 416-22 with a 1-8x scope gave roughly 1.5 inch groups at 25 yards. They were not appreciably larger with red dot or iron sights, suggesting that the limitations come from the 9 pound trigger and the barrel. The rifle was 100% reliable over 150 rounds, the full extent of the range test. Like all blowback .22s, it should be cleaned regularly, but 150 shots fouled it only slightly. Field-stripping is similar to the real 416 and even simpler. In sum, it's a reliable and good looking rifle in its own right.