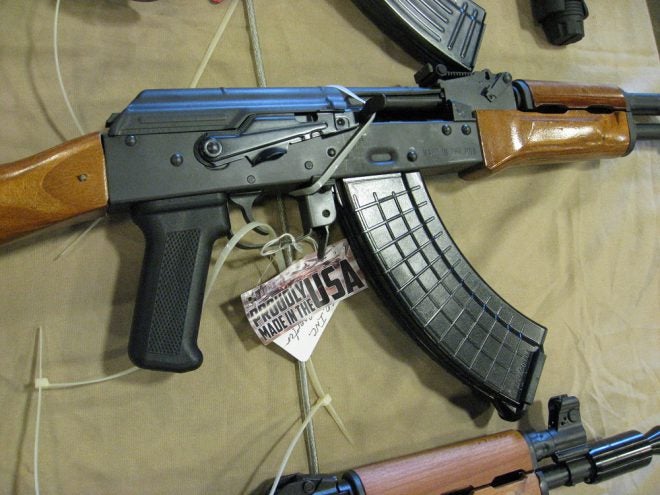 Generally speaking material, supplies, equipment, and gear made for the military is a good value. It is usually good stuff, too, because it has to be, despite the concept of "low bid." That is, when you can find the genuine thing. There are a lot of cheap copies and junk out there masquerading as real military surplus, but it this stuff is just a knock off.
Numerous outlets do sell real military surplus items, but you have to be careful to read the item description in full. One example of a good supplier of military surplus gear is Sportsman's Guide. In their catalogs or web site though, you have to study the product description. Usually there is a "star" or some official like designation indicating the item is genuine U.S. military surplus. Keep in mind though, it does not have to be American surplus to be good stuff.
On other items you might notice the moniker "military style" or military like." Beware of that because it is not likely the real thing. That is not to say the item is no good, but it is just not genuine military surplus if that matters to you. Real military surplus implies a minimum quality standard.
So what kinds of military surplus goods are worth shopping for and buying? The first things that come to mind are all sorts of web gear, belts, holsters, belt kits, miscellaneous pouches, and med bags that attach to a belt or other source. Then, all sorts of bags, packs, carry totes, satchel bags and you name it.
Next on the "look to shop" for list would be knives, bayonets, other blades, and scabbards. Then comes tools, hardware of all kinds, and numerous types of gear like tie down straps, pallet covers, camouflage, and tarps. Same for a multitude of hard shell cases, medical boxes, optics cases, gear boxes, ammo containers, and all kinds of storage and tote boxes.
Clothing should be on the list, too. You can buy complete military camouflage BDUs sets with pants and shirts. There are cool and cold weather wear, jackets, coats, rain suits, insulated base garments, socks, hats, and gloves. Then there are multiple selections of boots of all kinds.
And it doesn't stop there. Military surplus can be a good buy. Just shop for genuine and new or top condition.