Widener's Reports Boom in California Ammo Sales
Dr. John Woods 03.28.17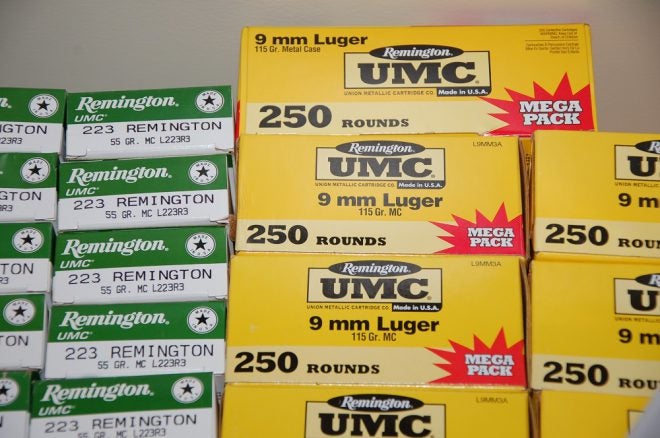 Widener's is a huge on-line ammunition retailer selling a comprehensive line of ammunition and reloading supplies to buyers all across the country. The retailer tracks buying trends and one of those trends has been ammo sales in California.
Widener's media contact, Anne Taylor, reports that in the two months since the 2016 presidential election, ammo sales from California are up 50 percent. Nationwide ammo sales traffic has continued to be very stable during this same time period. Why is that one might ask?
California has passed the Prop 63, which goes into law in January of 2018. With this new restrictive law California gun owners and shooters will no longer be able to buy ammo via on-line sources. All ammo purchases will have to be made with face-to-face transfers by ammo dealers within the state. This has generated a rush to buy ammo to stock up before Prop 63 becomes official law.
"There's been a massive influx of California hunters and sport shooters who are stocking up in the wake of California's new laws, no doubt about it." Anne Taylor reports that the California gun owners are buying heavy in bulk. They are resupplying themselves as soon as they can.
What would you guess is the No. 1 on-line selling cartridge from Widener's by California buyers? Yep, it's .223 rifle ammunition. With California wanting to virtually ban AR-15s if they could, it's ironic that this ammo is selling so well there. Sales of .223 ammo had doubled during the two months after the election over the prior two months.
Two other cartridges were also selling very well. Those were the 9mm pistol ammo and .308 rifle ammo. Those two ammo choices had sales increases of 60-80 percent. Across the country those two cartridges' sales remained rather status quo.
The percentage of increased sales by California cities includes:
Los Angeles Metro Area – 395 %
San Francisco Metro Area – 417 %
San Diego Metro Area – 161 %
Sacramento Metro Area – 449 %
Anaheim Metro Area – 264 %
San Jose Metro Area – 233 %
Taylor continued, "We expect this trend in ammo sales to California buyers to continue through the rest of the year. The face-to-face purchase restrictions to be regulated by Prop 63 will not impact buyers until January 1, 2018." Widener's expects California ammo buyers to keep them busy.