Review: Exos-Gear Bravo Series Backpack for Range Trips
Oleg Volk 03.29.17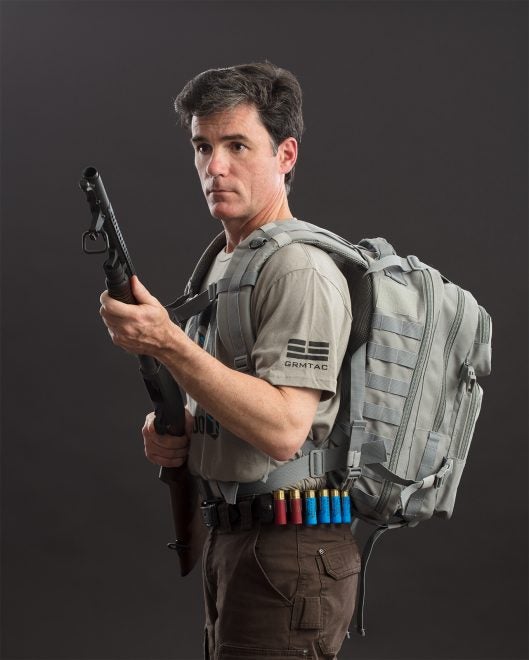 This backpack came about after a very memorable range trip. With the firing line located steeply downhill from the parking lot, we had to carry in all items by hand. At the time, I used a cute little messenger bag for toting incidentals. I filled it full off ammunition boxes and tried to walk. That worked for about thirty yards before I regretted the decision.
Ammunition is dense, and the asymmetric pressure of it over one shoulder and collar bone added up to pain pretty quickly. Next week, I got a proper backpack to try out.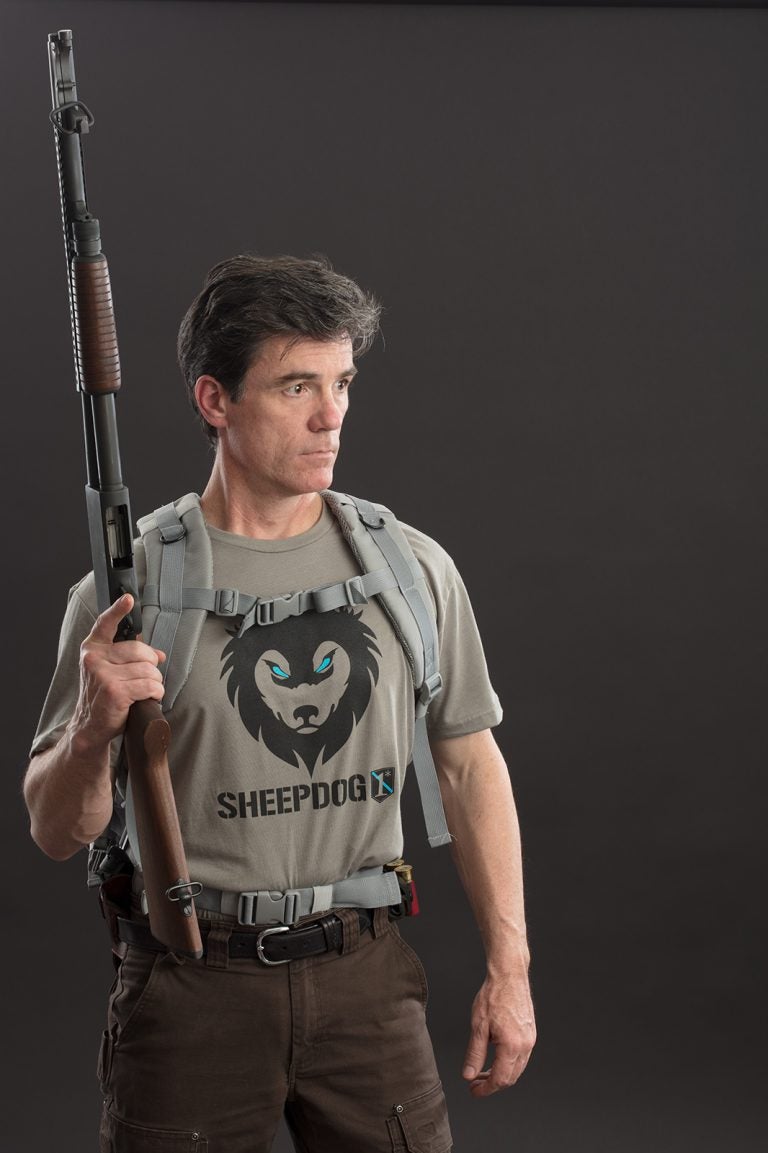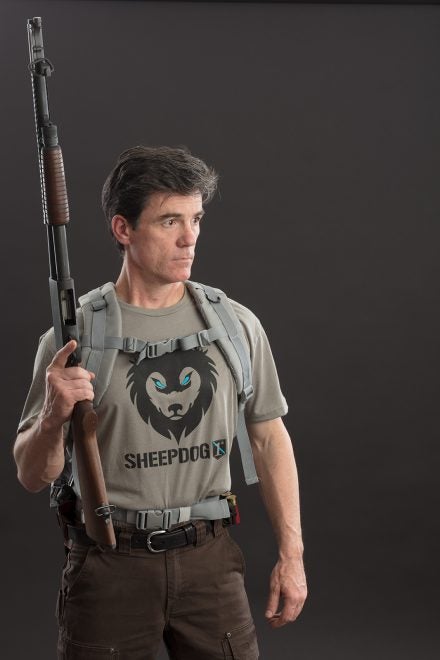 SHOP NOW
34 liter Bravo backpack
proved a lot more useful for toting weight around. The sheer number of properly reinforced pockets permitted some organization of ammo, so that loaded 308 magazines wouldn't crush rimfire boxes.
The backpack
itself is narrow enough to allow fairly athletic motion without interfering with the elbows. For people who want more volume, both sides have Molle webbing.
The Good:
The design is comfortable with moderate to heavy loads, thanks to well padded, wide shoulder straps.
Straps and the back pad are ventilated.
Hydration bladder pouch is right against the back, may be used with ice or cold water for keeping the wearer cool. It can also be used to keep a laptop or medications in the adjacent pockets cool in summer.
Quality zippers and pulltaps add up to ease of opening.
Strap adjustments and retainers are logical and easy to use.
Hydration bladder tube opening can be covered up when not in use.
To note:
Filling the backpack with ammunition gets close to exceeding its weight rating. Mixing ammo, water and other, less dense objects works better. 70 pounds ride easily, 100 less well.
It's water-resistant but not waterproof. It doesn't have hard "feet" for setting down.
Possible to improve:
Chest and hip straps are fairly narrow. The lack of padding on the hip strap reduces effectiveness of weight transfer from the shoulders.
Although slightly "tactical" looking due to Molle on the sides and front, this backpack would not stand out in daily use. The sheer number of internal compartments, some very well hidden, make it quite good for stashing extra defensive items, though accessing them requires removing the backpack. Overall, it's a very good backpack suitable for even the most modest budget.