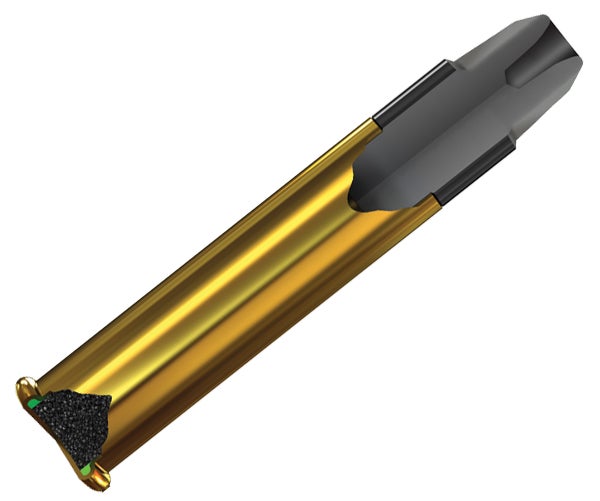 The 22 Mag, more properly known as the 22 Winchester Magnum Rimfire (22 WMR), is a fine old cartridge. Since its introduction in 1959, it's been a great round for bridging the gap between the 22 LR and centerfire rounds. Heck, I even like it for squirrel hunting.
If the 22 WMR has one shortcoming: its noise. It's just so dang loud! Fired from a short-barreled single-action revolver, the 22 mag sounds as loud as a 357 magnum, if not louder.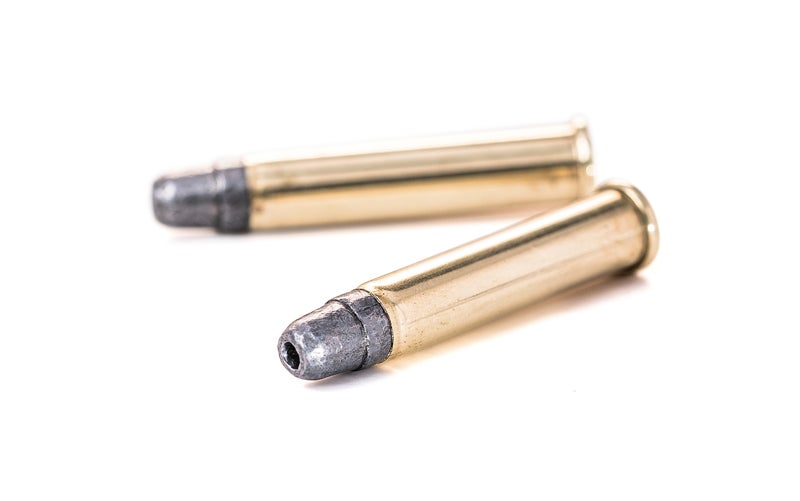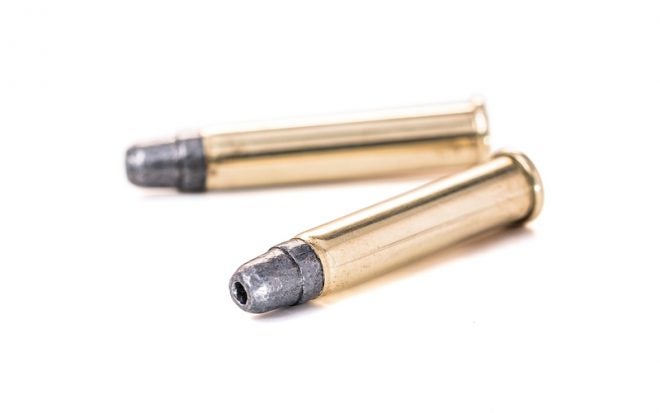 For 2017, Winchester is coming out with a new Super X 22 WMR load that has less bark. Although it was created to serve the growing number of shooters who use silencers/suppressors, it will also make less racket when fired from a non-suppressed firearm.
Cartridge: 22 Win Mag
Load number: X22MSUB
Bullet weight: 45 grains
Bullet style: Non-jacketed hollow point
Ballistic Coefficient: 0.102
Muzzle Velocity (MV): 1060 fps
Additionally, Winchester calls for 986 fps & 276 ft-lbs at 50 yards, and 920 fps & 207 ft-lbs at 100 yards.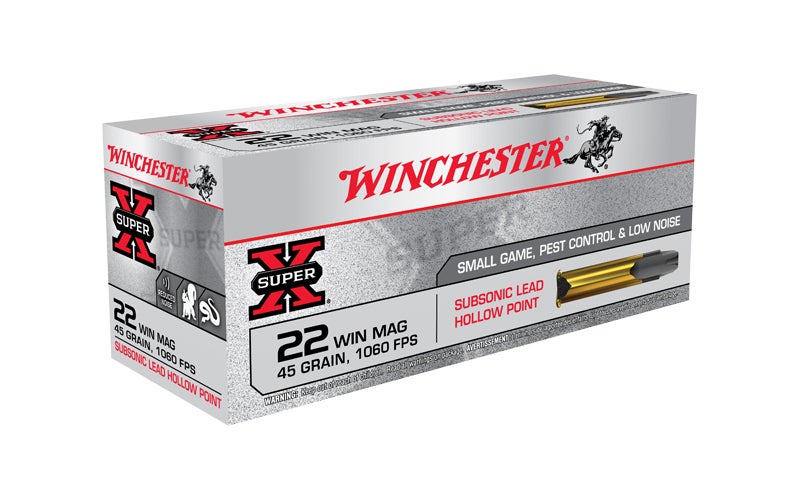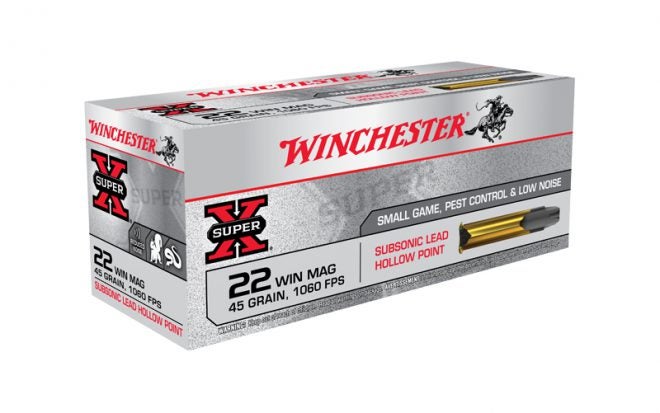 This stuff looks great for the way I use a 22 mag, i.e. for hunting small game in a non-suppressed rifle, and it should be even better for suppressed guns.
While the muzzle velocity is considerably slower than other Super-X 22 Mag loads (which use 40-grain bullets rated at 1480 fps), this new ammo should still hit with authority. I know I'm looking forward to trying it out if I get the chance.