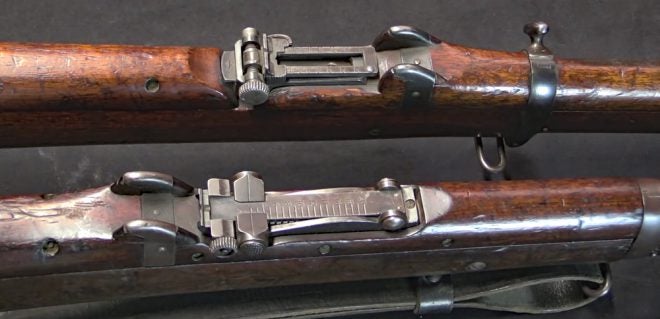 The venerable SMLE, or Short Magazine Lee-Enfield rifle, has been around for a heck of a long time. In this video, Ian of Forgotten Weapons takes a look at two of the test rifles, made 115 years ago.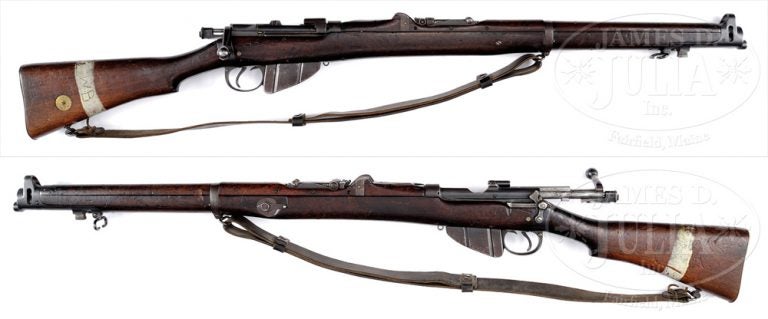 Interestingly, although one thousand SMLE test rifles were made for testing by troops in the field, this pair are apparently the only ones to have survive to date. Ian tells us that the other 998 of them were converted into 22 caliber training guns 110 years ago.
On top of that, this pair consists of one each of the A type and B type test rifles, which means that although these guns represent just 0.2% of SMLE 1902 trial guns made, they offer about as full a view of those rifles as is likely to be seen today.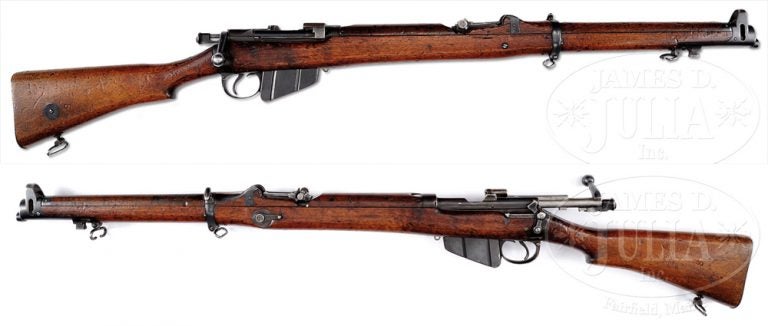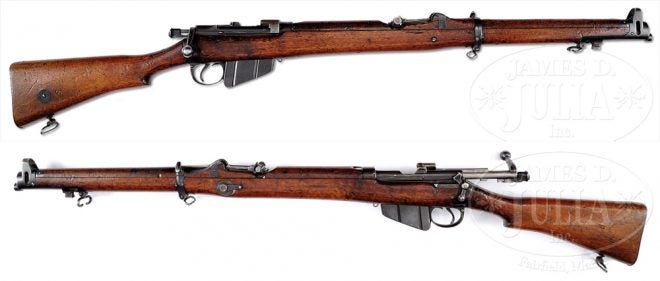 If you love history and factual info, this video is for you. And if you are more interested in the guns themselves, feel free to jump ahead in the video to about the 5:00 minute mark.
Ultimately, the A type was adopted as the SMLE Mark I after a few minor changes, and as they say, the rest is history.
Both are for sale separately at the James D. Julia Auction site:
SMLE 1902 Troop Trials Rifle Type A
SMLE 1902 Troop Trials Rifle Type B