Remember the Pocket Shot? It's the circular slingshot and/or arrow shooter that uses a rubber pouch for propulsion and fit into a pocket. I told y'all about it here last year.
Well, now they're offering it in camouflage. They're calling it a limited edition, but I'm not sure how limited it will be. The Pocket Shot Limited Edition Camo is listed on their website for $30, which is five bucks more than the regular orange model.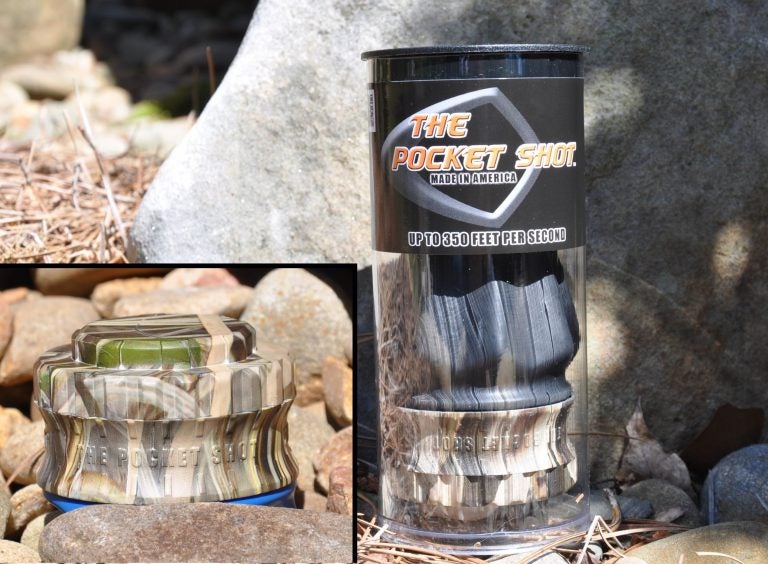 Same awesome Pocket Shot, now in camouflage.

The Pocket Shot includes one standard pouch and one pro-pouch. The inner, outer ring and cap is made from Poly-carbonate, strong and durable for your outdoor needs.
I've heard it said that this is a version of another product, but Pocket Shot says they are "the world's only circular slingshot manufacturer." They also say it's patented.
It's also pretty awesome, but sadly nobody has given me one of my very own and I keep forgetting to order one. Dang.