Gear review: Ultimate Targets New AR500 Steel Plate Rack
Ron Gunner 04.18.17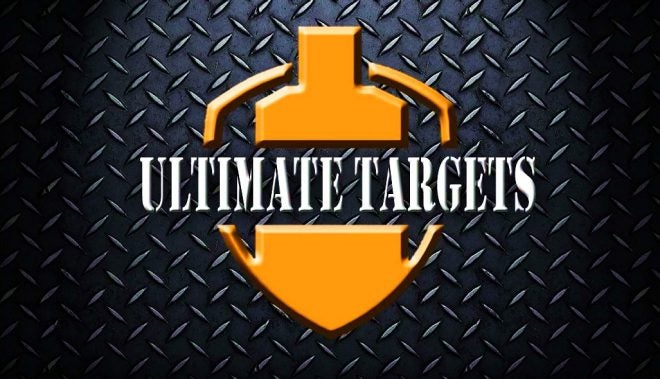 Steel plate racks have always been used in competition and rightly so, but they are overlooked as a great training tool to improve your defensive shooting. I have the honor of having Ultimate Targets as one of my new sponsors for 2017 and I got the very first plate rack they made. Now this plate rack is being used in the American Steel Plate Challenge for competition and also for weekly shooting practice and skill enhancement.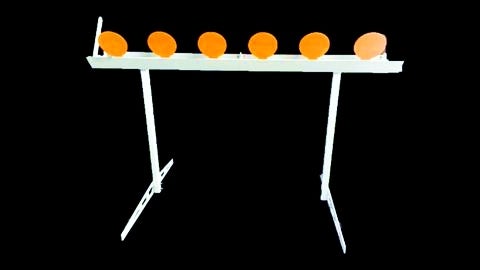 Photo credit: Ultimate Targets at www.ultimatetargets.com
By using this rack you will learn to aim quick and even how to point and shoot, which can also save your life in a defensive situation. But you learn trigger control, speed, accuracy, and enhance the basic just from using this plate rack and also get yourself a timer set on random start. Hit the button and wait for the "beep" then see how fast you can move your cover clothing, draw your gun, and hit the steel. Your goal is to be fast and not to miss, because there may be a time when you get one chance to get the first shot. You want it to count and this Ultimate Targets plate rack or some of their other products can help you reach that next level.
And again add the timer to see how long it takes for the very first shot and then the follow up shots. Plus when the beep goes off, most people get stressed because it's their first time under the timer. You NEED to train in and under stress because if you ever have to pull your concealed carry gun you WILL be in a very stressful situation! Remember we fall back on our training, no matter if you trained right or wrong, so you want it to be right all the time!
What I like about shooting steel instead of paper is you get instant results, there is no looking and squinting to see if you hit the paper or if you really did get a good group going. No spotting scopes or binoculars are needed. You hit it the plate and it will fall back out of sight. This rack will improve your speed, sighting, and shooting overall. But one thing Ultimate Targets does the nobody else does that makes 7 foot long racks with 6 AR500 8 inch plates is ship it to your door for FREE! That's right, FREE as they do for all the targets they make!
This rack is in two halves so it can be shipped, mine came in 5 boxes. UPS dropped it off at my front door. And the price for this is just under $1,000 unless you want AR500 front deflector plates then it is a little over $1,100. Now just because I am sponsored by them does not mean I would not write any issues with the rack, but so far there are none! Understand also this is the first one, a prototype and as they go along there will be improvements made. Also they do not just build these and store them around. These are made to order. You call say you want one and they build it for you.
If you look at the photos, you can see this is HEAVY DUTY and built to take years of shooting. And I can say the two weeks this has been used in the steel challenge, everyone that has shot this stage, was very impressed with this Ultimate Targets plate rack.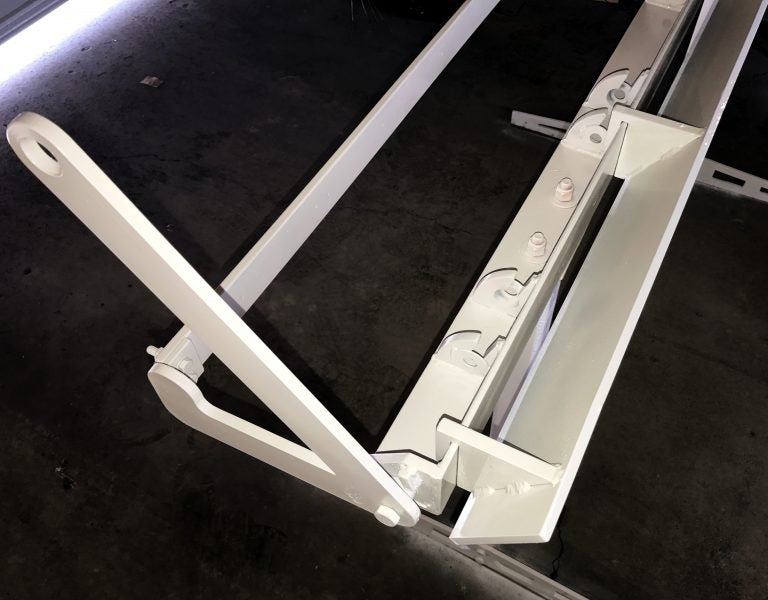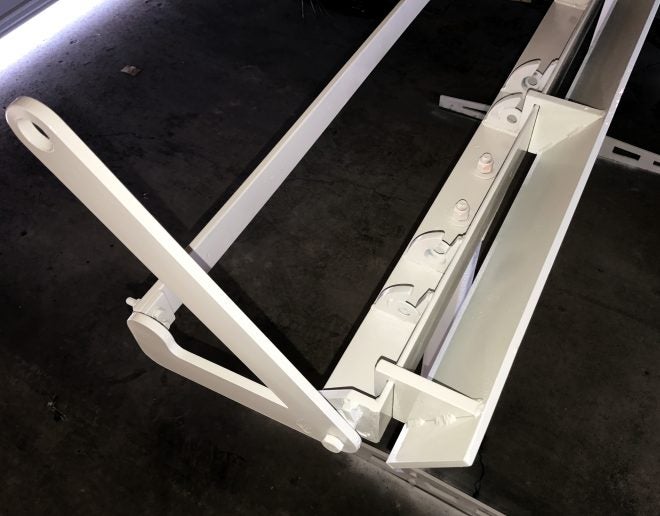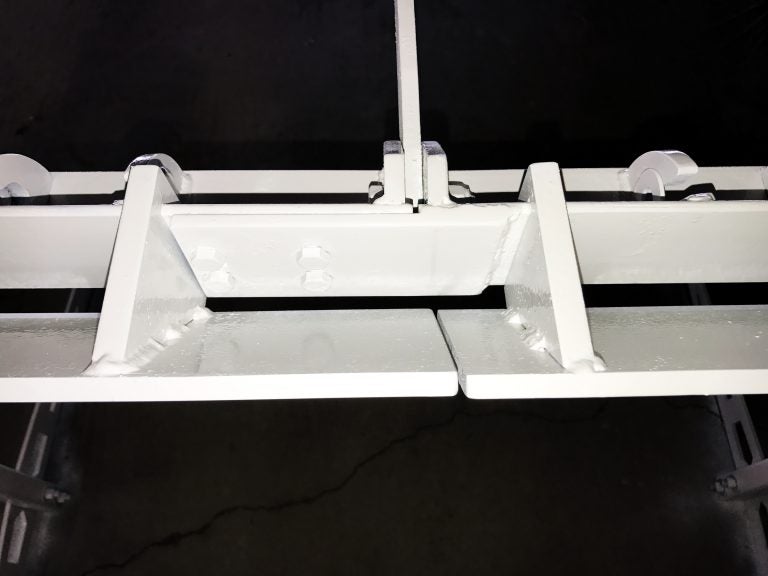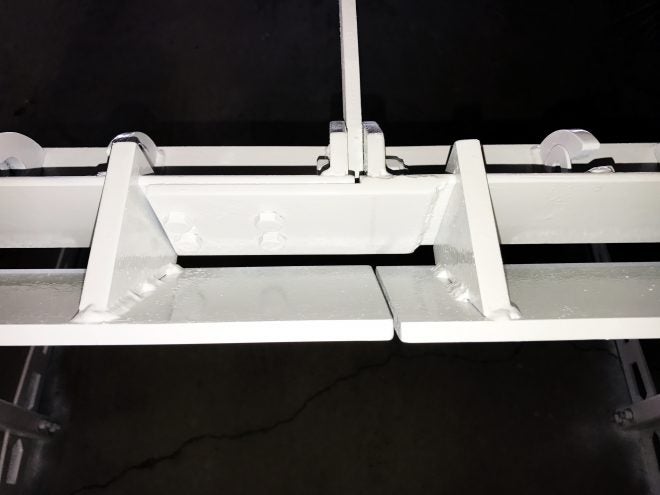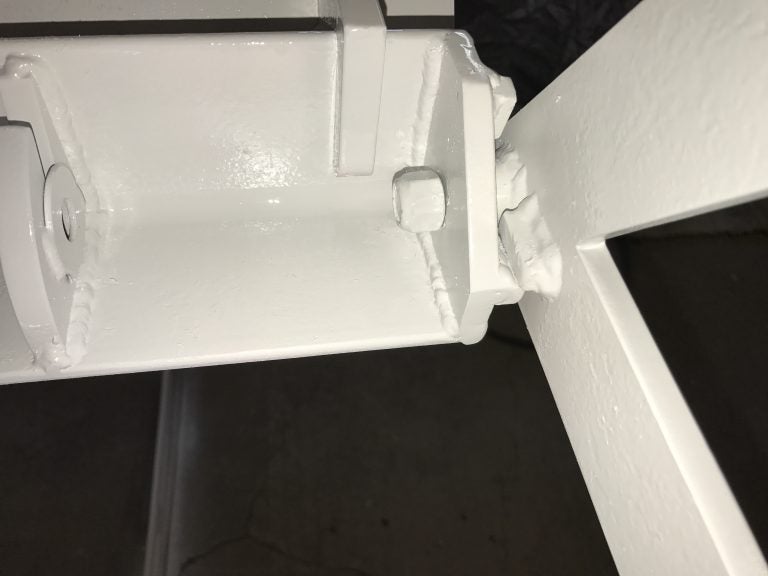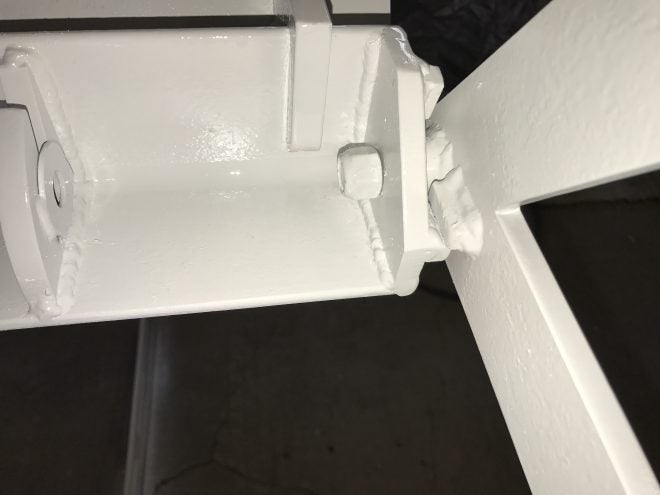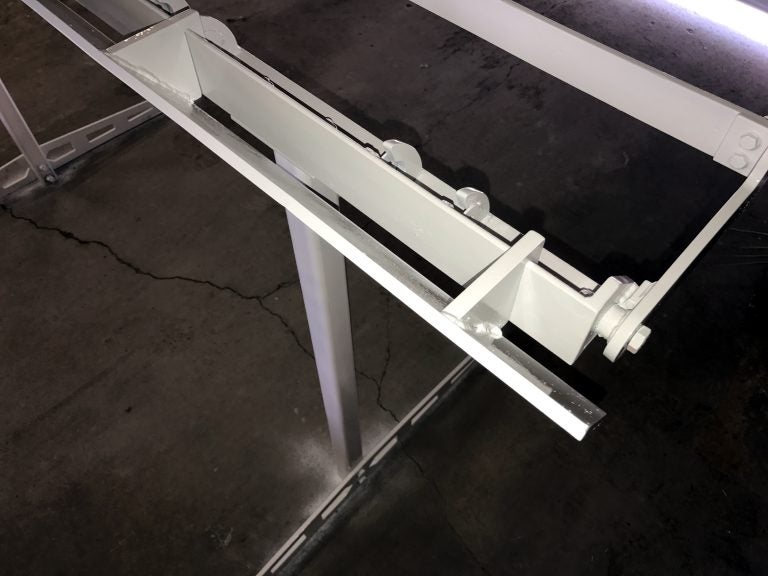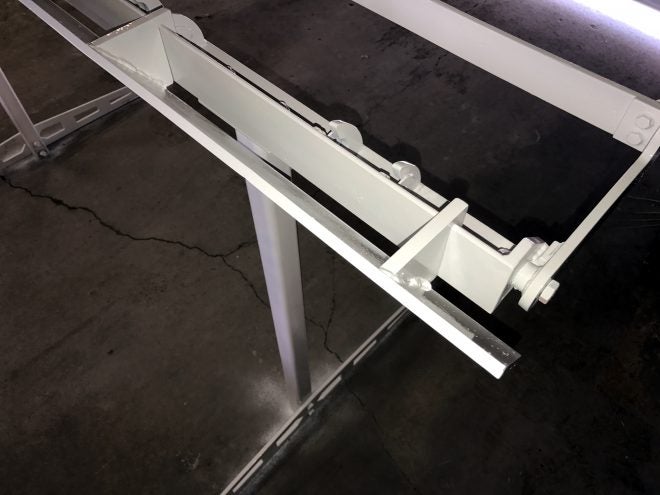 The lever that resets the plates is pulled from a rope and we have never had an issue with the rack "tipping" or anything. You can also see where the rack bolts together, and the deflector plates hang on over the front. This is a well thought out plate rack from Ultimate Targets as it is, but like everything, over time new ideas will hit and it will be upgraded as they go forward. In fact when I first talked with the owner of Ultimate Targets, Pete Neal I told him we were looking for a plate rack and I didn't see one on their site. He told me he had one on the drawing board but never moved forward with it.
By the end of the chat, it was on its way to being built, and I can say you will NOT find another one this well built for this price and shipped to you for FREE! In fact I have a code I will post at the end of this article for you to save a little bit of money when you buy your own or your club buys one!
Some things we found out after the first use (remember this is a prototype) after repainting (and you will have to repaint the steel) is to add a little grease into the "hook holders" that the steel plates sit in. This will help them move and let them fall a little easier.
I can't say enough good things about this Ultimate Targets Plate Rack. It has been everything and more we could have wanted! Pete did a great job dusting off the plans he said he had and started getting it working and built for me.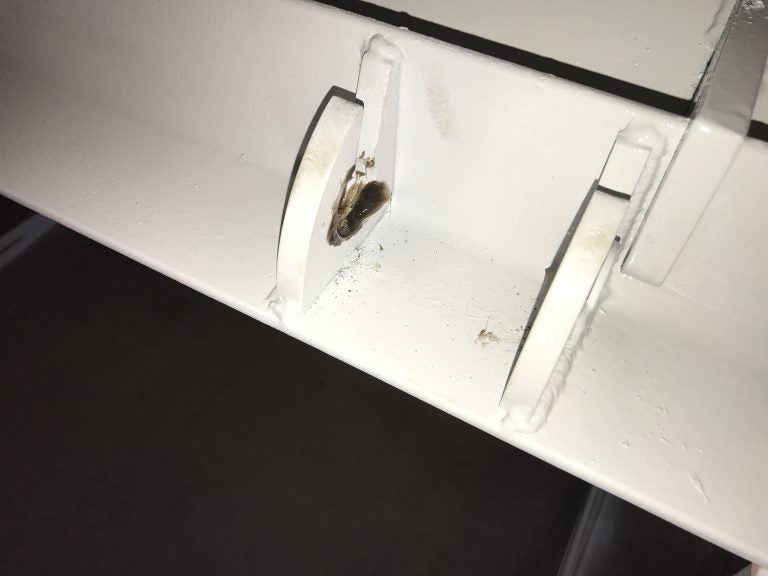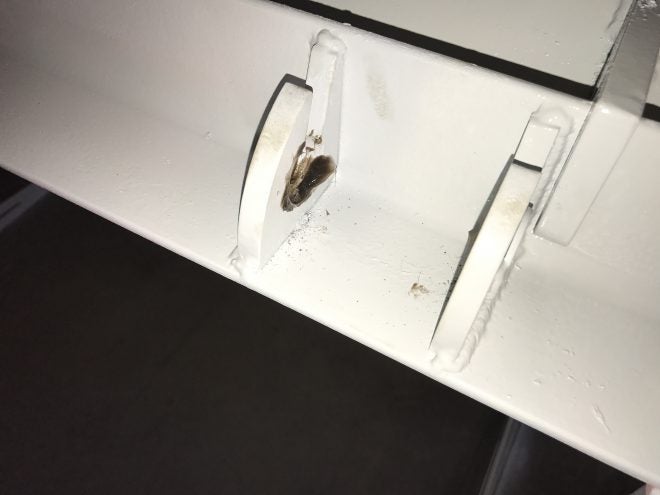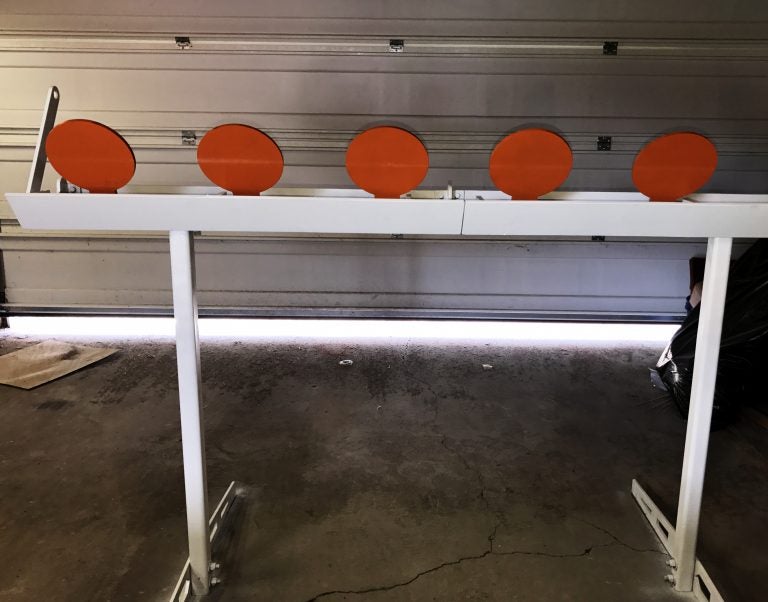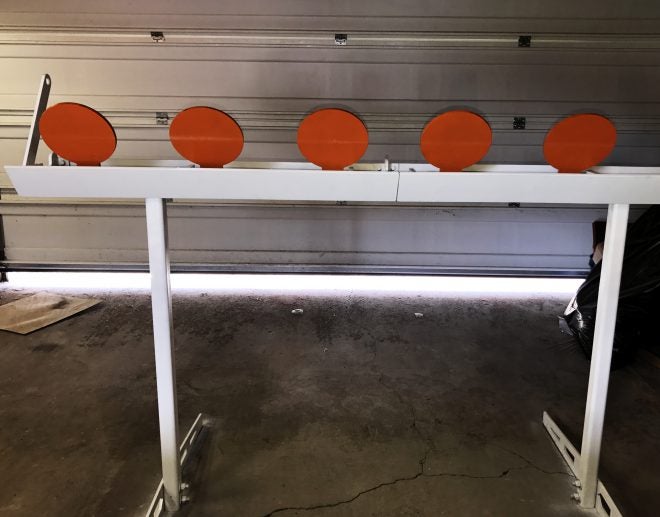 The above photos are in my garage where I was repainting it and getting it ready for the video we will be doing on this rack to send to Pete at Ultimate Targets to use as they wish. I could not step back far enough to get the entire rack in the photo, but you get the idea. Also since Ultimate Targets is out of TN, you get the Vol's colors! So do yourself a favor and start shooting steel, go to www.ultimatetargets.com and check out everything they have to offer, shooting steel is so much fun from the falling plates on the rack or the ringing of the AR500 steel hanging of a stand or chains. What you end up loving is the instant feedback. There is no waiting. When you are shooting you will see it and hear it!
Once you go visit their site and pick out a few things you want to buy, at the checkout use this code: NICERACK for 10% off and be sure to tell Pete that Gunner sent you.