Watch: Make a DIY Folding Lockback Knife With Basic Tools
Russ Chastain 04.18.17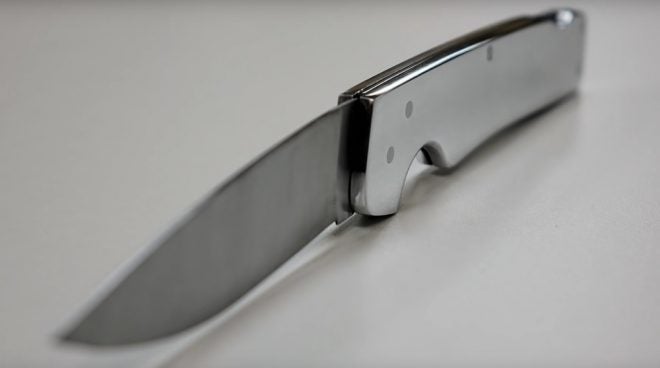 This is a pretty good video that walks us through the process of making a folding lockblade knife using basic materials and common tools. About the only uncommon tool I saw him use is a furnace or forge, and that can be avoided by using a torch to heat the blade.
Making a folding knife from a worn out saw blade and some scrap aluminum sheet. I used 3-1/4″ air gun nails as the pins and did all of the work on the knife by hand, using hand tools.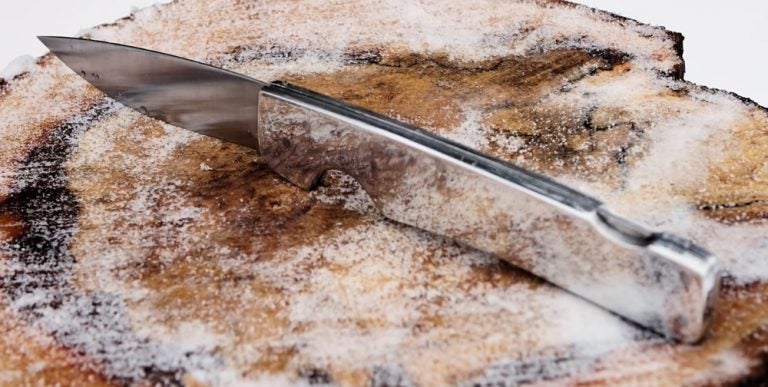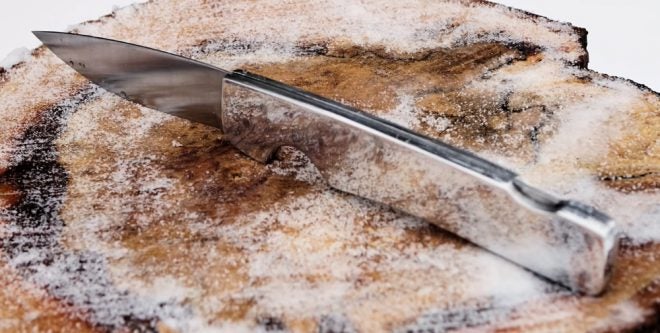 He begins by printing a template and gluing it onto a circular saw blade, which will make up all of the steel components. The templates are available on his site here.
He doesn't talk much in this video; he encourages folks to watch an earlier video in which he made a wooden version of the same knife because he gives more instructions etc in that video. I'll post it below as well.
Here's the wood knife video: