Texas "Illegal Knife" Repeal Bill Unanimously Passes Committee
Russ Chastain 04.19.17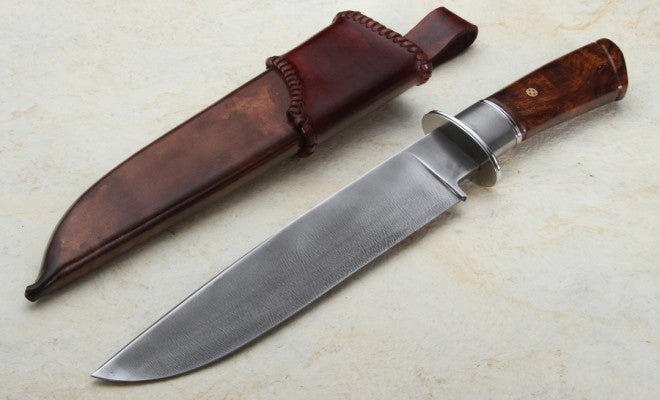 In the "don't mess with Texas" category, we find state lawmakers reportedly working to eliminate carry knife restrictions from state law.
Knife Rights' bipartisan Texas Knife Law Reform Bill, HB 1935, that would repeal the ban on ALL "illegal knives" in Texas statutes, has passed out of the House Criminal Jurisprudence Committee by a unanimous vote and is now headed to the Calendars Committee. HB 790, the other knife law reform bill that only repeals the ban on daggers, also passed out of the Committee.
H.B. 1935 pretty much removes the term "illegal knife" from Texas statutes, while adding specifics about knives as applies to the expulsion of students in Texas schools.
The section added calls for a student to be expelled if he or she:
[U]ses, exhibits, or possesses:
(A) a knife with a blade over five and one-half inches;
(B) a hand instrument designed to cut or stab another by being thrown;
(C) a dagger, including a dirk, stiletto, and poniard;
(D) a bowie knife;
(E) a sword; or
(F) a spear
I think most of us can agree that large knives and spears are best used outside of school.
The rest of H.B. 1935 deals with eliminating the term "illegal knife" from state law, which makes sense to me.
Sponsored by Rep. John Frullo with co-sponsor Rep. Harold Dutton, HB 1935 would complete Knife Rights' efforts to bring knife freedom to Texas by removing entirely the definition of "illegal knife" in Section 46.01(6) of the Penal Code. This includes the prohibition on double edge blades, Bowie knives and the 5.5-inch carry limit.
Freedom: It's popular.