Heckler & Koch Introduces Subcompact VP9SK
Kevin Felts 04.24.17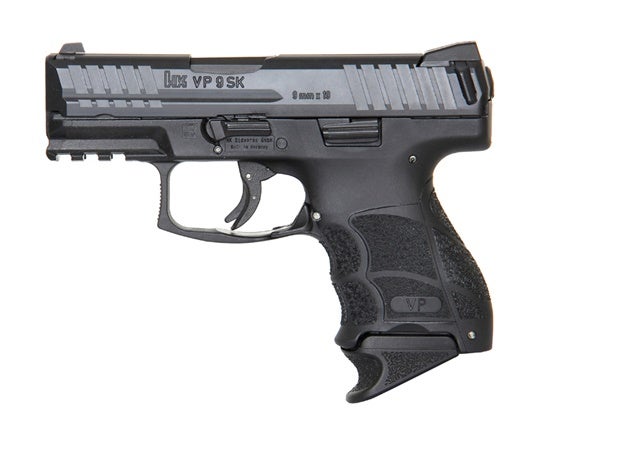 Heckler & Koch has introduced the VP9SK, which is a new subcompact striker-fired handgun. This new handgun from H&K will make its first appearance at the 2017 NRA Exhibition in Atlanta, Georgia.
The VP9SK offers ambidextrous magazine and slide release controls and accepts 10-15 round magazines. The 15 round magazines have a sleeve that extends the grip profile.
Specifications
All measurements are in inches.
Caliber: 9mm
Length: 6.61
Height: 4.57
Width: 1.31
Barrel Length: 3.39
Sight Radius: 5.73
Weight: 23.07 oz.
Magazine Capacity: 10 rounds
MIL-STD-1913 rail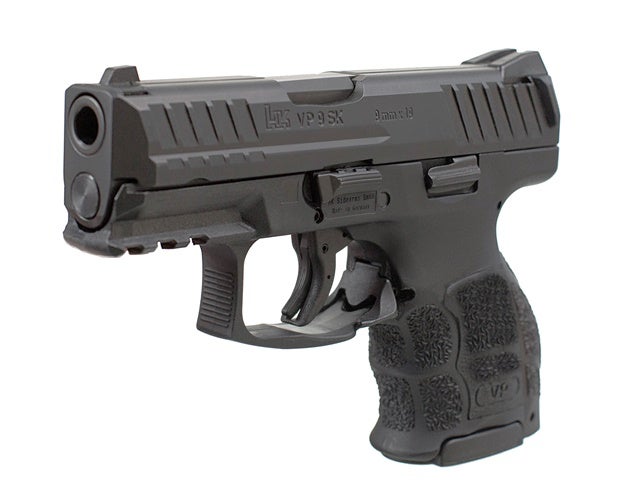 From The Press Release
Heckler & Koch's eagerly anticipated striker fired subcompact debuts at the 2017 NRA Exhibition in Atlanta, Georgia. The VP9SK (9 mm) has all of the sought-after characteristics of the larger frame VP models but in a more compact design.
With a retail price of $719, the VP9SK continues HK's trend of affordability in a superior quality handgun. The VP9SK is made in Germany and carries HK's Lifetime Warranty.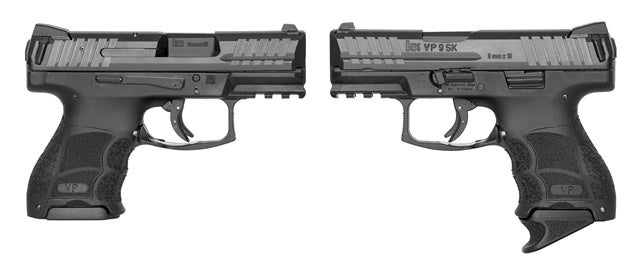 About Heckler & Koch
Heckler & Koch is the world's premier small arms systems company and a major supplier to global military, law enforcement agencies, and civilian shooters. An innovative leader in design and manufacturing, Heckler & Koch provides technologically advanced firearms, logistical support, training, and specialized services with the highest standards of innovation and reliability to its customer base.
Heckler & Koch's well-known range of products include the MP5 submachine gun, the MP7 Personal Defense Weapon, the G36 weapon system, the HK416 enhanced carbine, and VP, HK45, USP, and P30 series pistols.
Check out the VP9 at the H&K website.