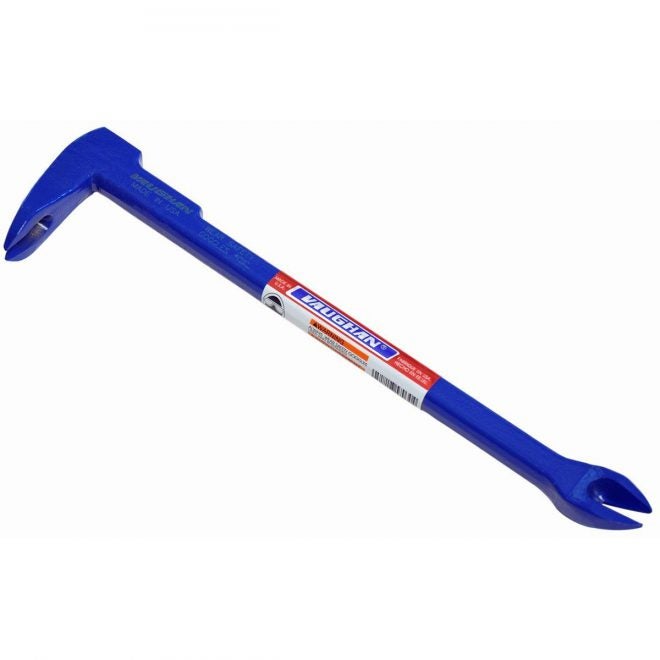 The fetish of collecting things to survive on regularly crosses over into the world of everyday-use stuff.  One item I have always liked to keep in my carry gear was a Cat's Paw, also known as a Japanese Nail Puller.
Japanese woodworkers are very familiar with this tool because it is often used to set the collars on traditional Japanese chisels.
For me, the utility of the Cat's Paw in an everyday carry kit, a hiking kit, or a Go Bag is the fact that it is both a REAL prying tool and a moderately decent hammer. In my kit, my multitool and knife get a lot of work done. And I always want a hammer, but not the weight. It's not like I am going to be framing houses in the woods, but something to bang on things every once in a while can be handy.


More often, I need a pry tool. The problem is that pry tools often come in two flavors: massive or uselessly small. Even my favorite compact pry tool, the Stanley Wonder Bar, is just too big for a kit. And after years of trying them, I've determined that most keychain pry tools are terrible. Pry tools work on the principle of leverage and you simply cannot get sufficient leverage on a tool the size of your middle finger. Physics tells us it is not possible.
After all of the Atwood and animal-shaped pry tools, I was about ready to give up… but then I found a Cat's Paw at the counter of a local woodworking store and bought it on a lark.  It turned out to be a great purchase.
The genius here is found in two places: the size and heft of the tool and the shape of the puller.
I think we can all agree that the hammer-based multitools are a functional disaster. And you should never use the flat end of an axe as a hammer (doing so could distort the eye of the head and loosen it around the handle). [Editor's note: This seems highly unlikely.]
The Cat's Paw gives you something of a hammer. It's not going to match the power of a good framing hammer, but it will let you pound a nail in a pinch. And there are other camp chores that make having a hammer worthwhile if you can justify the weight. My small Cat's Paw weighs around 3 ounces (it's small, folks), so it doesn't take much utility to justify its presence. There are larger Cat's Paws that are the size and heft of a Wonder Bar, but at that point you could just carry a regular hammer. In short, mine works well enough as a hammer to justify its weight unless you are member of the handleless toothbrush crowd.
Where Cat's Paw really shines is as a pry tool. By giving the pry area a rounded surface on all sides, the tool really lets you rock back and pull stuff out. The handle of the hammer is also long enough to generate real leverage. Again, you're probably not disassembling a wooden staircase in the wilderness, but having a pry bar can be helpful.
I am not a prepper. I am not a go-bag person, except in the wintertime and then it's a bag to get me home (going to a remote part of New Hampshire in the winter sometimes prompts me to pack a bag, bring some boots, and maybe drop my chain saw in the back seat). But when I do have a bag packed, I often have this little gem in it. It's small enough and light enough that it won't bog me down, and just useful enough to be worthwhile.
And if you happen to be a woodworker, you will absolutely love this thing. It's stowed on my "quick access" bar just in front of my shop pegboard and is one of my most-used items. There are all sorts of things where the Wonder Bar or something even bigger is overkill, and when those tasks arise I am delighted to have this quirky tool within reach.
And here is the best part: Cat's Paws tend to be cheap. Mine, which was purchased at a place with a full line of Festool gear (to give you an indication of how snooty it was), was still only $12. There are, of course, much more expensive Cat's Paws (Stiletto makes a bonkers-expensive version). I like the small ones, around five inches long, but you can find them in sizes that are much bigger. I don't think it is a crucial piece of kit, but it is a good little item to consider and even if it lives in your shop or junk drawer 90% you'll be stunned at how useful it is.