On the Rock Island Auction page, this weird gun is listed as a "Ljutic Industries Space Gun Bolt Action Single Shot Trap Shotgun." Now that's a mouthful!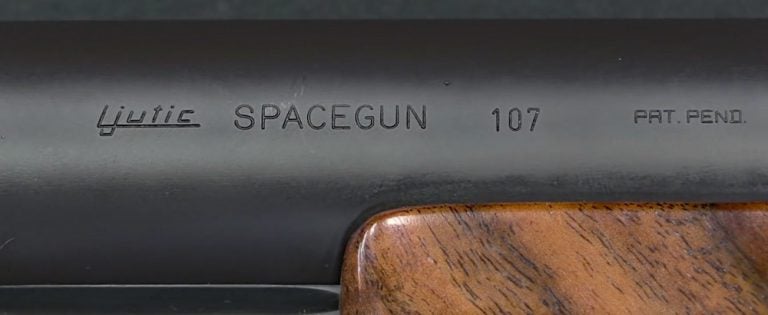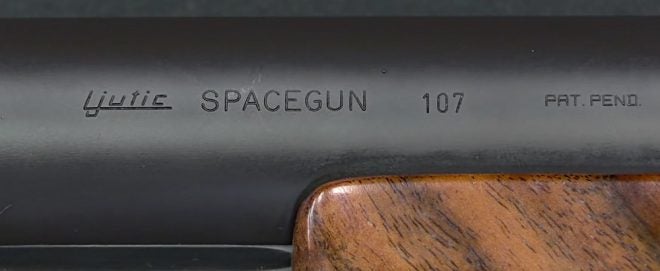 Here's the description:
Designed by shotgun pioneer Al Ljutic as a simplified, inline, recoil-less trap shotgun. The Space Gun keeps the barrel and buttstock all in one line, channeling any felt recoil directly to the shoulder, and utilizes a high vent rib to allow the shooter to maintain a heads-up position. The bottom bolt design allows for easy collection of spent hulls as well as easy loading. 2 3/4 inch chamber and a choke tube system (modified installed). Fitted with a half-length checkered forearm, checkered pistol grip, and cylinder buttstock with a thick vented recoil pad.
Judging by the lack of bluing on the bolt handle, I would surmise that this particular gun has been fired quite a bit, probably by a competitive trap shooter.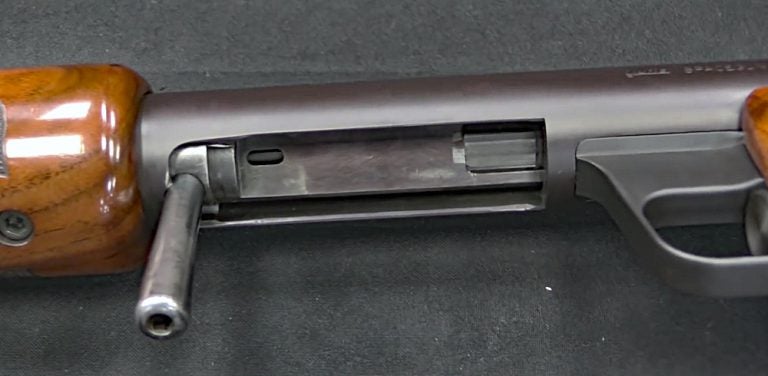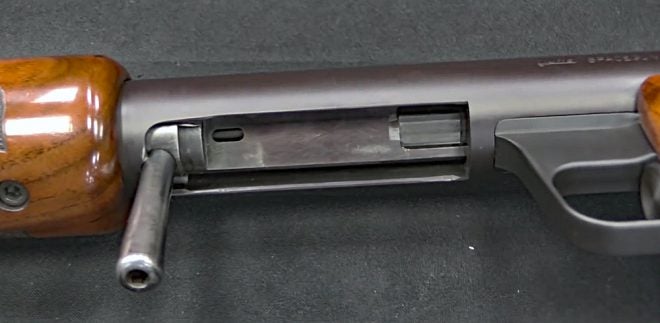 Ian tells us there were only about 200 of these guns made, which ain't much.
Felt recoil is reduced in this cleverly-designed gun by the mass of the huge firing pin/striker, which helps offset the rearward force of recoil even before it begins.
Even the trigger is weird; it's a round button.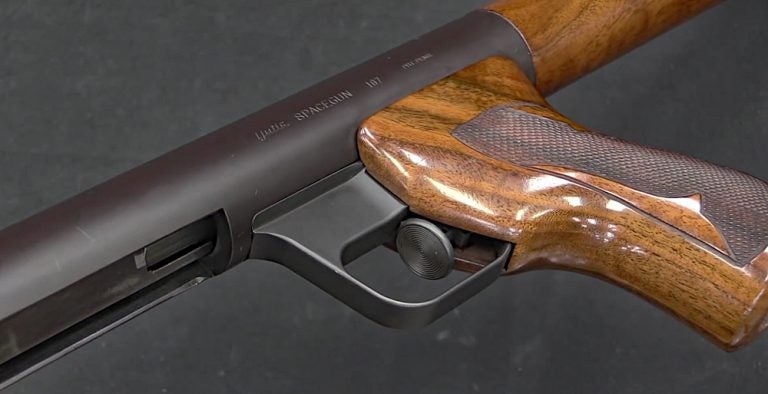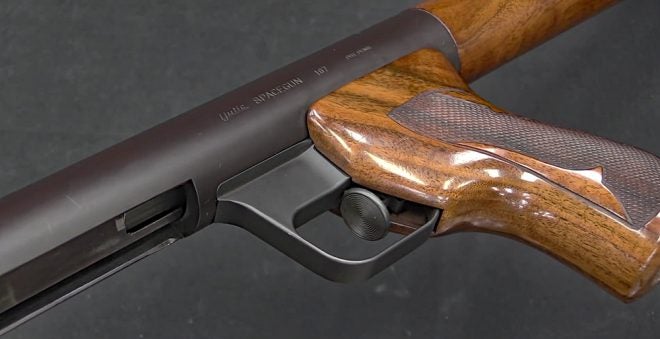 It surely looks odd, but it's actually well-designed and practical. And I kinda want one.
But it's unlikely I'll ever pony up for a Ljutic Spacegun, since this one sold at auction for $5,462.50.