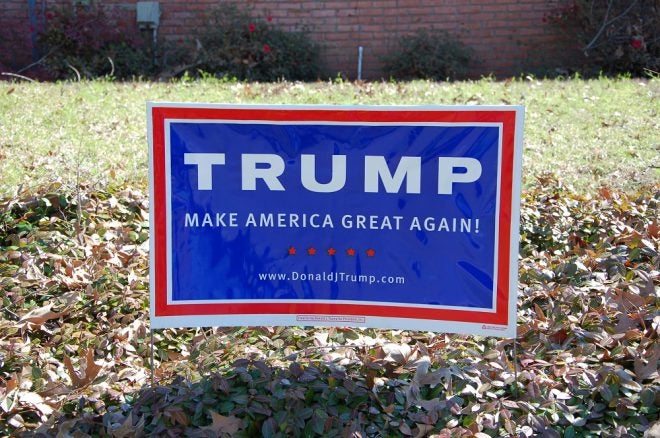 When candidate Donald Trump was trolling for votes among gun owners, he put together a group of advisors on the subject. The "coalition" was supposed to channel ideas, input, and voter interest on gun ownership issues to the candidate. Trump was supposed to be updated on 2nd Amendment issues. That was all well and good.
But, now with Trump having been elected to the White House nothing has been said about the advisory group. In fact, no formal coalition has ever actually been convened despite 62 co-chairs having been named to the group. The official status of the group is unknown at this time.
Now, to be fair to the new president, Trump has had a few other issues on his plate, which now appears to be more like a platter. What with healthcare, energy, immigration, tax relief, and international issues, Donald has been a mite busy. One perhaps assumes he assumes the 2nd Amendment is well intact and has no immediate threats. That is except the Democrats in Congress who never seem to give up on gun control.
Meanwhile the coalition members had hoped for some movement in their agenda with the invitation of Donald Trump, Jr. and the NRA's Chris Cox to join the advisory group. As it turns out though, having Trump, Jr. on the coalition could be legally problematic if the group advises Trump as the president and not as just as candidate.
Already the FACA is looking into that. Never heard of that Federal group? Who has? The Federal Advisory Committee Act looks into such things to be certain that they are official. That is having a legal charter and to open all meetings to the public. That is should the president make the coalition an actual formal group established by the president. That could happen.
The coalition meanwhile is building support for its agenda. The main items on their want list are to nationalize permits for concealed carry to be recognized by all states. They want legislation simplifying the purchase and approval of firearms suppressors, which the media continues to mislabel as silencers. Legislation is also sought for placing deadlines on the BATF for appeals for gun buyer's that have been denied on background checks.
For gun owners, we can only just wait for action. Congress is slow. Government is slower. We can hope that our new president will fight the good fight and that the coalition speaks on our behalf to advise the president in our favor. To be safe, talk to your congressmen as well.