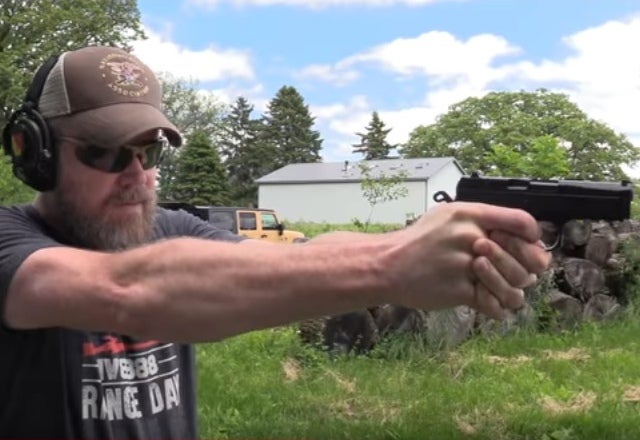 In this video, the Military Arms Channel does an overview of the Canik made CZ75 9mm handguns that are imported by Tristar. The two pistols in the video are the Canik P100 and the C100, both are chambered in 9mm and made in Turkey.
Barrel length 4.72"
Width 1.41"
Height 5.67"
Length 8.18"
Weight with empty magazine 2.59 lbs
Steel frame
Barrel length 3.93"
Width 1.41"
Height 5.35′
Length 7.36"
Weight with empty magazine 1.63 lbs
Aluminum frame
Now for the video.
Canik (pronounced Janik) are made in Turkey are imported by Tristar.
On a personal note, it is nice to see a handgun with a safety and double action / single action. Over the past few decades there has been a gradual trend where striker-fired handguns overtook hammer-fired in popularity. In an era when everything seems to be striker fired, the hammer design reminds of the 1980s and 1990s when just about everything (besides Glock) had a hammer.
As of May 22, 2017 prices for the for the P100 and C100 are less than $400. For that price, why not pick one up?