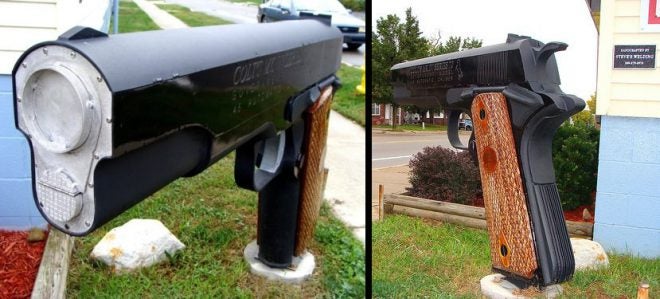 Ever since the first gun-shaped mailbox was created and then widely publicized on the internet, the idea has really caught on. Here's a collection of photos of mailboxes shaped like guns–and even ammo!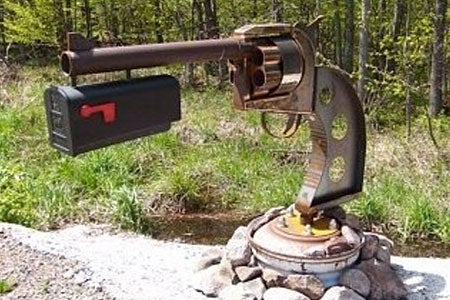 Some are well-proportioned, and others, well, not so much. But each and every one of them makes a statement.
I think this one may be the one I've seen the most photos of; a sorta-kinda Smith & Wesson Model 29 (Can you say, "Dirty Harry?")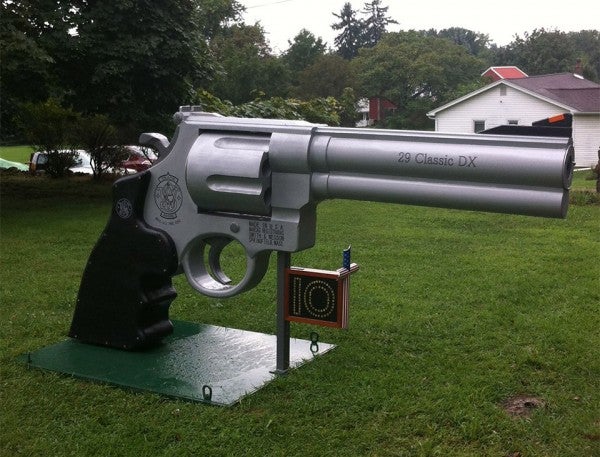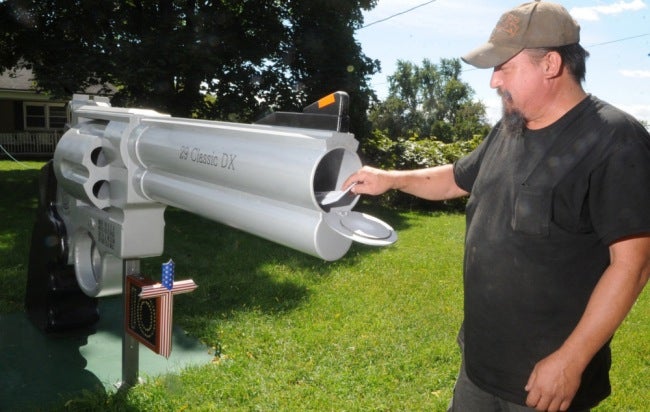 I like this masonry approach; kinda cool.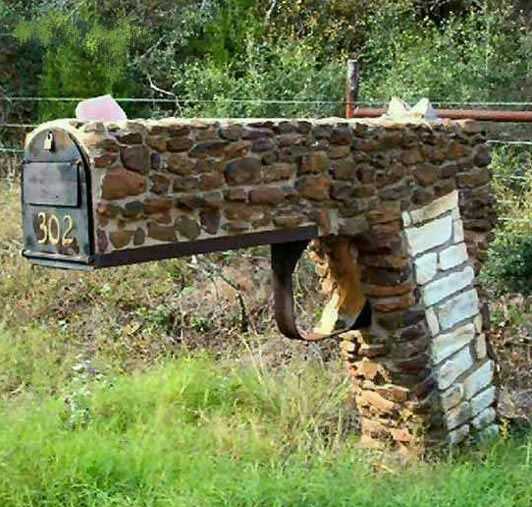 Another masonry version.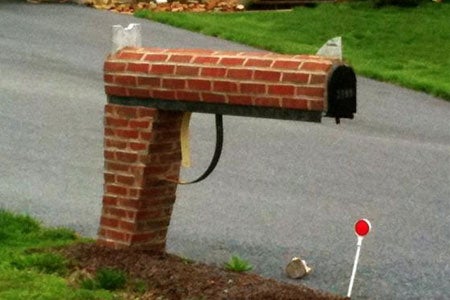 For Glock fans.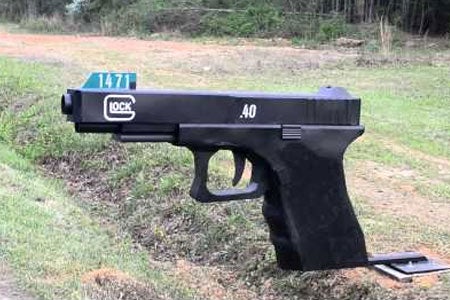 Reminds me of the old toy guns with the flag that unrolls and says "Bang."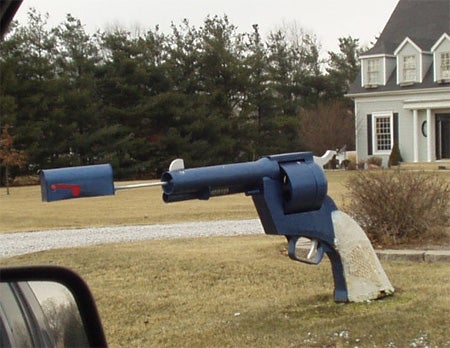 Watch out! This one's loaded! It's hard to see in this dinky image, but the red front sight doubles as the flag. Genius!

How about a Colt 1911?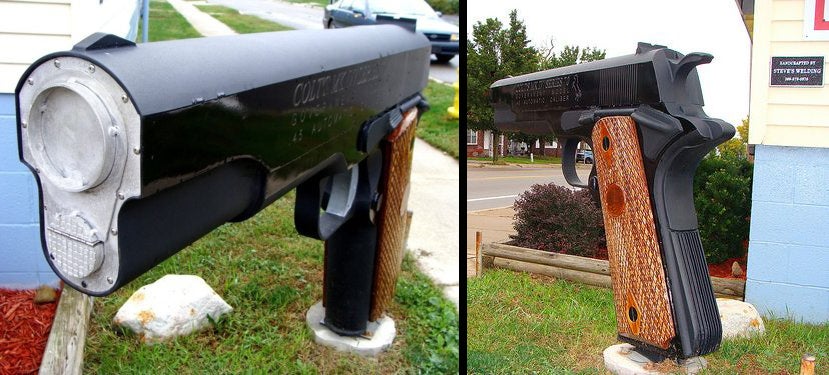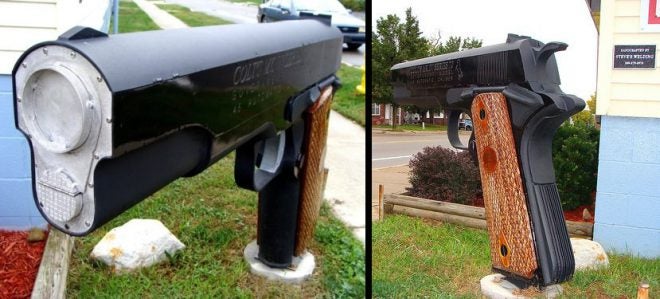 Or a shotgun shell…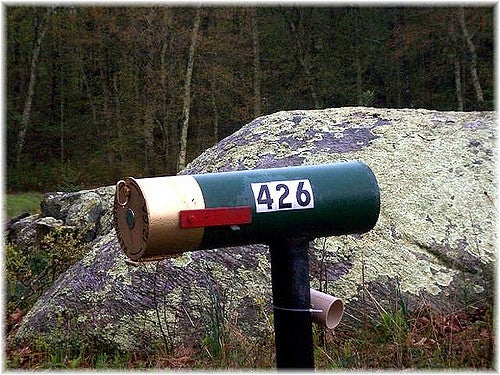 And if you want to spend a bunch of money, you can drop $150 plus shipping for this "store-bought" version that resembles a Winchester AA scattergun ca'tridge hull.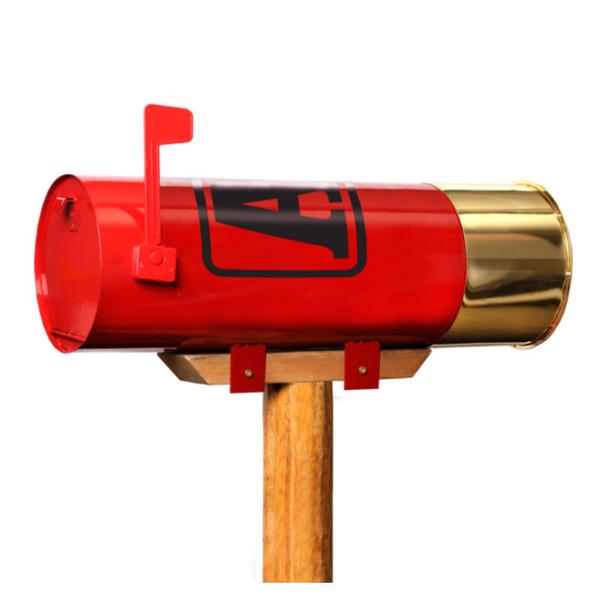 One merchant lists a SuperX version for a whopping $174.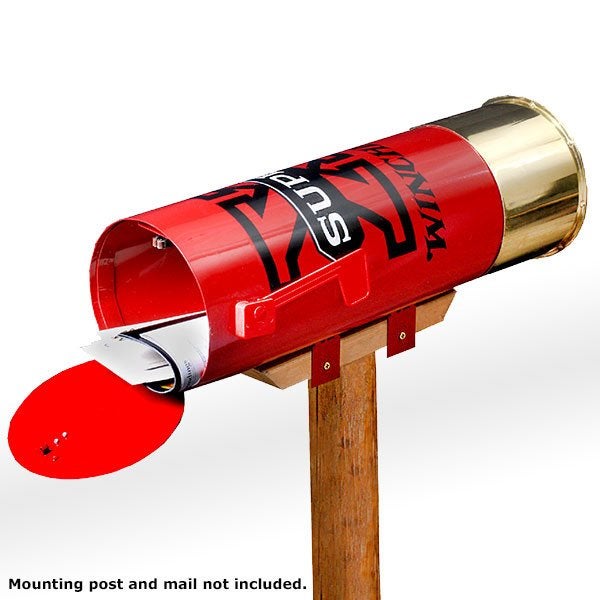 Maybe you'd prefer a minimalist approach?