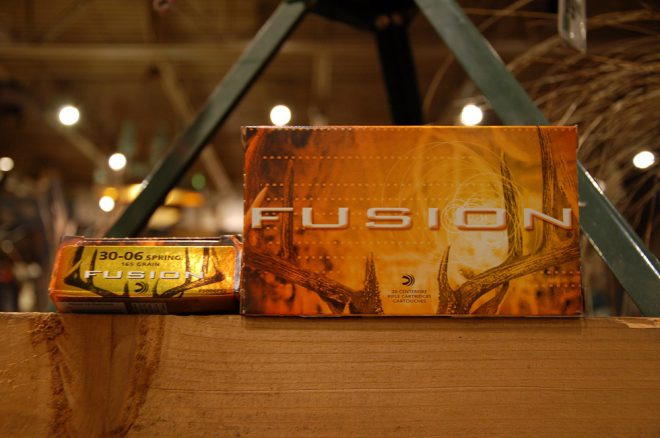 One of the huge issues with bullet performance is the projectile's designed capability to retain its jacket through flight and upon impact. That is, after all, the true test of a bullet's performance on game targets.
Accurately and precisely placed bullets are one thing, but once the bullet hits the target, then the real work starts. The bullet has to keep its jacket on in order for its flight characteristics or ballistics to be fully attained. The bullet has to exit the weapon's barrel clean, spin with proper rotation then hold together inside the target animal to retain its maximum weight, and thus killing impact.
There are all kinds of ways to make a jacketed bullet hold together. Every ammunition manufacturer has engineered its own proprietary design to make this happen. In doing so they then create a hyped up marketing name, logo, or other moniker to help sell the bullet to the hunting or shooting consumer.
Just think of the bullet or ammo type names you already know including Pointed Soft Point, Ballistic Silvertip, Trophy Bonded Tip, Vital Shok, Power Shok, Superformance, BXR, Core-Lokt, Heat Shield Interlock and so many more. You have to read the individual maker's information to actually determine what is so special about the design of each brand's bullet or load.
Now Fusion ammunition has come up with another engineering marvel to sell how their new bullets hold together. Called their Fused Jacket, the process electrochemically fuses the copper jacket to the bullet's lead core. This design maximizes bullet weight retention upon impact thus providing proven terminal ballistics on the game target.
Fusion claims indicates their "best in class weight retention and expansion diameter for maximum energy on target." This was proven by testing against other leading brands of ammunition. These tests included comparisons firing the various leading competitor's deer hunting rifle ammunition of the same bullet weight, consisting of three shot averages fired into bare 10 percent ballistic gelatin at 100 yards through a 22-inch barrel. The ammo caliber tested was the 30-06.
Ok, so what? What does all this mumbo-jumbo mean to the deer hunter sitting in a tree stand about to poke a round downrange on the biggest buck of his life? It means, all else being equal, that if the hunter makes an accurate shot on the deer, he can expect the bullet to hold together delivering all the component's ballistic killing power to the target. And venison tenderloins on the grill.