Watch: Top 5 Under-Appreciated Semi-Auto Rifles
Russ Chastain 05.31.17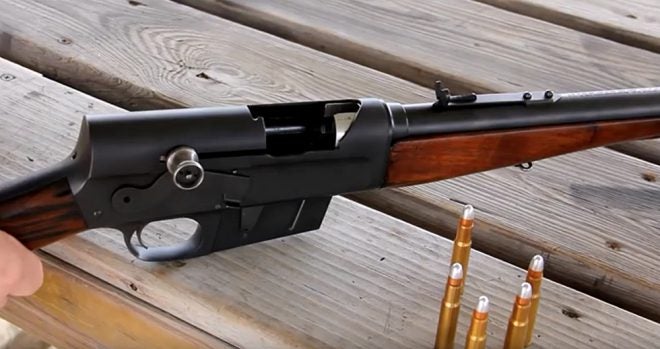 In this interesting and informative video, Alex C of TFB TV shows us his top 5 semi-automatic rifles that are often overlooked by today's shooters.
In this list, we look at five rifles that were extremely popular and/or historically significant in their heyday, but have been overlooked almost entirely by a generation of shooters despite often being priced quite low.
1) Remington Model 8
One of the earliest commercially-available self-loading rifles, this gun sports the hump-back receiver shape indicative of so many Browning-designed long guns.
2) 1941 Johnson
This model competed with (and lost to) John Garand's design, which became the U.S. M1 Rifle, a.k.a. the M1 Garand. It's funky-looking and unusual, and quite a few of them did see service in Big Rumble 2 (my father's term for WWII). It loads from the side using stripper clips, which isn't a bad method at all.
3) MAS-49/56
This French autoloader is simple, ugly, well-balanced, and easy to run.
4) Ljungman AG-42B
This was the first semi-automatic rifle adopted by Sweden's military, and Ian of Forgotten Weapons has described it as "the first production rifle to use a direct gas impingement operating system."
5) FN 49, a.k.a. SAFN
A Belgian rifle which failed to gain widespread popularity, but it sired the much-loved FN FAL.
Enjoy!