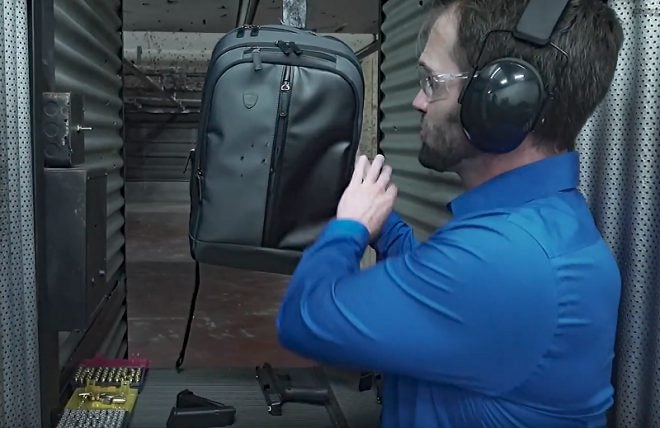 A recent PR email caught my eye when it proclaimed, "The world's sleekest bulletproof backpack is here." And since I'd never considered buying a bulletproof backpack, it gave me pause.
In a world in which police often shoot quickly and psychos attempt to slay people when they're gathered in crowds, a bulletproof backpack might make sense. I mean, why not?
The new one is called the ProShield Pro (twice the pro!), and it's from Guard Dog Security.
It's listed on the Guard Dog site for $349.95. Skyline USA, which distributes Guard Dog Products, says the MSRP is $229.99, which sounds a lot better.
The backpack itself has a long list of features, which I won't go into here. You can see them demonstrated in the video below, in which the backpack is also shot with a handgun, but suffice it to say, it's not relying on being bulletproof for its appeal. It has pockets and compartments aplenty, including an RFID-safe compartment to help prevent identity theft.
https://youtu.be/394FGRXG2sA

SHOP NOW
So… for a couple hundred bucks, is this sort of thing worthwhile? Would you buy one? I'm not sure I would since I'm not often in large public areas. But it might be a good idea for my few trips to the airport.
What do you think?