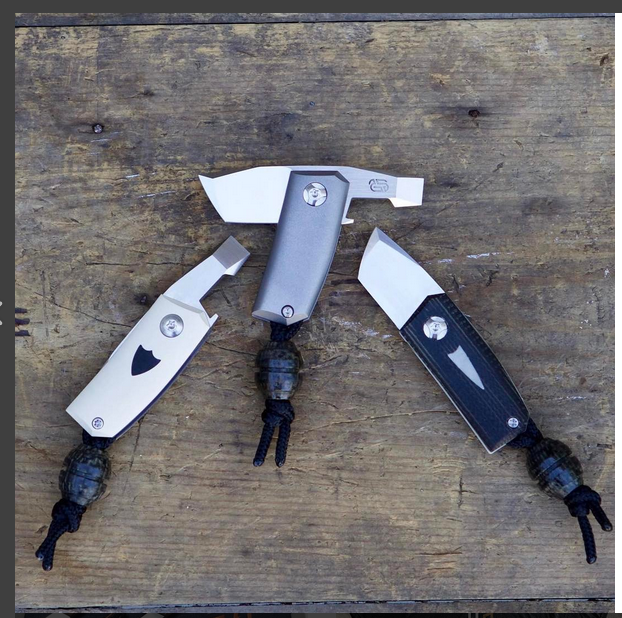 There is a probably no custom knife maker that is both relatively new and as hot as Jared Oeser.  Oeser's use of traditional knife patterns and modern handle materials, along his with keen sense of style, have made his customs some of the most sought after handmade knives in the world right now. Short of one of the art knife masters, Oeser's stuff is as intensely watched and tracked as anyone's. Oeser's stuff has seen a huge surge in popularity over the past 24 months.
I joined his email list a long time ago and while stuff never lasted for a day, it wasn't uncommon for a knife to get posted and sell a couple of hours later.  Now I receive the availability and sold email in the same inbox update. Additionally, Oeser collaborated with Enrique Pena to produce a truly wonderful (though very expensive) flipper. His eye for the next hot material, like marbled carbon fiber or Westinghouse micarta, plus his visually arresting letterboxed handles makes for a fabulous and distinctively Oeser design.
In another part of the gear world, the cap lifter/one-piece multitool fetish continues to produce some really interesting (and expensive) tools. The Atwood craze has died down a bit replaced by fetishes for tops, lanyard beads, and spinners. But there are still quite a few new tools coming out (some of the more interesting ones are parts of systems, like those made for the KeyBar or the Keyport systems).
Now, set for its debut at Blade 2017, there is the Oeser Tengu Tool, a combination knife and one-piece multitool.  Take a hot maker, combined that with a great design, and incredibly desire\able tools and you get what will unquestionably be one of the hottest pieces of EDC of 2017. They even include a shield like most of Oeser's designs.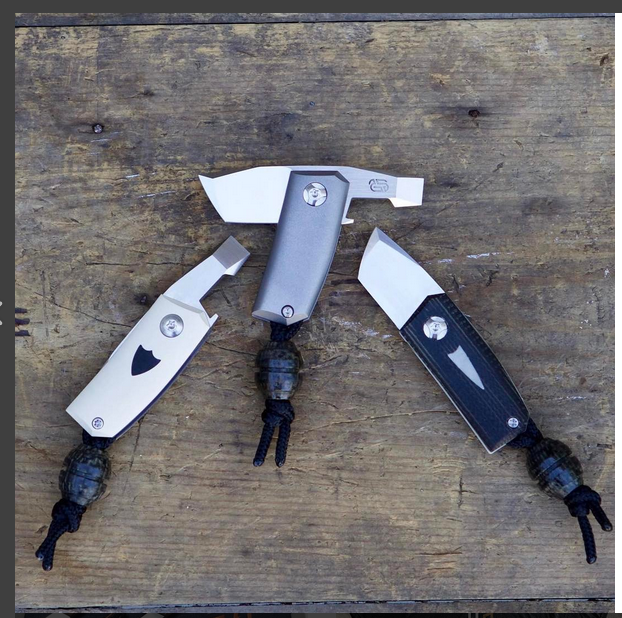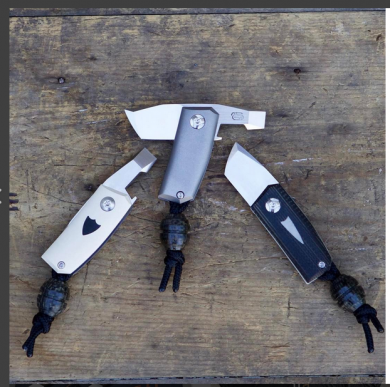 Image courtesy of J. Oeser Instagram page
The clever design is a friction folder, but the normal extended tang on a traditional friction folder is replaced by a prytool, screwdriver, and a cap lifter. These three essential items are combined with Oeser's modified tanto blade shape which he calls a Tengu. The grinds are super crisp, just like all of Oeser's stuff. The entire package if completed with excellent, full contoured handle scales, and a large lanyard bead to give you an extra bit of grip given how tiny these things really are.
Traditionally Blade has been a huge deal for custom makers. As the market gets more and more bifurcated between production companies showing wares at SHOT Show and custom makers getting their homecoming at Blade, things like the Tengu Tool are bound to cause a stir. I imagine that these gems will sell quickly, especially if they are not sold via lottery, and then will flip on the secondary market for a huge profit. Given that the Oeser/Pena flippers all sold out at more than $2,000, it seems likely that these simple, yet elegant designs will go for a pretty penny. There isn't a whole lot out there that looks and functions like these do. If you are going to Blade, keep an eye out and good luck scoring one of these sweet and unique designs.