Review: Aero Precision Limited Edition Builder Sets
Major Pandemic 06.08.17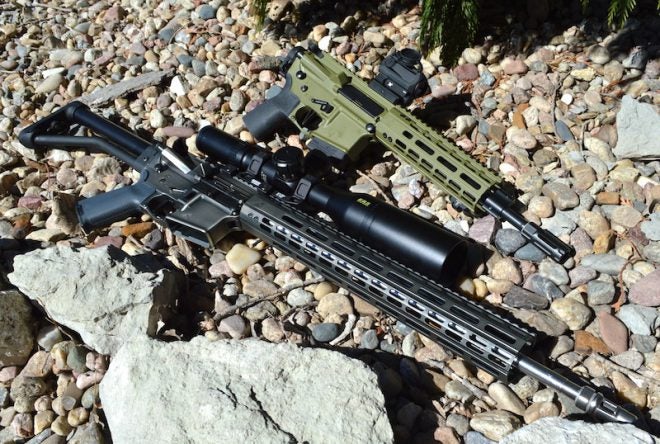 There's one reason I have used Aero Precision receivers for more than five years: Quality. I can count on my builds looking great, going together without a problem, and performing well. In fact, I was one of the first writers to feature Aero Precision when they were primarily an aerospace manufacturer and were just starting to make receivers.
From my perspective Aero Precision are the best-quality forged mil-spec upper and lower receivers on the market. They also manufacture receivers for many other AR15 companies people would recognize. Over the years, Aero Precision has created the COP (Continuous Optics Platform) forged upper which remains the strongest full monolithic upper receiver on the market. They also introduced one of the simplest ambi receivers on the market and later a lightweight and insanely strong semi-monolithic M4E1 receiver.
The company has always been creative in their product development and marketing and was also one of the first large manufacturers to offer factory-cerakoted stripped receivers and accessories. Now they are offering Limited Edition Builder Sets that deliver a stunning platform to complete your custom build.
Aero Precision Limited Edition Builder Sets
A few years ago, AP began offering basic black or flat dark earth finished builder sets, which included a M4E1 upper and handguard with forward assist and ejection port door installed, a stripped lower receiver, and extended trigger guard. The kit concept was stunningly popular. AR builders ended up with a well-engineered, tight-fitting build that was ready for whatever parts they wanted to use.
AP decided to expand that idea by offering a limited edition run each month featuring custom themed finishes. Per their plan, they will never repeat any finish, so each limited edition set is truly limited — they will not make more. The best way to be notified about an upcoming builder set is to follow AP on one of their social media sites. If you see one you like, my advice is you'd better buy fast. Each monthly run is limited to only 200 units and they usually sell out within a day or two of release.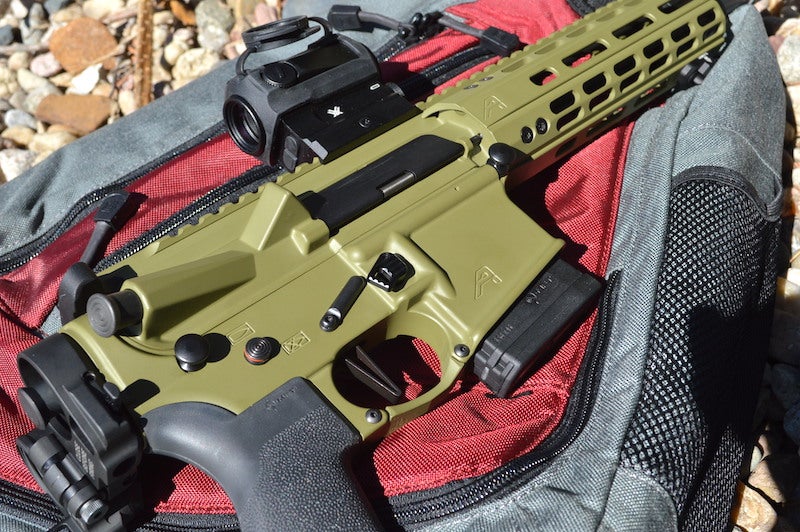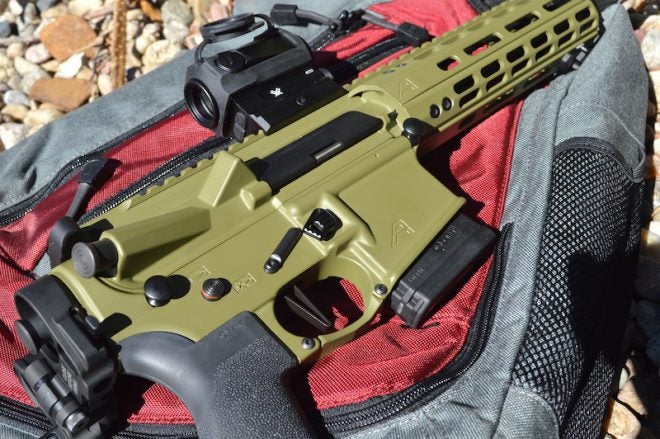 Over the last year, AP has offered a wide range of limited-run finishes includes some from Blown Deadline, Legal Manufacturing, and many others plus some custom cerakote colors you just do not see often including this Noveske Bazooka Green cerakote AR15 pistol.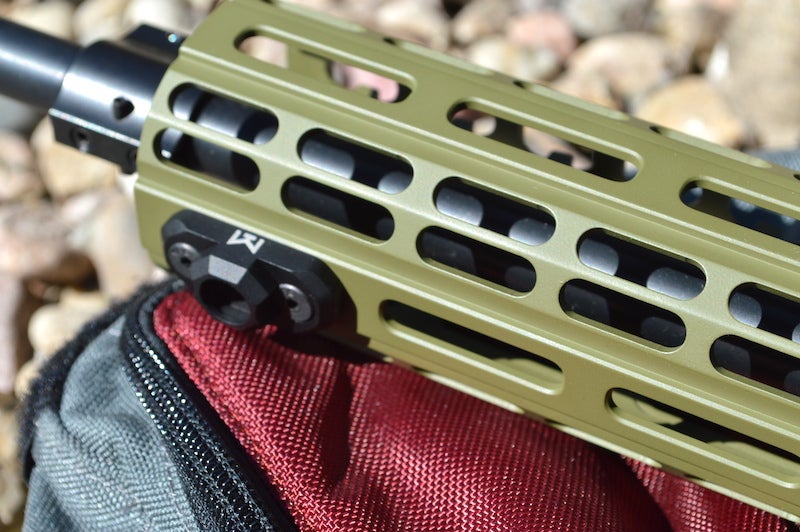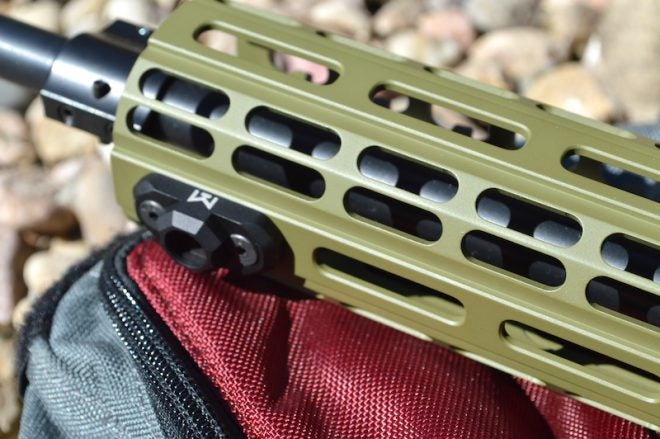 Each of these custom finishes would cost at least $200, so these builder kits are a significant bargain at $499 considering AP sells the all black builder kit components for $390. Plus there is no waiting for the backlogged coaters to work your project in, and you are almost guaranteed that you will not see anyone at the range with the same AR15.
My Custom Aero Precision Builds
With several of Aero Precision's initial titanium, bronze, and silver cerakoted AR15 builds complete, I was a little slow to jump at their limited edition sets and missed one of the Blown Deadline sets that I really wanted. From then on, I have kept my eyes peeled.  Late last year, I was able to grab a Legal Manufacturing coated Nickel Boron Battle Worn finish builder set. A receiver and handguard set coated in NiBo; who wouldn't want that? A couple months later, Aero Precision had Noveske Bazooka Green cerakoted builder kits. I was late to the party but it turns out a short-handguard builder set was run as a test and luckily was able to snag that–truly a one off custom.
These days the builder has it pretty easy. For both builds, all the parts with the exception of the Black Hole Weaponry barrel and ELF trigger components were all sourced from either Aero Precision or Brownells, which made things incredibly easy. Being able to lay out all the parts in one shopping cart really helps me visualize how everything will work together and saves on shipping from various vendors.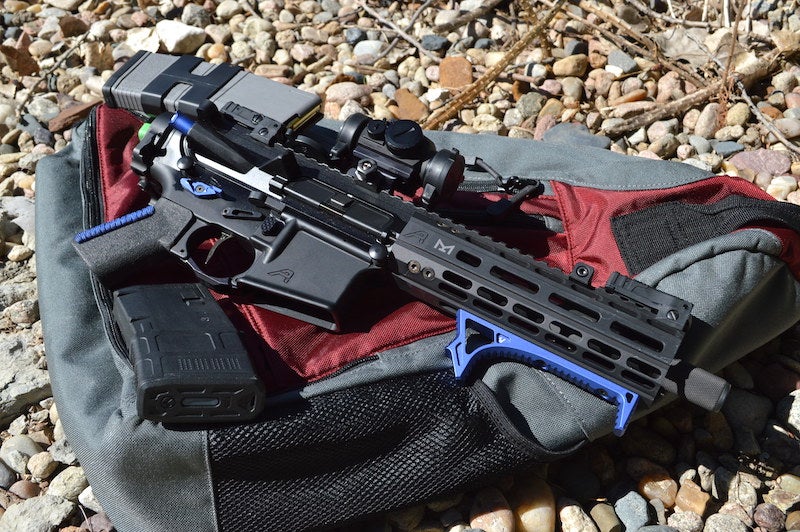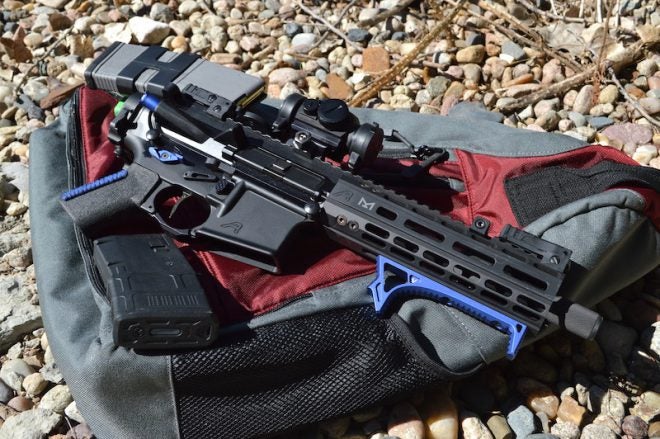 Nickel Boron Battle Worn – I am not sure I'm completely done with this build. I think I am still too awestruck at the finish to figure out what I want to do with some of the mil-spec part replacements and which paracord would work to wrap the stock. Likely this build will resurface again. The shown working build was completed with a Black Hole Weaponry 18" polished .223 Wylde stainless steel lightweight barrel, Brownells Ni-Bo Bolt Carrier Superlative Arms adjustable gas block, Stainless steel ALG Defense Brake, Geissele SD-E trigger, charging handle and Super Precision 34mm scope mount, KNS Anti-Rotate Pins, YHM Pivot Pins, and Bushnell Elite Tactical ERS 3.5-21 34mm scope, Magpul grip, and Ace Stock.
The Geissele SD-E trigger and Bushnell scope allowed the Black Hole Weaponry barrel to deliver some stunning groups for this slim lightweight barrel.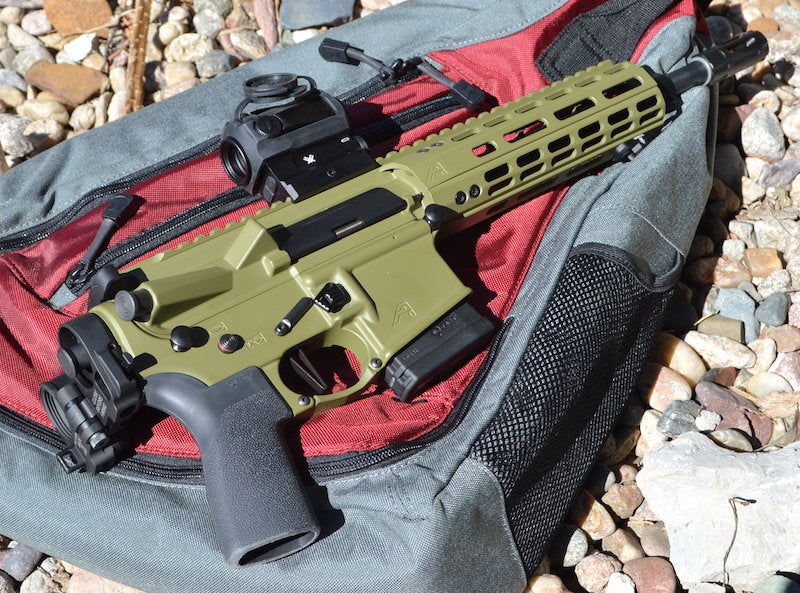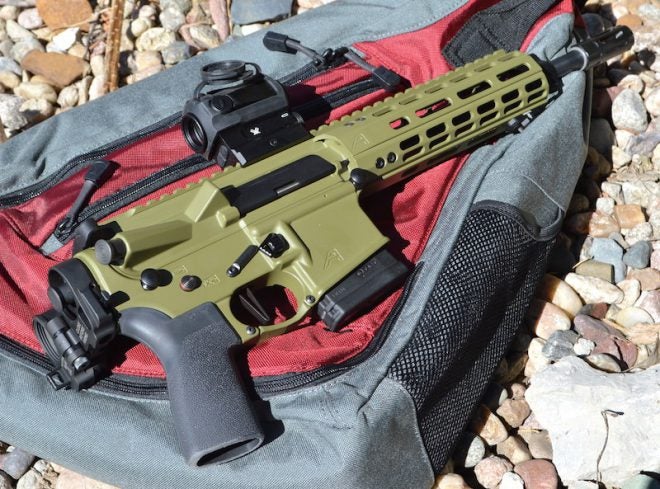 Noveske Bazooka Green AR15 Pistol – This set was a production sample just to test the color. It did have some blemishes since it had been a well-handled sample, but I love it. Though I usually love to add in something shiny, I opted to go with basic black even though pretty much every accessory on the gun was aftermarket custom.
The unique flat billet aluminum ejection port cover and smooth line bolt release are VSeven. Other accessories are Mission First Tactical grip, BCM Charging handle, KNS anti-rotate pins, Battle Arms Development magazine release, and Law Tactical Folding Stock Adapter to keep things compact for storage. YHM Bolt Carrier Group and pivot pins were used along with a new pencil profile Ballistic Advantage 10.5" barrel tipped with a Wilson Combat flash hider.
I had never tested any ELF components and they are all top-tier quality. Featured on this build was an ELF flat adjustable trigger and button safety, both of which would make unique and exceptional upgrades to any AR15. The ELF Button Safety is insanely fast to manipulate.
Final Thoughts
The quality of these builder kits is phenomenal and the price is reasonable considering what you get.  If you have been through an AR15 build, made your build mistakes, and now have all the appropriate tools, this would be my recommended next step to creating a really nice AR15 for yourself with top shelf components.
Sourced from Brownells:
KNS Precision

Geissele

ALG

Law Tactical

Ace Stock

Bushnell

Mission First Tactical

Battle Arms Development

Magpul

V-Seven

YHM

Wilson Combat

Phase 5 Tactical

Superlative Arms