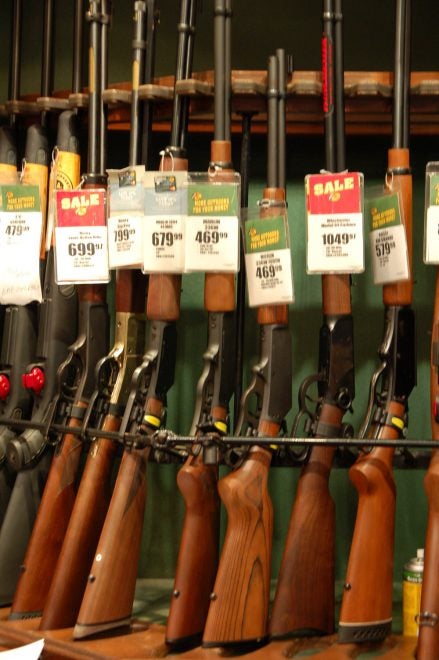 Like so many American born firearm manufacturers, the Marlin Company has a rich history of manufacturing all types of guns. Beginning as early as the late 1800s with Ballard Rifles, then Marlin-Ballard, the written history and records of Marlin branded guns is very sketchy. Manufacturing records of Marlin guns did not begin in earnest until 1948.
The Marlin Firearms Corporation known by most was formed in 1921. Today, Marlin is part of the Remington conglomerate, but is currently manufacturing a solid line of high quality rifles including their offerings of classic lever action rifles. We know these models as the 336 series mainly, but there are other lever actions in the lineup, too.
After some recent research of the Marlin 336 line, there are a triple set of models available that many hunters, shooters, preppers and survivalists ought to be interested in. These are the models 336-C, 336-BL, and the 336-Y, the youth or compact version. The main chambering is the classic 30-30 Winchester, but you may find the 336-C in .35 Remington.
The general operational specifications of all three of these models are basically the same. The lever action mechanisms are exactly the same. The changes come in barrel lengths, overall rifle lengths, finishes and stock materials.
The standard model 336-C sports a 20-inch barrel, magazine capacity of 6+1, overall length of 38.5 inches with an American walnut stock. The metal is blued and sights are a classic "buckhorn" type ramp rear adjustable for elevation by moving the elevation blade. Windage is accomplished by drifting the sight in its dovetail barrel notch. The 336-C weighs seven pounds.
The 336-BL is a unique model in that the "BL" stands for "bow lever," which is an enlarged, opened up lever useful for wearing gloves or for even quicker lever action cycling. The BL's barrel is 18.5 inches long, 37-inches overall. The magazine holds 6+1. Sights are the same as the 336-C. The stock is a walnut laminate with pistol grip. Rifle weight is 7.5 pounds.
The 336-Y or youth model is also known as the "compact" version. Its overall length is just 33.25 inches with a 16.25 inch barrel. This version only weighs 6.5 pounds. Magazine capacity is 5+1. The finish is a black matte and the stock comes with laminated wood. Some may be found with regular smooth hardwood stocks. Sights are standard buckhorn and hooded front.
The Marlin 336 lever action rifle is a classic. With several models available, the user can find one to suit their needs for a smooth, quick handling centerfire rifle.