Deal Alert: Colt 6920 at for $799
Rob Reed 06.28.17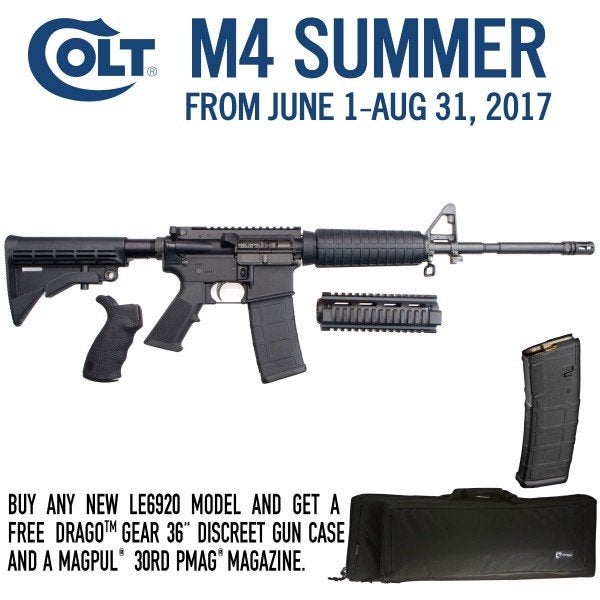 The current glut in firearms at the retail level from over-production in anticipation of the 2016 election has made some amazing deals available for shooters.
While I don't normally repost information on specific sales I'm making an exception for a current sale at CDNN Sports, Inc. that ends today to show an example of the deals in the current market.
In a sale (with free shipping ending today at 5 p.m. CST) CDNN is offering a Colt 6920 AR-15 for $799 with free shipping and an extra aftermarket pistol grip and handguard. While there are currently other AR's available at a lower price point the Colt 6920 remains the gold standard for a "good to go out of the box" M-4 style rifle. These guns were over $1,100 just a short time ago.
The other standout deal in that same flyer are brand new Remington RP9 9mm pistols with two 18-round magazines for $249 after rebate with free shipping (ending today). While the Remington RP9 does not have the popularity of similar full-sized polymer striker fired pistols such as the Glock or S&W M&P this would get you a brand-new pistol for about half the price of a new Glock or Smith.
These are just a couple examples of the bargains available right now. The time to buy is before the inventory glut sells out and prices return to a higher level.