Czech Republic Moving Towards Legal Gun Ownership
Russ Chastain 06.30.17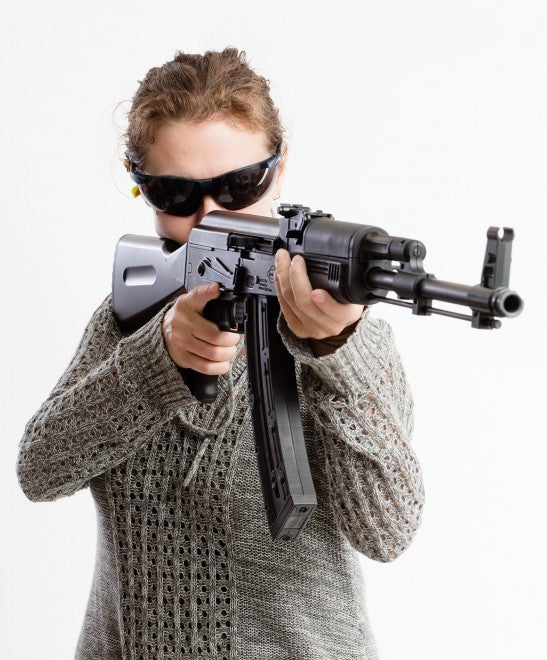 The Czech Republic is reportedly making a move away from tight gun restrictions and towards private gun ownership.
BBC News reports that a constitutional amendment has been okayed by the lower house of the Czech parliament, which "gives Czechs the right to use firearms during terrorist attacks."
Despite the wording of the BBC article, which specifies "during terrorist attacks," Breitbart reports that the new legislation reads as follows: "Citizens of the Czech Republic have the right to acquire, retain and bear arms and ammunition."
They further state:
The amendment also notes that the right is there to ensure the safety of the country, similar to the provision of a "well-regulated militia" in the American amendment.

Whilst the new law will enshrine the right for Czech citizens to purchase and own firearms, members of the public will still need to acquire a weapons certificate.
The move challenges the EU, which is very restrictive of gun rights and is looking to become even more so:
Interior Minister Milan Chovanec said the new legislation was directly aimed at an EU directive from March which sought to prohibit semi-automatic firearms and magazines that hold more than 10 rounds for pistols and 20 rounds for long guns.

'We do not want to disarm our own people at a time when the security situation is constantly worsening,' Chovanec said.

The Czech Republic has one of the largest rates of firearm ownership in the EU with an estimated 300,000 gun owners who own around 800,000 individual firearms.
It's not yet a done deal, though. The amendment still needs to pass the Senate with a 3/5 supermajority before it can become law.
Freedom: It's popular.