Bipartisan Group of Senators Introduce the Modern Fish Act in the Senate
Bob McNally 07.11.17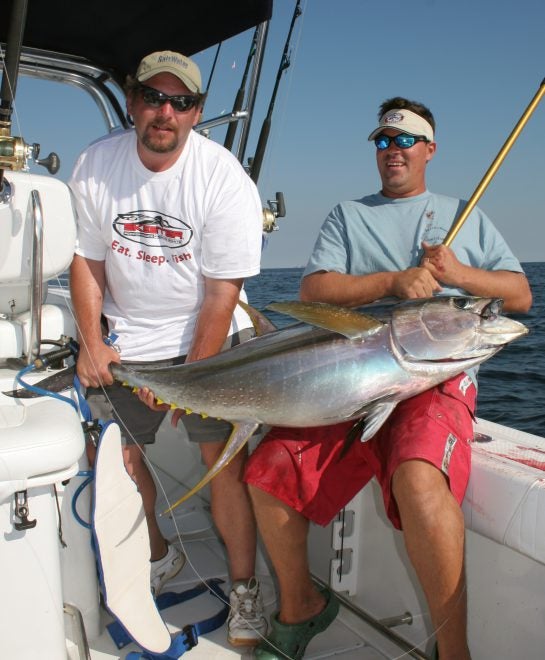 Introduction of the Modern Fish Act (MFA) by a bi-partisian group of U.S. Senators is being praised by anglers, boaters and outdoorsmen throughout America.
The MFA is being sponsored by Senators: Roger Wicker (R-Miss.), Bill Nelson (D-Fla.), Roy Blunt (R-Mo.), Brian Schatz (D-Hawaii), John Kennedy (R-La.) and Joe Manchin (D-W.Va.).
The MFA is being heaped praise because it will improve pubic access to water, grow the country economically, and help marine resources conservation.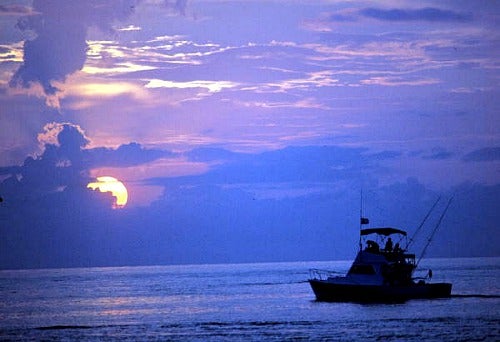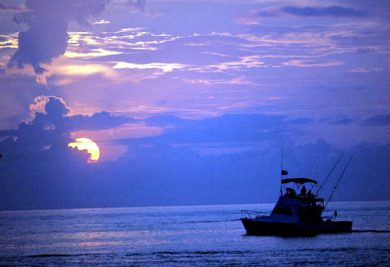 A house companion bill (H.R. 2023) also has bi-partisian support and was introduced this spring by in U.S. House of Representatives by Congressmen: Garret Graves (R-La.), Gene Green (D-Texas), Daniel Webster (R-Fla.) and Rob Wittman (R-Va.).
"On behalf of America's 11 million marine fishermen, we thank Senators Wicker, Nelson, Blunt, Schatz, Kennedy and Manchin for their leadership and commitment to modernizing federal recreational fishing management," said Jeff Angers, president of the Center for Sportfishing Policy. "Recreational fishing is a tradition worth safeguarding through proper management policies and a critical component of the U.S. economy, with an annual economic contribution of over $63 billion. With a bipartisan bill introduced in both chambers, we are hopeful Congress will ensure all Americans have fair and reasonable access to our nation's marine resources by passing the Modern Fish Act."
The MFA will help modern anglers by providing for recreational fishing management, rebuilding fish stocks and improving recreational data collection. MFA also will improve public fishing access and conservation.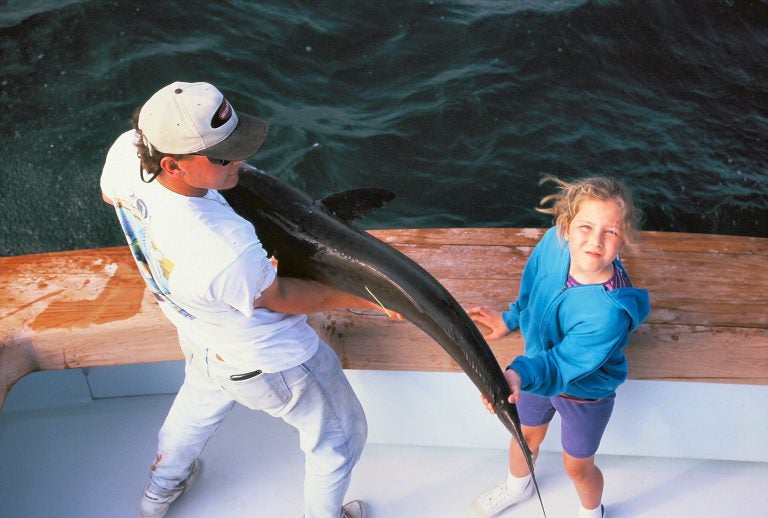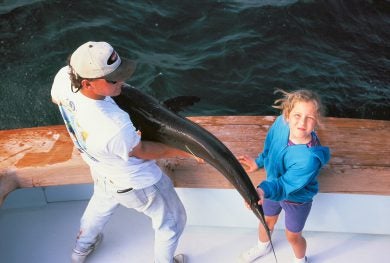 "We applaud Senators Wicker, Nelson, Blunt, Schatz, Kennedy and Manchin for working across the aisle to introduce the MFA in the Senate. When passed, this landmark legislation will modernize the federal regulations governing access to the public's natural resources by boaters and anglers," said National Marine Manufacturers Association President Thom Dammrich. "We appreciate the commitment of Senators Wicker, Nelson, Blunt, Schatz, Kennedy and Manchin to finding solutions that allow for better management of our recreational fisheries and bring federal management into the 21st century."
"The MFA will achieve many goals, the most important of which is getting more Americans outdoors and enjoying our wonderful natural treasures," said Mike Nussman, president of the American Sportfishing Association. "This bipartisan legislation includes key provisions that will adapt federal fisheries management to manage recreational fishing in a way that better achieves conservation and public access goals. Recreational fishing provides many economic, social and conservation benefits to the nation, and with this legislation, the federal fisheries management system will better realize those benefits."
"The Magnuson Stevens Act is designed to be reviewed regularly because the management needs of our nation's fisheries are constantly evolving. Since the last reauthorization, it has become abundantly clear that the law needs to be revised to provide quality angling opportunities for all stakeholders," said Patrick Murray, president of Coastal Conservation Association. "This legislation signifies that our elected officials on both sides of the aisle recognize the unique needs of the recreational angling sector and the changing nature of fisheries management. We commend Senators Wicker, Nelson, Blunt, Schatz, Kennedy and Manchin for providing a pathway that provides for proper conservation and better management of our marine resources in the future."
"The MFA offers reasonable solutions to a management system designed primarily for commercial fisheries but which has failed to address the needs of millions of saltwater anglers," said Congressional Sportsmen's Foundation President Jeff Crane. "The simple adjustments in this bipartisan bill would continue to ensure conservation of our nation's saltwater fisheries, while finally establishing greatly needed parity for the recreational fishing community."
"The MFA would fix key issues in the law governing marine fisheries that keep recreational anglers from enjoying access to healthy fisheries," said Jim Donofrio, executive director of the Recreational Fishing Alliance.