Watch: Tree Filmed for a Year. Look What Showed Up
Russ Chastain 07.11.17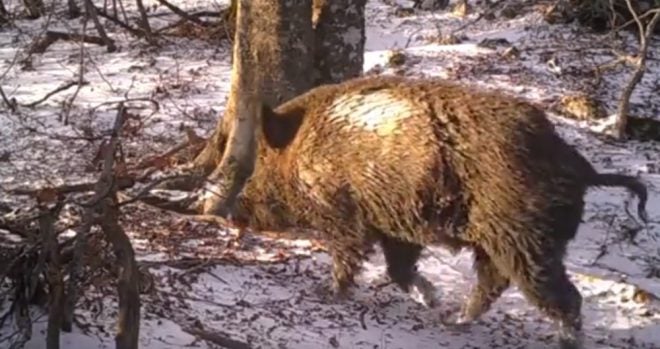 It all begins with a wild hog, and it just grows from there.
A video camera was aimed at a tree for one year, and those 365 days (or 8760 hours) of footage has been distilled to less than 3 minutes of video showing the many different animals that visited it over that time.
The ground is snowy at first, when we see a large wild hog walk by the tree. The myriad other visitors include Italian wolves, badger, deer, fox, and even a bear that enjoys a good back-scratching by standing up and rubbing against the tree.
It was recorded at Parco Nazionale d'Abruzzo, Lazio e Molise (English: National Park of Abruzzo, Lazio and Molise, formerly known as Abruzzo National Park) in a mountainous region of Italy.
Enjoy!
https://youtu.be/z2L6u5d35UM