Classic Rimfire: The Winchester 62A 22 Pump in 13 Photos
Russ Chastain 07.17.17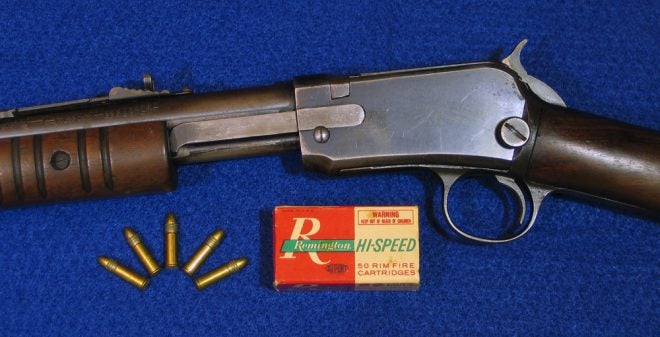 The Winchester Model 62A came into being in 1939 or '40 (depending on who you ask) as a distillation of earlier models 1890, 1906, and 62. It's a pump (or slide) action rifle chambered for 22 rimfire, and is able to digest 22 Short, Long, and Long Rifle cartridges.


This particular rifle has been used and abused, but has held up well.


This old 62A was manufactured in 1954, four years before the last one was built.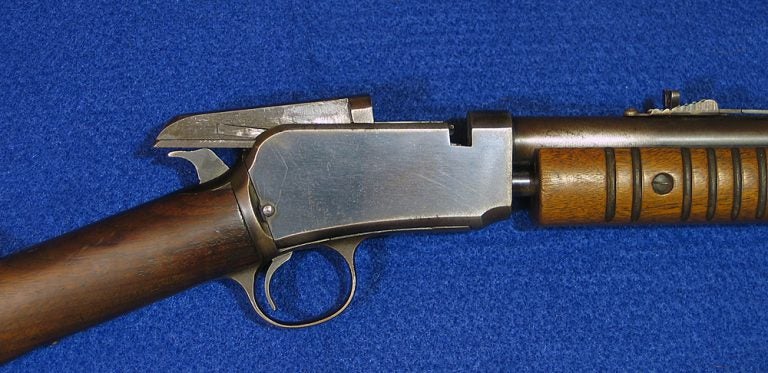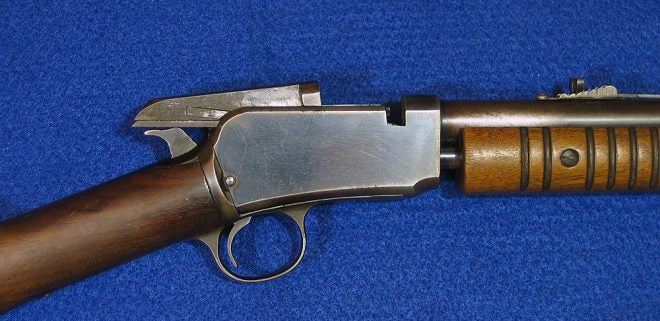 Working the slide action by moving the forearm rearward will open the bolt, which cocks the hammer. Empty shells are ejected upward when the action is opened.
Note the takedown screw, which is knurled and has a coin slot so you can easily break it down for cleaning or transport.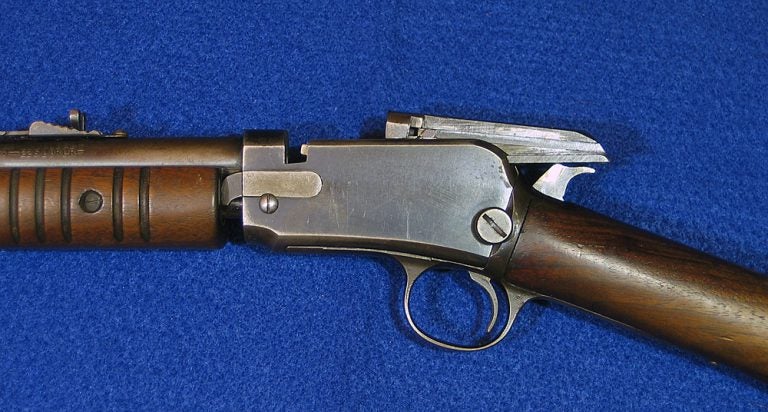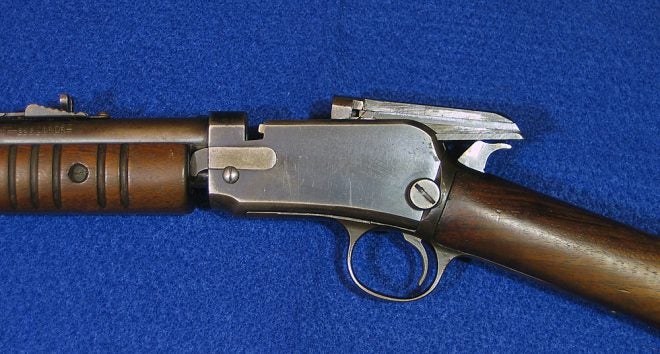 In spite of all the shooting this rifle has seen–or perhaps because of it–the pump action is slick as a whistle.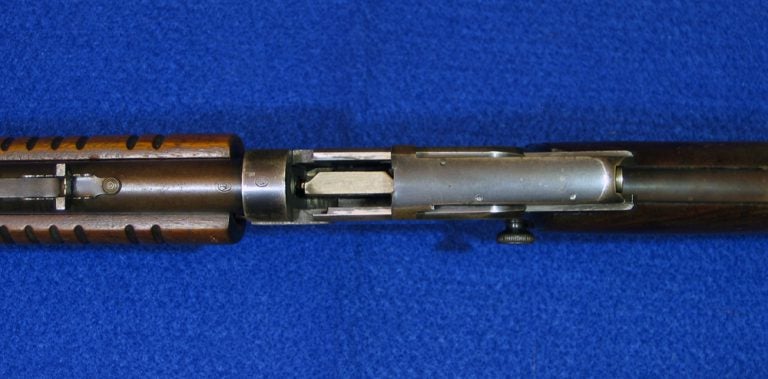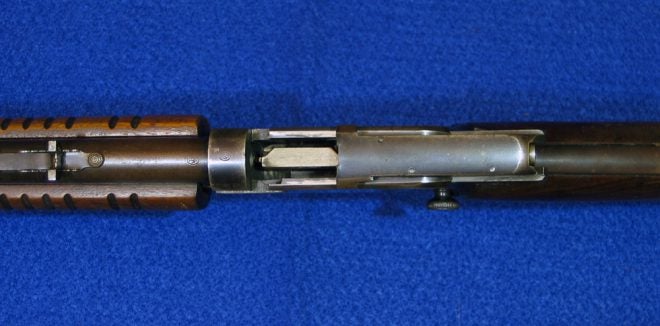 You can't open the action without pushing the rear end of the firing pin forward. This can be done by lowering the hammer into it, or by pushing it with your finger. For this reason, I don't recommend cycling rounds through the action to unload this popper; instead, remove the magazine follower tube and let unused rounds slide out of the tube, then open the action to make sure the chamber is empty.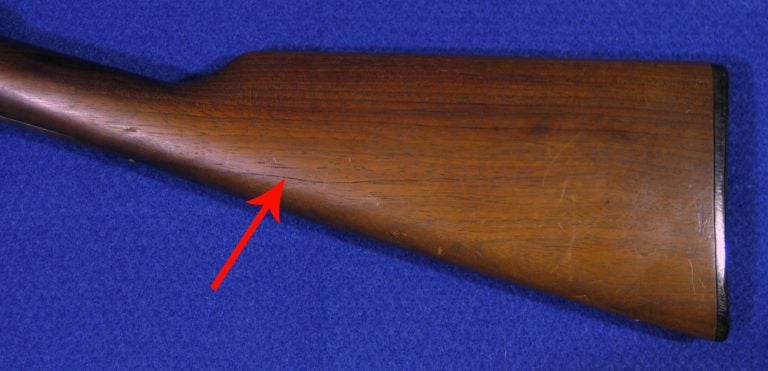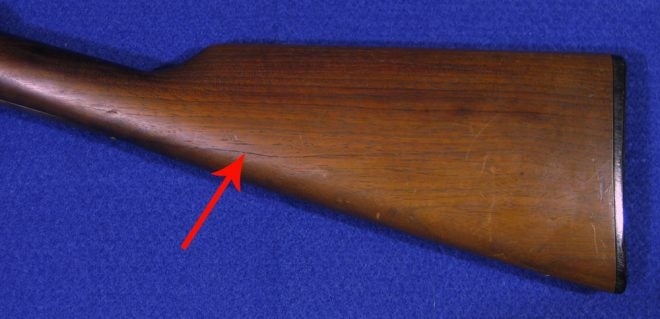 The butt stock has many cracks. The one shown here is pretty long. Someone really beat the heck out of this rifle years ago.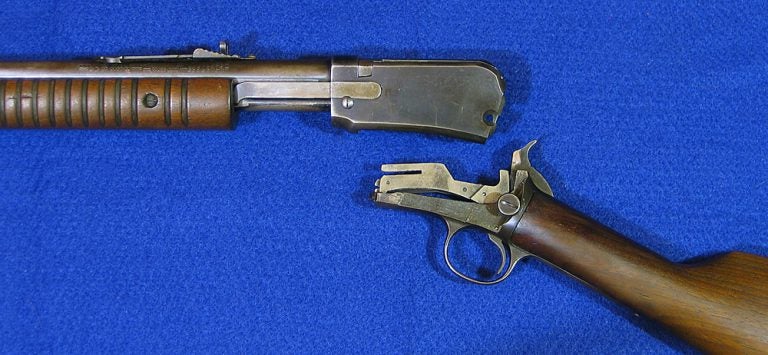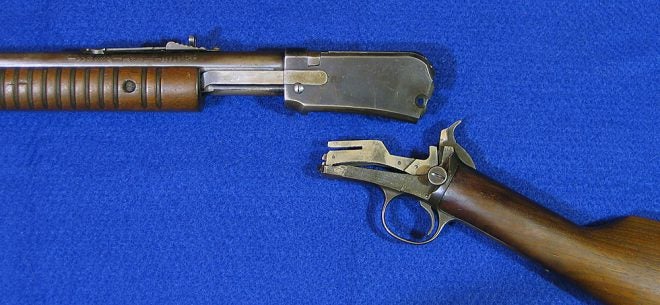 Takedown guns are cool, and the 62A allows pretty good access for cleaning… and of course this allows you to store (or carry) the rifle in a shorter space.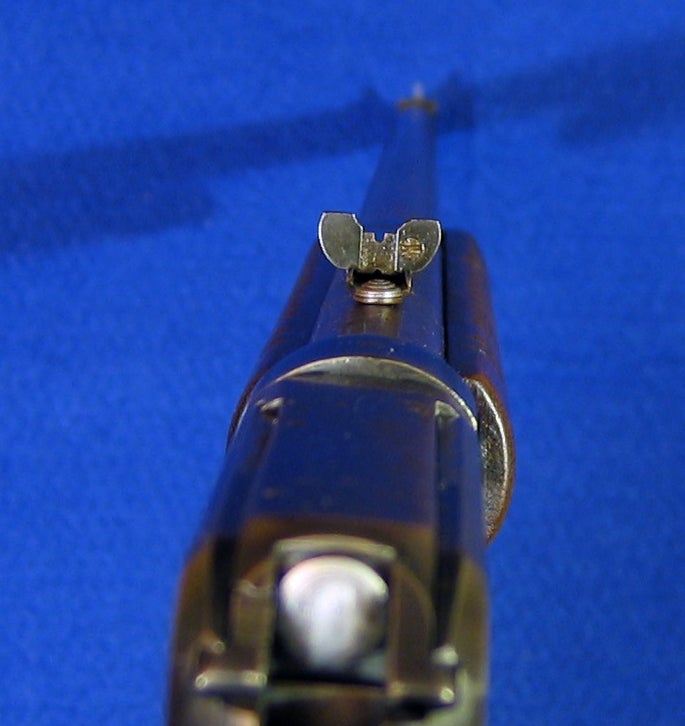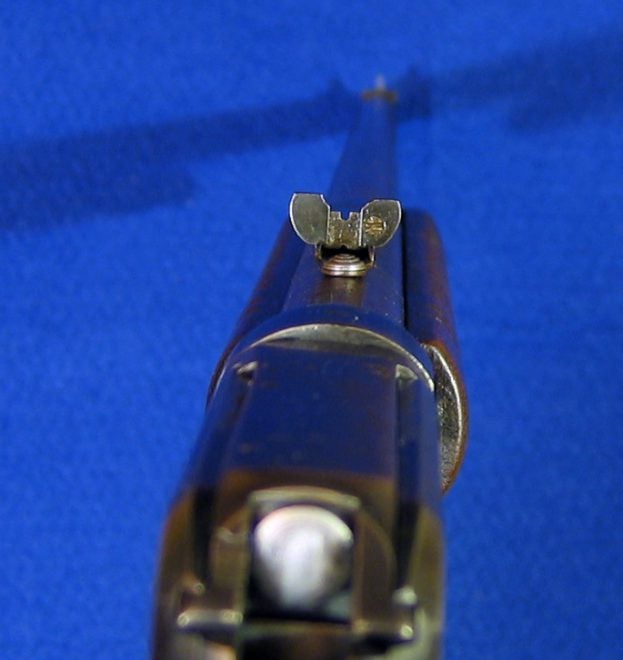 The rear sight is a good one, apparently made by Redfield. The sight blade is reversible; note the smaller notch on the bottom. Elevation is adjusted via a notched elevator; windage by drifting the sight in its dovetail notch.


Note the missing chunk of wood from the forearm with plenty of patina from much use after that happened. Someone carried this old gun for many miles.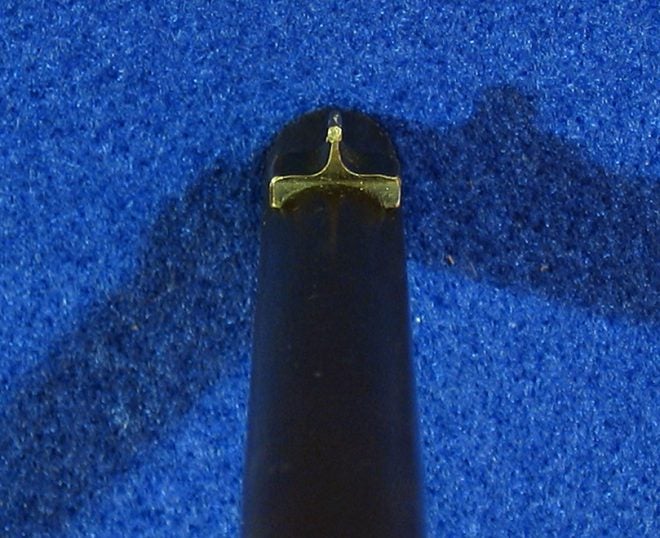 The 62A's front sight is of the classic shape that allows it to appear as a round bead when you're aiming.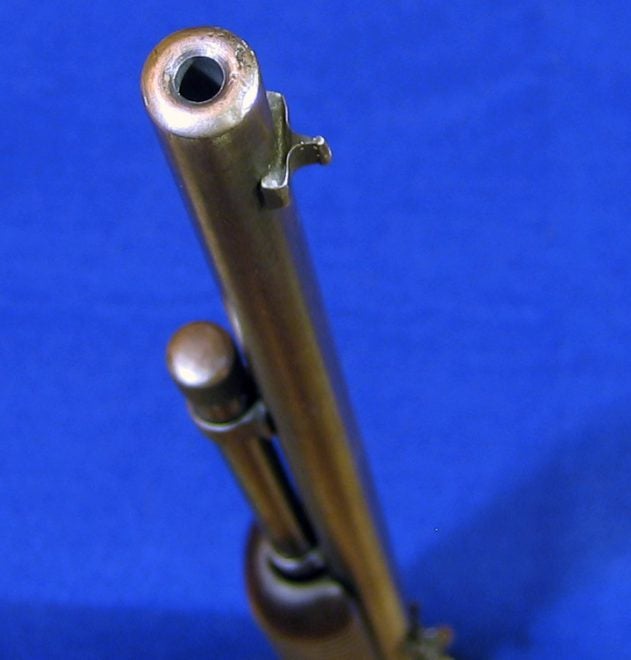 The muzzle has also been abused, but amazingly enough, the crown isn't damaged and this rifle is quite accurate.
Earlier 62As had round forearms with grooves all the way around; this one has the newer beavertail forend.
The follower tube has been slipped most of the way out of the magazine tube in the photo above, and it's ready for loading. When loading, you can continue to insert rounds (rim-down as the cutout indicates) until the last one you drop in is visible through the cutout.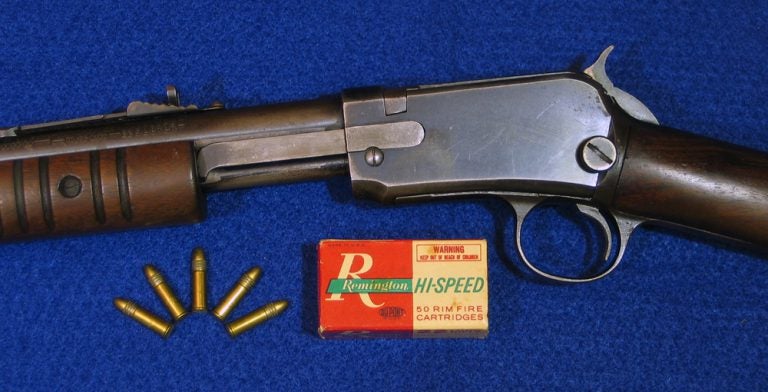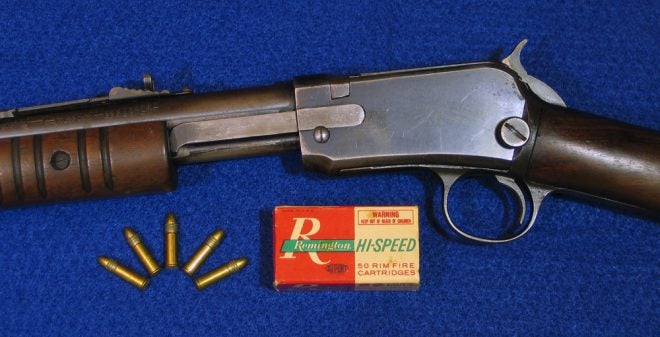 Gotta love the old classics, and it's tough to beat a pump for dependability.
Some Specs
Make: Winchester
Model: 62A
Years made: 1939/40-1958
Action: Pump/Slide
Ammo: 22 Short, Long, Long Rifle
Magazine: Tubular, will hold 15 rounds of 22 LR
Overall length: 39 5/8 inches
Barrel length: 23 inches
Lengths when taken down: 26.5 and 16.5 inches
Weight: 5.5 pounds