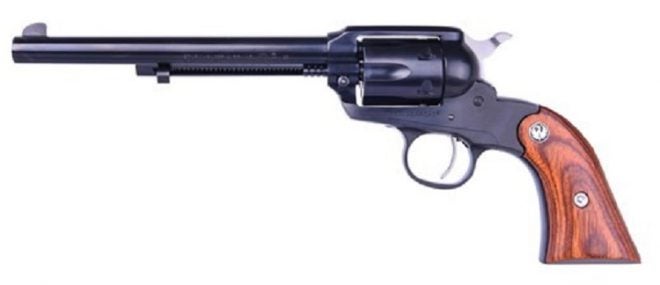 It was Christmas time in my small Missouri home town down in the southeast "bootheel" they used to call it. The year was about 1960. My mom and dad operated the first post-WWII appliance store in town, later to become the first auto parts store. Both my brother and I worked there after school and on Saturday.
My father was the original Santa Claus in town with his own suit ordered from Marshall Fields in Chicago. He visited many houses during the holidays acting out the role of Santa. I've never seen anyone love Christmas as much as my dad. Decorating a tree was as critical a mission as any during the war as a B-24 pilot. He always made sure my brother and me, and mom got one special present for Christmas.
On Christmas Eve morning, my dad sent me across the street on an errand to the Western Auto Store owned by his duck hunting buddy. It was the only shop in town that sold guns. I was to pick up a package Mr. Blanton was holding. When I got there, I had to peruse the gun racks of course. As my nose was pressed against the glass case, Mr. Blanton brought me a small box already wrapped in bright shiny paper.
When I got back to the store, Dad was in a stitch. He couldn't wait, and told me to go ahead and open the box. Now, I read every sporting magazine of the day so I knew guns. When I unwrapped that package, I knew the box right away. That red and black carton held a brand new Ruger Bearcat .22 revolver. I broke down in tears.
In college I had to part with the Ruger to pay some bills, but later I was able to find a nearly new one from a man at church for $100. I still have it today. That original Bearcat cost my dad $40 back in the day. At least I have a gun like it along with the memories.
Just recently the huge gun distributor Lipsey's of Louisiana had Ruger batch up a special Ruger Bearcat. This one bears a 6-inch barrel, blue finish, alloy frame. It weighs 26 ounces with a fluted cylinder and classic western style open sights. In comes in a Ruger plastic case and can only be ordered through Lipsey's or via Gun Broker.
If you want to create a cool memory for yourself or a special Christmas gift for a child, check out this new Ruger Bearcat. With that long barrel, it should be a shooting charm.