Alfa Proj Revolvers: an Economical Alternative to Top Brands
Oleg Volk 07.25.17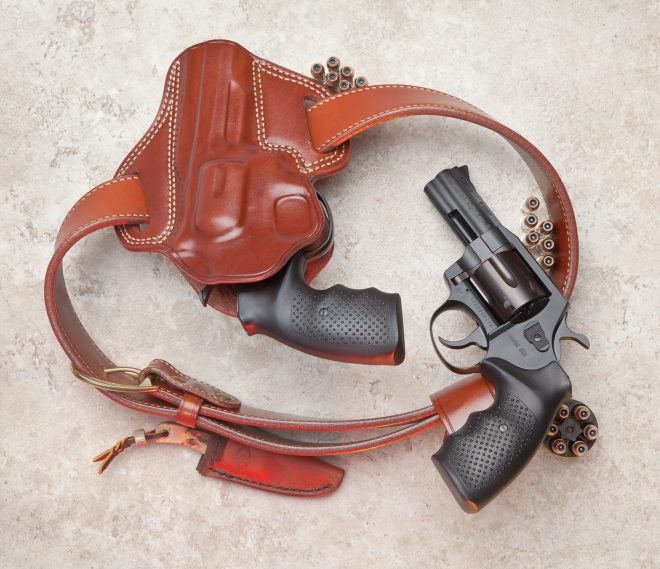 When it comes to defensive revolvers, we have the choice between fairly expensive options from Smith & Wesson, Ruger, and recently Kimber, or the cheap and rather less appealing Taurus, Charter, or Cobra models. Higher end models offer good accuracy, durability, and reasonable triggers, while the low end gives indifferent accuracy, heavy triggers and less reliable QC. Exceptions occur in both directions, but that's the way to bet.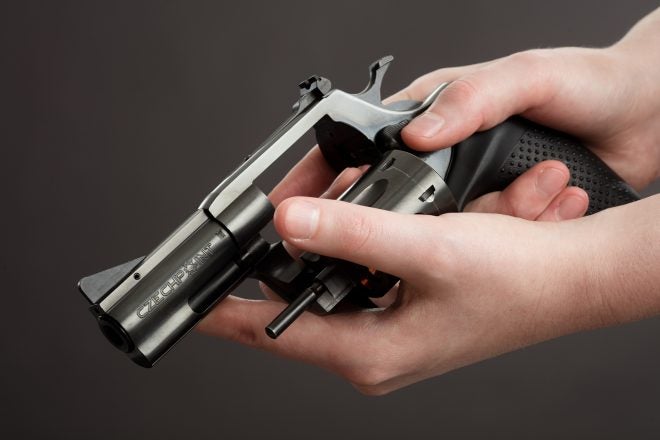 Alfa Proj, a Czech brand imported by Czechpoint USA in Knoxville, TN, is the mid-range entry, with prices below the top brands and quality above the budget entries. They make solid defensive revolvers for a reasonable price.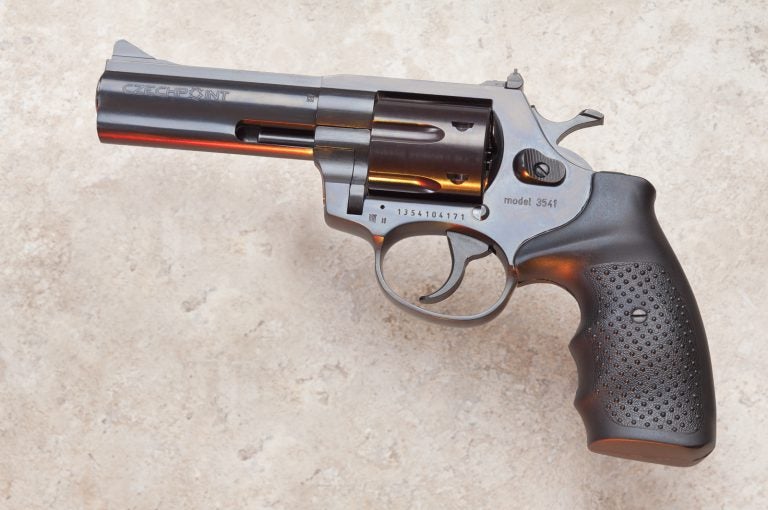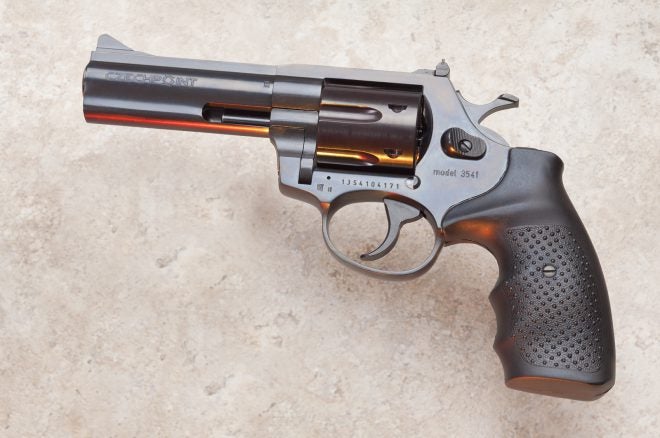 Many of the calibers are offered in alloy (lighter, less expensive) and steel (heavier, kick less). Likewise, most calibers and barrel lengths are offered with adjustable or fixed sights, the latter very well pre-regulated. The top of the frame and the barrel is grooved to reduce glare, as is the back of the rear sight. Front sights are typically blades thin enough to allow some "air" around them in the sight picture, which makes aiming in low light much easier.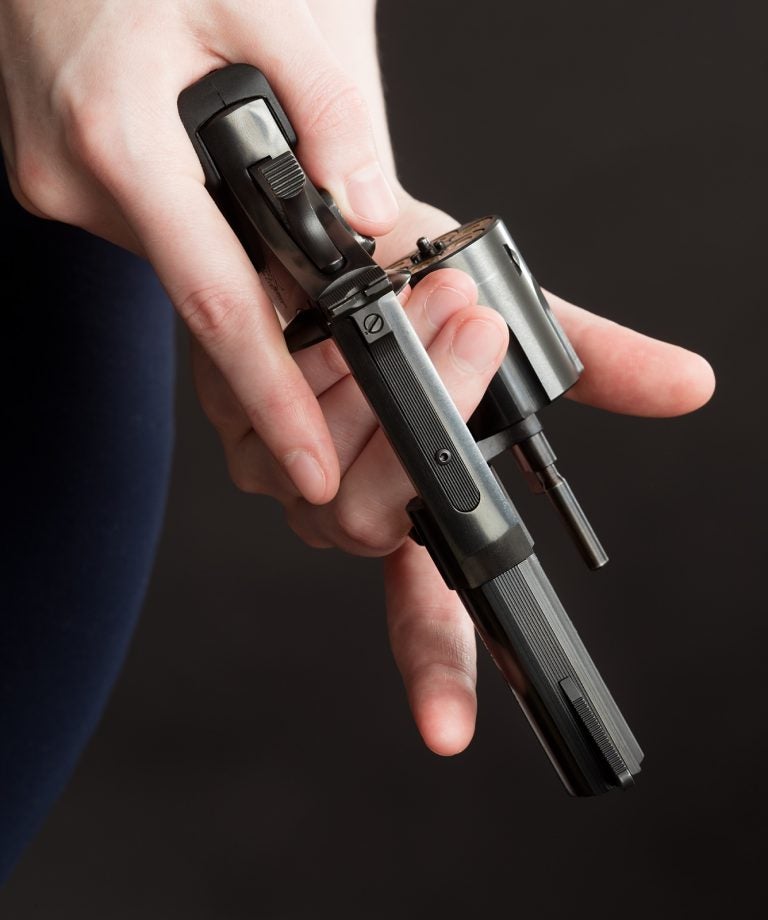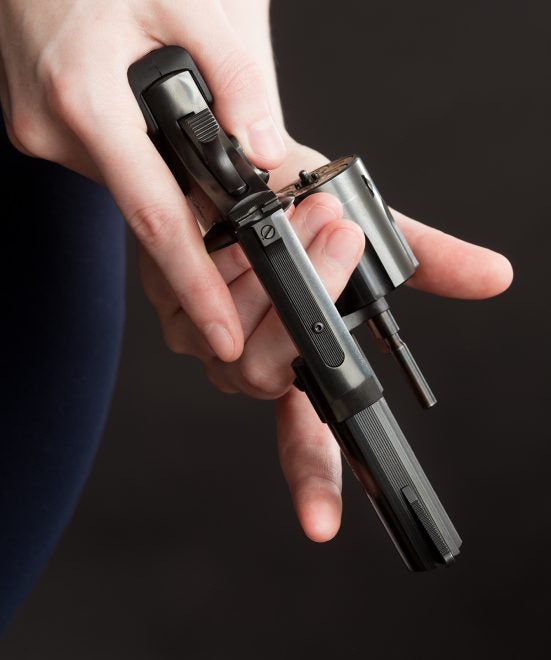 The lock-up is similar to S&W designs, the lockwork is more like Ruger or Taurus, but much simpler.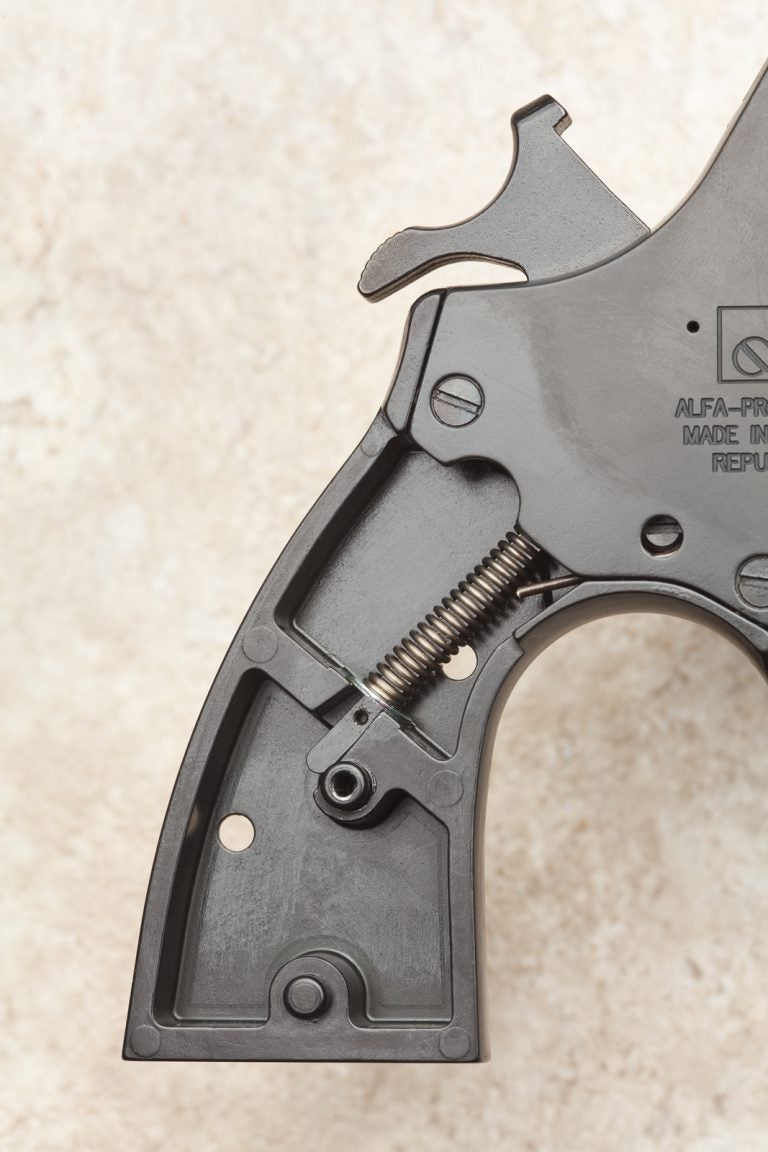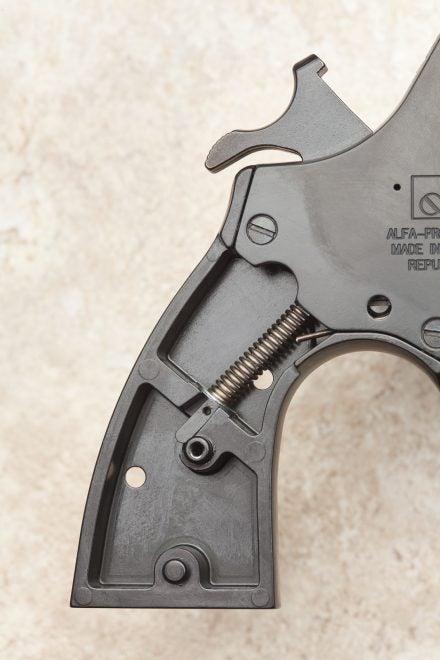 Using a lot of cast parts and coil springs, Alfa Proj revolvers have triggers that vary from excellent to usable. While these guns less tank-like than Ruger GP100, I have yet to wear out any of them, and not a single one of the six revolvers I tested (3″ .357, 4″ .357, 3″ 38Spl, 4″ .22, 6″ 22WMR, 16″ .22 revolver carbine) had any problems out of the box or later in use. Unlike several of my Smiths, these guns don't suffer from ejection rod actuators unscrewing under recoil.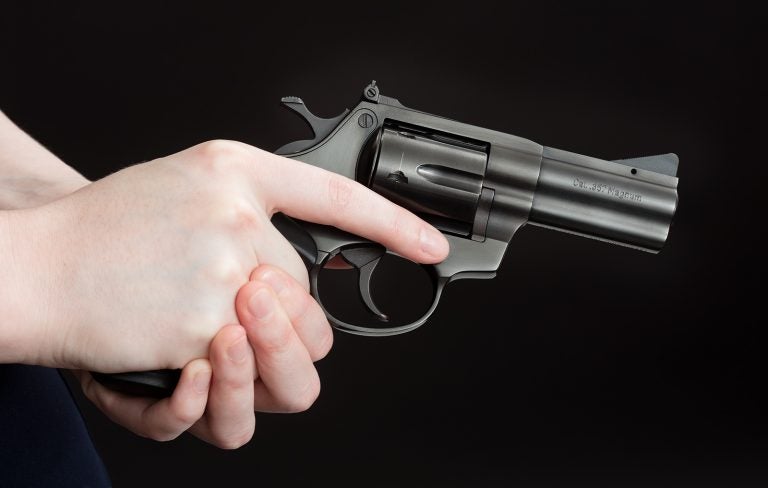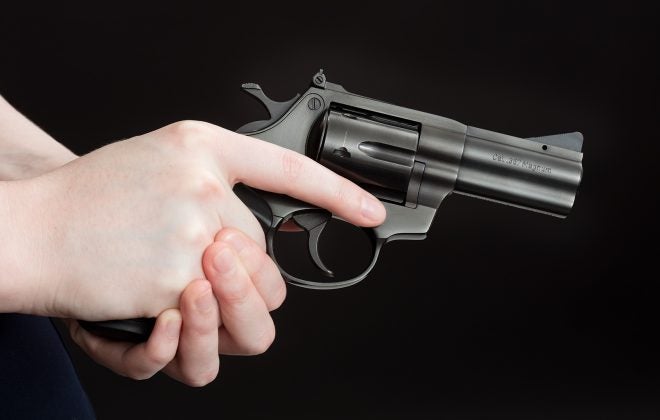 Offered with blued finish and recoil-absorbing rubber grips, they can be outfitted with wooden target grips. I cerakoted one of my guns for use in an extra-humid environment, and it's been one of my favorite guns since. While, on average, Alfa Proj revolvers come second to S&W and Ruger while well ahead of Charter Arms or Taurus, this 3″ .38 makes it easy to hit a 6″ gong  repeatedly at 25 yards using double action at speed.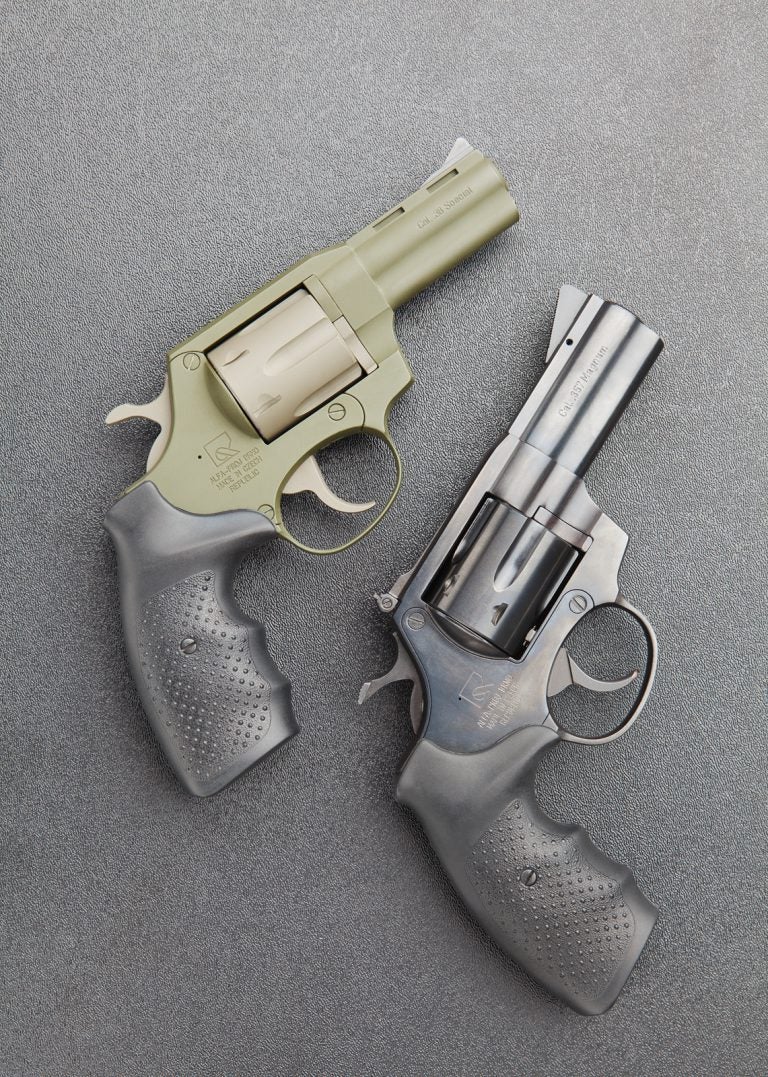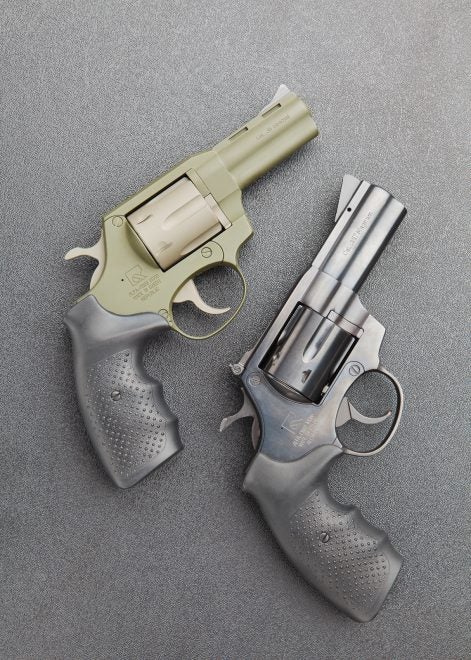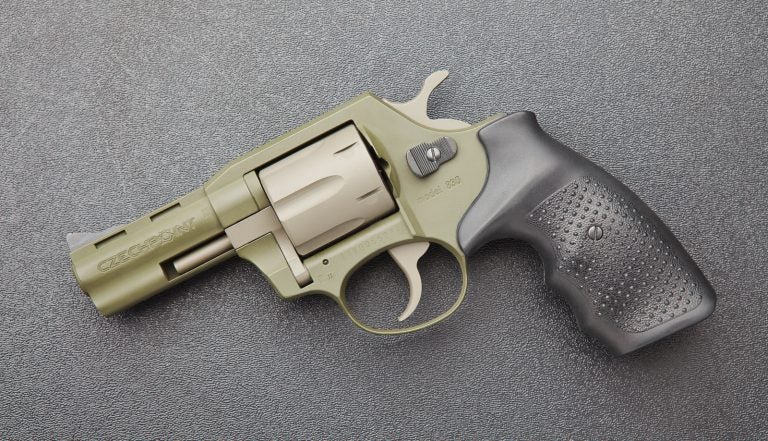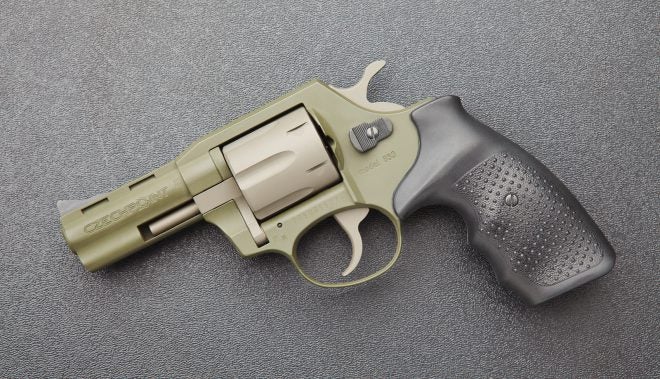 The length of pull, trigger to backstrap, is short enough to fit most female users.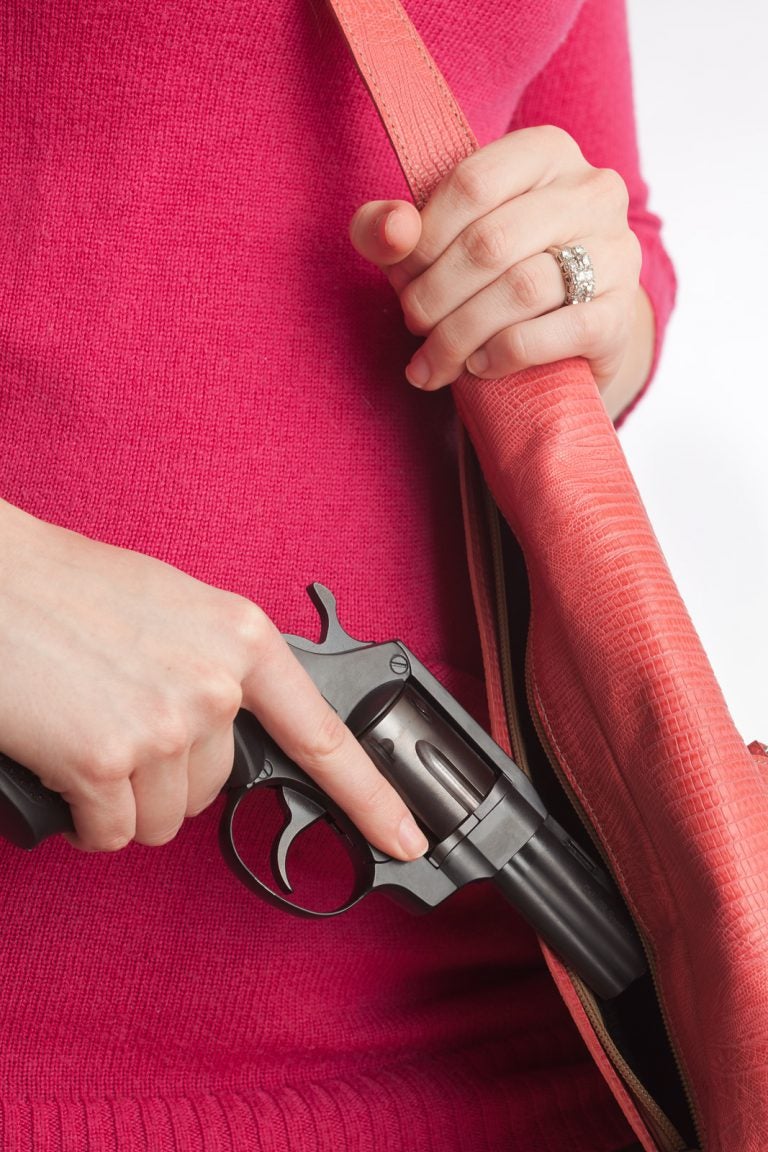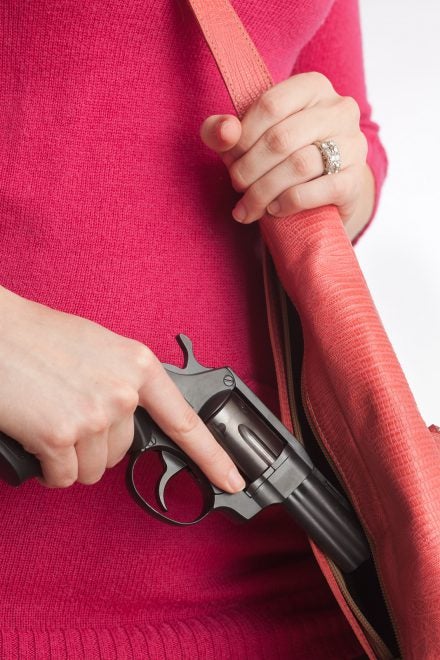 Down sides? The frame finish is a little thin and eventually rub marks become visible. Cerakote fixes that. Accuracy varies, but generally comes in a little below the S&W standard. The difference is minor on the defensive guns, but more obvious on the long barreled models. While being half the price of a similarly specified Smith is a valid explanation, Czechpoint USA has emphasized importing the more popular defensive models with 3″ and 4″ barrels, again at a considerable price advantage over the domestic makers.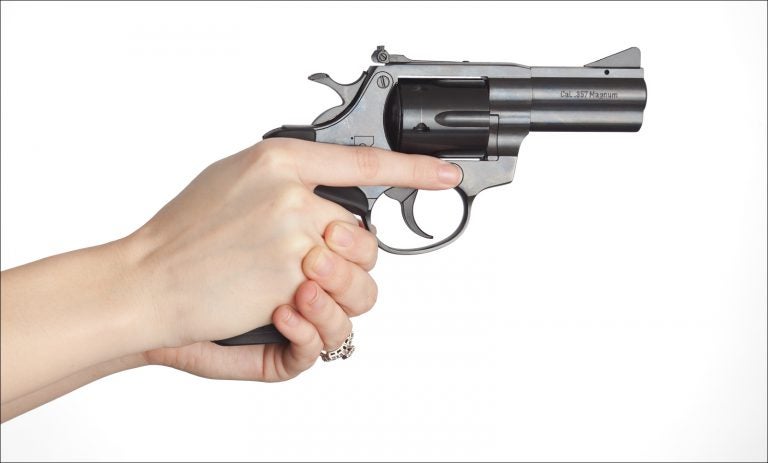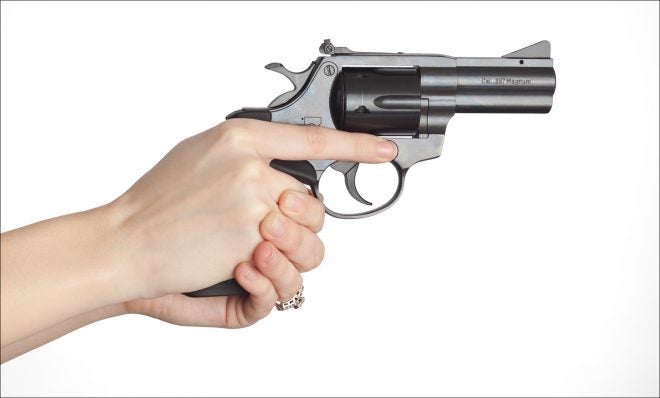 Most K frame speedloaders fit the 38/257 models, but relatively few holsters do. Dragon LeatherWorks, also of Knoxville, made a very nice holster for not much more than a typical mass-produced product.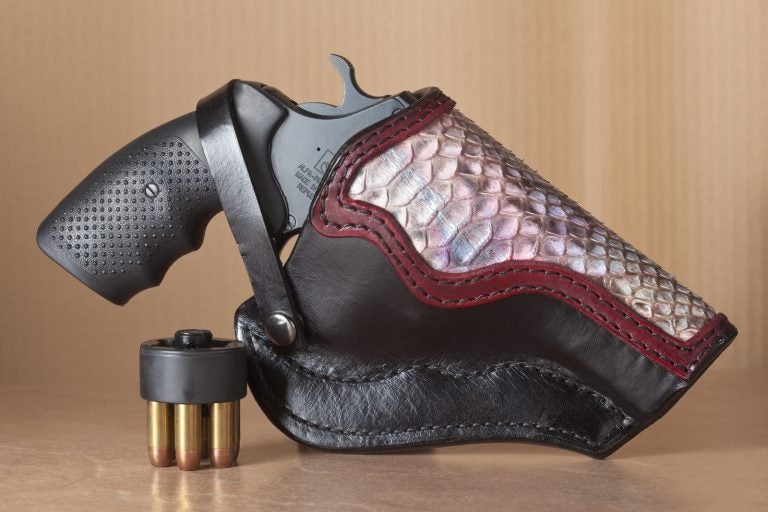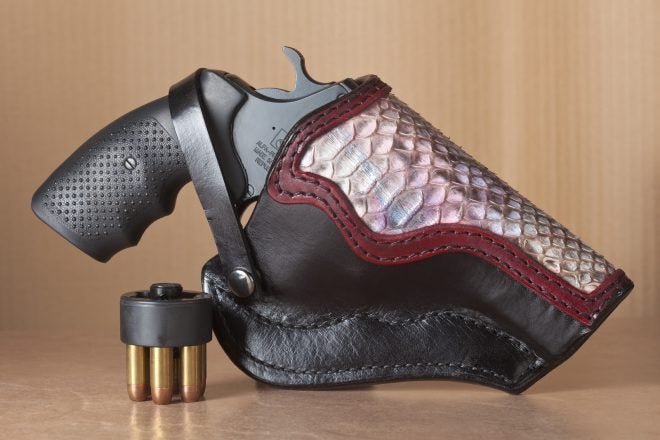 In sum, I recommend looking into this brand. They seem to have found a good intersection of the price and quality curves. They also offer (from time to time, as batches of imported guns arrive), models that neither S&W nor Ruger stock, like the 8-shot 6″ 22WMR.